Oregon's attorney general sued General Nutrition Corporation (GNC) Thursday, saying the popular chain knowingly sold supplements spiked with unmarked, illegal ingredients.
The ingredients, picamilon and BMPEA, also called "hidden speed," are not approved in the U.S. and are not considered either natural or safe.
They were hidden inside supplements with names such as "JetFuel Superburn" and "Phenyl Core Weight Management," the attorney general's office said.
"It is scary to know that certain products sold by GNC contain an ingredient that is not even labeled — let alone approved in the United States," Oregon Attorney General Ellen Rosenblum said in a statement.
"When Oregonians buy a dietary supplement, they deserve to know that the ingredients in the products are safe and comply with the law. There are 25 GNC stores in Oregon that sold thousands of these products over the span of a couple of years."
A spokesperson for GNC said the chain doesn't comment on pending litigation.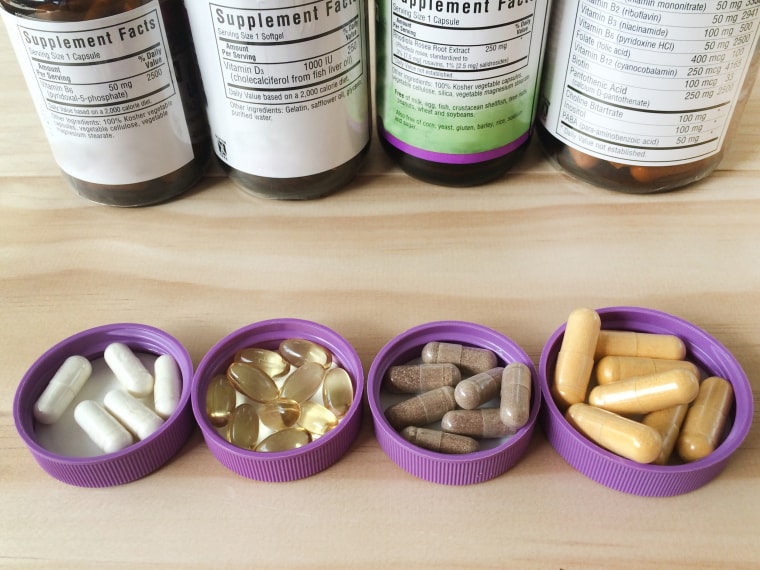 "When GNC sold products in Oregon that contained BMPEA, GNC misrepresented that the product was a lawful dietary supplement that only contained lawful dietary ingredients," the complaint reads.
Federal and state officials have been cracking down for years on allegedly natural supplements that contain hidden drug ingredients. The FDA says weight loss, body building and male enhancement products are the biggest offenders, often being marked as containing only plant products but in fact being loaded with prescription drug ingredients.
The Food and Drug Administration sent warning letters to five companies in April telling them that eight of their products listed BMPEA and telling them to stop selling them. The companies claimed a plant known as Acacia rigidula was the source of the chemical – but the FDA says the plant does not contain BMPEA.
GNC and other companies knew about the BMPEA link with acacia.
"Despite widespread knowledge that the Acacia rigidula (AR) products sold by GNC were at high risk of having been spiked with BMPEA, including knowledge by David J. Sullivan, GNC's Vice President & General Counsel, Regulatory Affairs, GNC continued to sell products that contained AR without testing these products to determine whether the product was adulterated with BMPEA or informing customers of a risk that these products were adulterated," the Oregon complaint reads.
Last February, New York Attorney General Eric Schneiderman said its tests of supplements sold by a number of stores, including GNC, showed the products were not what their labels claimed to be.
Schneiderman's office sent letters to GNC, Target, Walmart and Walgreen Co. saying it had been unable to verify that several supplements contained the labeled substance or that they contained ingredients not listed on the label. The products include echinacea, ginseng, St. John's wort, garlic, ginkgo biloba and saw palmetto.
Researchers have found that dietary supplements containing prescription drug ingredients are sometimes still on sale even years after safety recalls.
They're not harmless. Just last week, researchers reported that weight-loss bodybuilding and energy supplements send thousands of teens and young adults to emergency rooms each year.