The Florida parents who have been accused of keeping their 3-year-old son with leukemia from getting cancer treatment are fighting to regain custody of the boy.
Joshua McAdams, 27, and Taylor Bland-Ball, 22, temporarily lost custody of their son, Noah McAdams, after they allegedly refused to get him a "medically necessary hospital procedure," the Hillsborough County Sheriff's Office said.
The couple appeared in court Tuesday for a custody hearing, but a judge did not make a decision and will continue the hearing Wednesday morning, according to NBC-affiliate WFLA. Noah, who was recently diagnosed with cancer, is in the care of his maternal grandparents.
The sheriff's office, acting on a tip from the department's children's services unit, issued a missing person alert for Noah on April 29 saying McAdams and Bland-Ball "refused to follow up with the life saving medical care" and were possibly headed to Kentucky.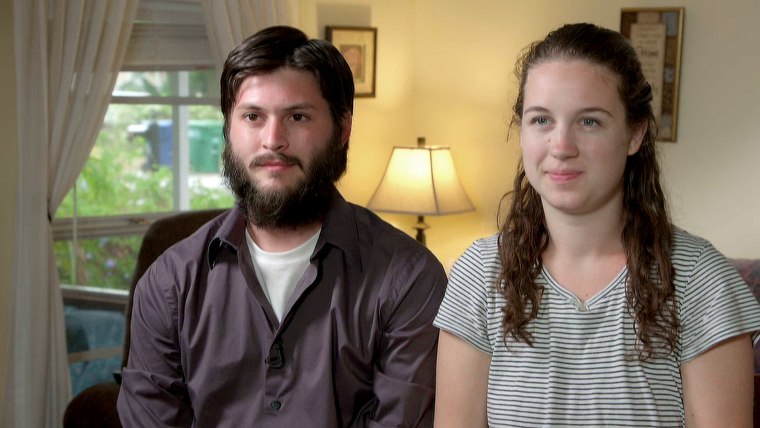 The couple and their son were later located at a hotel they were staying at in Kentucky, according to Bland-Ball and officials.
Bland-Ball and McAdams insist that they were not keeping their son from getting treatment, but were in Kentucky to seek a second opinion.
An attorney for the couple told NBC News that after chemotherapy had started to work and Noah's tests results showed positive signs, McAdams and Bland-Ball decided to end the hospital's treatment plan early and seek alternative methods.
In a Facebook Live video on Sunday in which Bland-Ball addressed her social media critics and media outlets for "not covering the whole story," she said that Noah was discharged from Johns Hopkins All Children's Hospital in St. Petersburg after spending 10 days there, during which he did receive chemotherapy. She said doctors allowed the family to leave after test results showed no signs of cancer cells, according to the boy's mom.
Although Bland-Ball says her son was given the all-clear, she and McAdams wanted to seek a second opinion, something she said staff at Johns Hopkins was not happy about.
"They called us about a thousand times," she said. "We left and we went up to Kentucky. ... We just wanted the time to get our second opinion."
Before the couple could see a doctor in Kentucky, authorities in the state located them and transferred Noah back to Florida under the care of child protective services, Bland-Ball said on Facebook.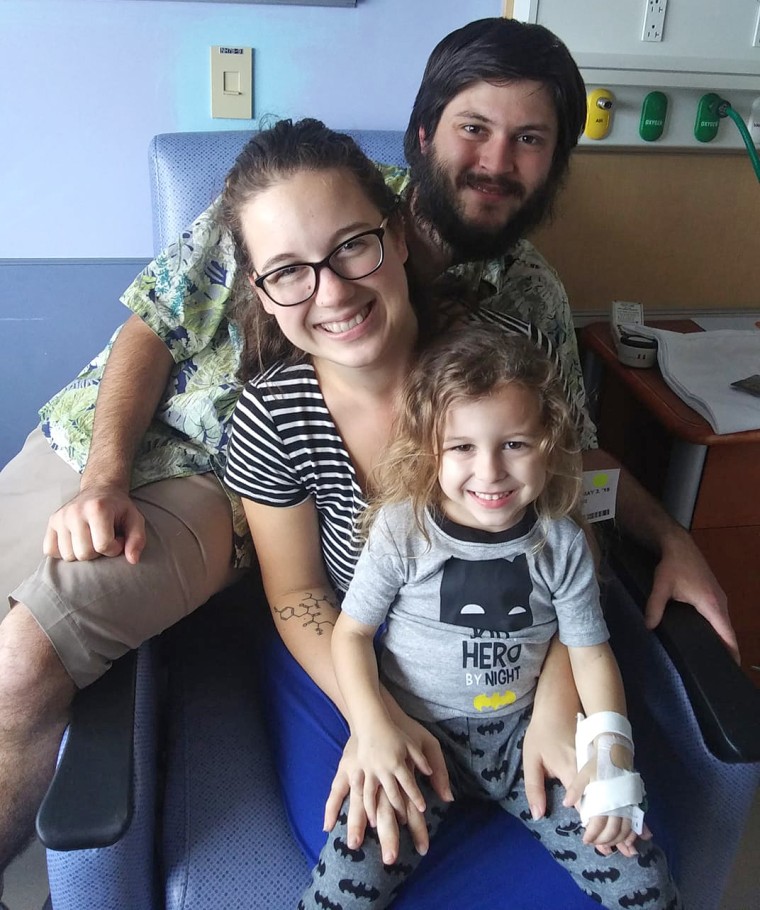 "Our kid should not be away from us and we are not neglecting our kid," she said. "The media made it look like we were neglectful criminals."
The couple's attorney said instead of chemotherapy, Bland-Ball and McAdams want to treat Noah's cancer with medical cannabis, CBD oils, a strict diet and vitamins.
"We feel bad the media is not able to be a part of this to expose the misinformation given by the doctors in this case and the real threats of chemotherapy," the couple's attorney told NBC News in a statement. "We will continue to fight for the parents and the patients right to use something 71 percent of Floridians and the Florida legislature has specifically permitted for the treatment of cancer."
A spokesperson for the Hillsborough County Sheriff's Office told NBC News that they are investigating Bland-Ball and McAdams for neglect for not taking Noah to the doctor but no charges have been filed.