During each shift at her drive-through window, once an hour, Cordelia Cordova sees people rolling joints in their cars. Some blow smoke in her face and smile.
Cordova, who lost a 23-year-old niece and her 1-month-old son to a driver who admitted he smoked pot that day, never smiles back. She thinks legal marijuana in Colorado, where she works, is making the problem of drugged driving worse — and now new research supports her claim.
"Nobody hides it anymore when driving," Cordova said. "They think it's a joke because it's legal. Nobody will take this seriously until somebody loses another loved one."
As medical marijuana sales expanded into 20 states, legal weed was detected in the bodies of dead drivers three times more often during 2010 when compared to those who died behind the wheel in 1999, according to a new study from Columbia University published in the American Journal of Epidemiology.
"The trend suggests that marijuana is playing an increased role in fatal crashes," said Dr. Guohua Li, a co-author and director of the Center for Injury Epidemiology and Prevention at Columbia University Medical Center. The researchers examined data from the federal Fatality Analysis Reporting System (FARS), spanning more than 23,000 drivers killed during that 11-year period.
"Nobody will take this seriously until somebody loses another loved one."
Alcohol remains, by far, the most common mind-altering substance detected in dead drivers, observed in the blood of nearly 40 percent of those who perished across six states during 2010, the Columbia study notes. (That rate remained stable between 1999 and 2010.)
Cannabinol, a remnant of marijuana, was found in 12.2 percent of those deceased drivers during 2010, (up from 4.2 percent in 1999). Pot was the most common non-alcoholic drug detected by those toxicology screenings.
"The increased availability of marijuana and increased acceptance of marijuana use" are fueling the higher rate of cannabinol found in dead drivers, Li told NBC News.
Researchers limited their analysis to California and five others states where toxicology screenings are routinely conducted within an hour of a traffic death. They note that California allowed medical marijuana in 2004. Since then, California has posted "marked increases in driver fatalities testing positive for marijuana," Li said.
"The number of deaths will grow," Cordova said. "I'm scared."
Minutes after the crash that killed Cordova's niece, Tanya Guevara, and Guevara's 5-week-old son, police arrested the driver who struck Guevara's car. Steven Ryan, then 22, admitted to smoking pot earlier that day, according to court records. Ryan later pleaded guilty to vehicular homicide and was sentenced to 10 years in prison in 2012.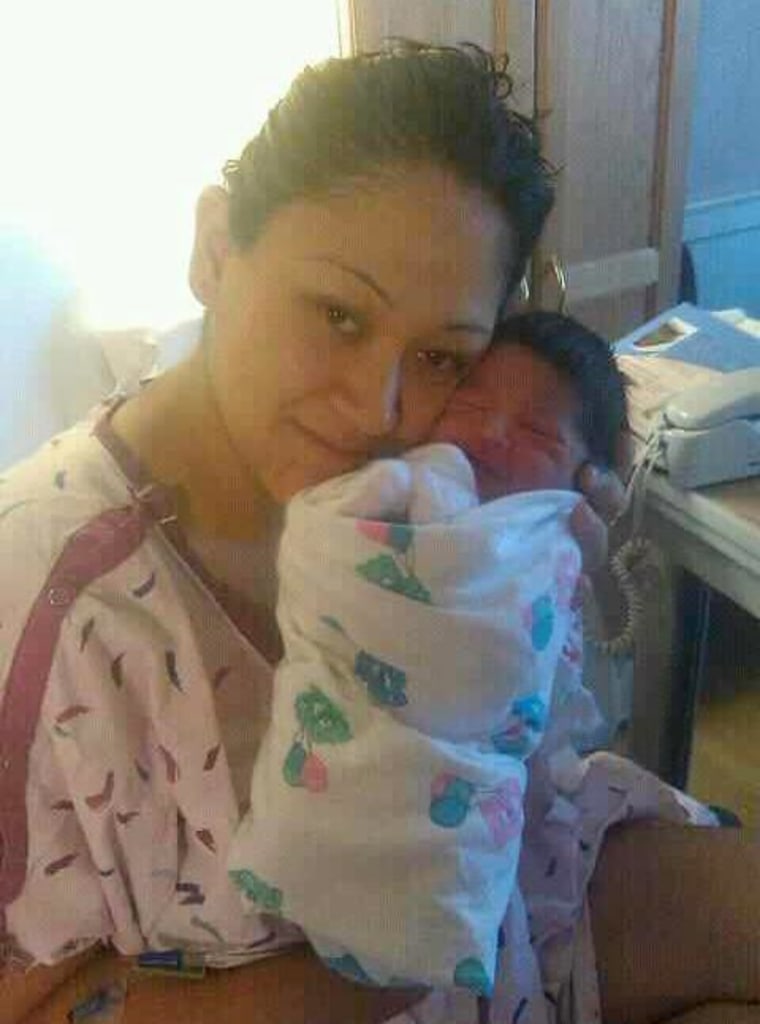 That same year, Cordova testified before Colorado lawmakers about a proposed impairment limit for stoned drivers. Under Colorado law today, drivers who test positive for 5 nanograms per milliliter of THC — an active ingredient in marijuana — can be charged and punished as drunk drivers.
That law has not, however, led Howard Myers to feel safer on local roads. He, too, takes the issue personally: In 2002, his three children were seriously injured when their car was struck by a driver who, Myers said, had smoked marijuana a short time earlier. (A police record provided by Myers showed that oncoming driver was charged with vehicular assault). Myers' children were returning from school to their home near Colorado Springs.
All three now are adults and their injuries have become chronic, Myers said. His daughter, who was driving, receives physical therapy for neck and back pain. One of his sons is recovering from a traumatic brain injury. Another son had a leg partially amputated.
"The attitude here is it's safe," Myers said. "So more people are driving under the influence."
"If the current trends continue, non-alcohol drugs, such as marijuana, will overtake alcohol in traffic fatalities around 2020."
But marijuana can be detected in the blood for one week after consumption, perhaps leading chronic consumers to be wrongly arrested, critics of the law assert.
A separate study — also based on FARS data — found that in states where medical marijuana was approved, traffic fatalities decrease by as much as 11 percent during the first year after legalization. Written by researchers at the University of Colorado, Oregon and Montana State University, the paper was published in 2013 in the Journal of Law & Economics.
Those authors theorized pot, for some, becomes a substitute for alcohol. They cited a recent, 13-percent drop in drunk-driving deaths in states where medical marijuana is legal.
"Marijuana reform is associated with … a decrease in traffic fatalities, most likely due to its impact on alcohol consumption," said Michael Elliott, executive director of the Marijuana Industry Group, a trade association in Colorado.
Overall, though, drugged driving is closing the gap with drunk driving.
The rate of traffic deaths in which drivers tested positive for non-alcohol drugs climbed from 16.6 percent in 1999 to 28.3 percent in 2010, according to the Columbia study.
Among dead male drivers, 4.0 tested positive for narcotics in 2010, up from 2.2 percent in 1999. Among female drivers killed, 7.6 percent tested positive for narcotics, up from 4.3 percent.
"If the current trends continue," Li said, "non-alcohol drugs, such as marijuana, will overtake alcohol in traffic fatalities around 2020."