A clinically dead pregnant Irishwoman was removed from life support Friday after a Dublin court ruled that her 18-week-old fetus also was doomed to die. The case highlighted fear and confusion among doctors over how to observe Ireland's ban on abortion, the strictest such law in Europe, in an age of medical innovation.
The three-judge Dublin High Court ruled that all artificial support for the woman, aged in her late 20s with two young children, should end more than three weeks after she was declared clinically dead. Relatives of the woman, whose identity was concealed by the court, gathered at a hospital in the Irish Midlands to bid a final farewell.
The nation's Supreme Court was placed on standby in event of appeal given the right-to-life constitutional questions at stake. But two teams of lawyers representing the rights of the woman and of the fetus said they accepted the ruling. In their 29-page judgment, the judges accepted testimony from seven doctors who shared the view that the fetus couldn't survive for the needed extra two months to be delivered safely. They detailed how the woman's body was becoming a lethal environment rife with infections, fungal growths, and high temperatures and blood pressure.
The woman suffered irreversible brain death Dec. 3 four days after suffering a severe head injury in a fall. She already had been hospitalized after doctors found a cyst in her brain. Doctors refused family pleas to turn off a half-dozen machines that regulated oxygen, blood flow, nutrition and waste collection, citing fears they could be sued for negligence or even face murder charges if they cut life-sustaining support for the fetus.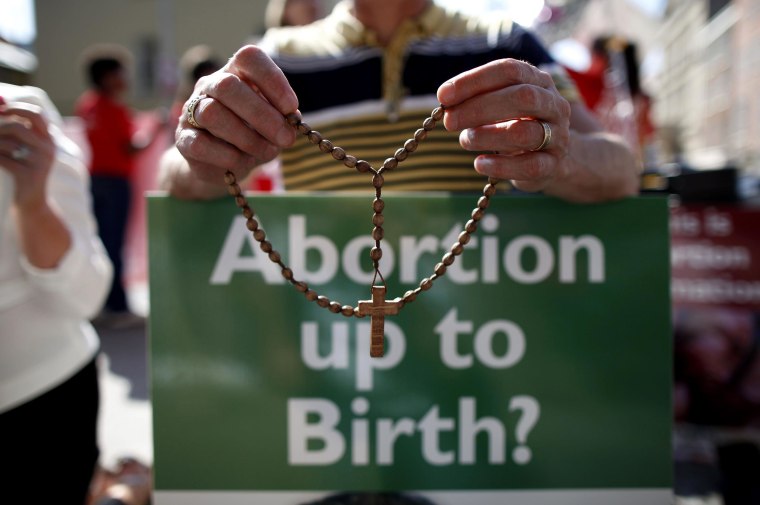 IN-DEPTH
SOCIAL
— The Associated Press