Stone Age residents of Central Europe feasted on wheat, barley and millet at least 400 years earlier than anyone thought they did, researchers said Tuesday.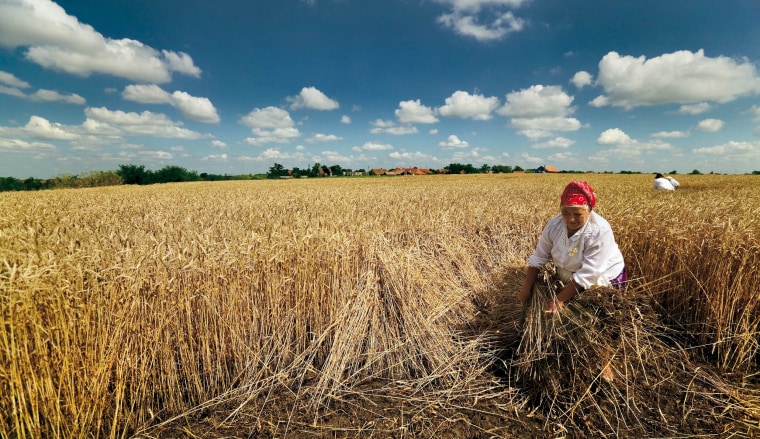 A study of plaque on the teeth of skeletons found in modern-day Serbia shows evidence of processed grains, as well as peas or beans, the team reports.
The skeletons they looked at date back to around 8,600 years ago, at least 400 years before previous evidence of farming, they report in the Proceedings of the National Academy of Sciences.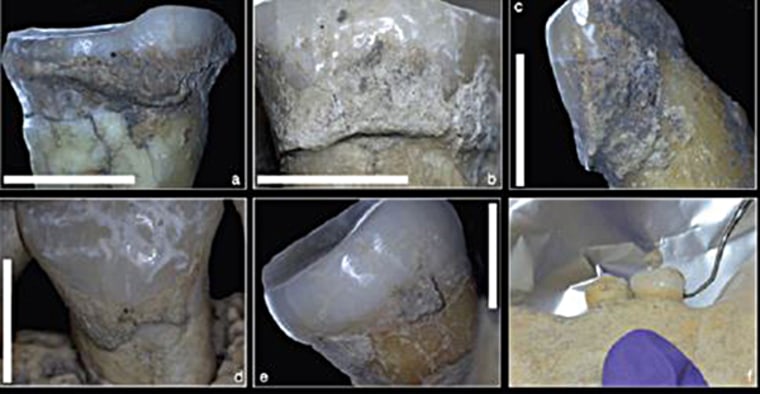 Emanuela Cristiani of Britain's University of Cambridge and colleagues scraped dental plaque off the teeth of seven skeletons dating as far back as 6600 BC and found near Vlasac, on the Danube River border between present day Serbia and Romania.
They found little bits of grain that look very much like Einkorn wheat, red wheat, barley and millet. They also found evidence of starchy material from peas or beans.
Some bits looked processed and others did not, but all these foods are much easier to eat if they are ground and cooked. And were not native to the area at the time.
Related: How to Eat Like a Native American
"We infer that 'exotic' Neolithic domesticated plants were introduced to southern Europe independently almost half a millennium earlier than previously thought, through networks that enabled exchanges between inland Mesolithic foragers and early farming groups found along the Aegean coast of Turkey," Cristiani and colleagues wrote.
"Our results challenge the established view of the Neolithization in Europe that domestic cereals were introduced to the Balkans around 6200 BC as a part of a 'package' that also included domesticated animals and artifacts."
Related: What to Know About the Paleo Eating Fad
There's other evidence people were eating processed foods. Some had lost their teeth earlier in life, which could suggest a starchy, sweet diet, the team said.
Other evidence shows people settled in that area relied heavily on fish from the Danube, home to gigantic salmon and sturgeon.