Toxins from mold can aerosolize directly into the air, which may help explain one cause of sick building syndrome, French researchers said Friday.
Mold growing in buildings can make people sick, especially people who are allergic to various fungi. It's also known that various molds and fungi produce mycotoxins — chemicals that can sicken and even kill people and animals.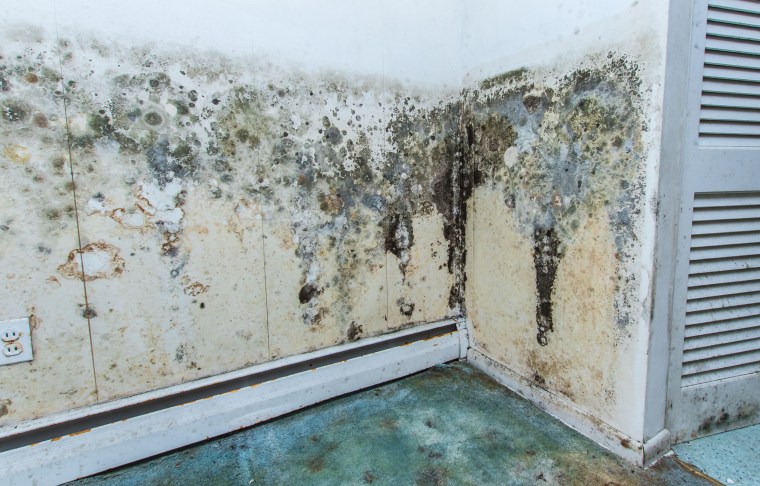 What's not been entirely clear is how mold growing in and on walls or elsewhere in buildings might make people sick.
Jean-Denis Bailly of the University of Toulouse in France and colleagues tested three common types of fungi that can grow inside buildings and found that their mycotoxins could and did disperse into the air until normal conditions.
"These toxins can subsequently be aerosolized, at least partly, from moldy material," they wrote in their report in the journal Applied and Environmental Microbiology, published by the American Society for Microbiology.
"This transfer to air requires air velocities that can be encountered in 'real life conditions' in buildings.
The three species they tested were Penicillium brevicompactum, Aspergillus versicolor and Stachybotrys chartarum, all of which grew on wallpaper in their lab.
They all also produce mycotoxins.
Related: These diseases are a growing threat, U.N. says
"It is estimated that, in Northern Europe and North America, 20 percent to 40 percent of buildings display macroscopically visible (visible to the eye) fungal growth," they wrote.
"For instance, Aspergillus versicolor, a potent producer of sterigmatocystin (STG), is one of the most frequent fungal contaminant of indoor environments that can be found together on building materials, in dust or in the air samples."
The team first grew the three fungi on ordinary wallpaper, and then tested to see if the toxins they produce could get into the air without some sort of interference, such as tearing down walls.
Related: EPA workers say their building is a sick one
"We demonstrated that mycotoxins could be transferred from a moldy material to air, under conditions that may be encountered in buildings," Bailly said in a statement.
The pieces were as small as or smaller than spores and "could be easily inhaled by occupants and deeply penetrate into (the) respiratory tract," they wrote.
"It seems important to take these data in consideration for risk assessment related to fungal contamination of indoor environment and the possible toxicity associated to inhalation of these toxins."