It makes for a dramatic demonstration: A contractor puts on a pair of boots and shows how they can protect a hunter or other outdoors enthusiast from snake bites.
Except for the part where the snake actually bites right through the boot.
Rocky Brands Inc., of Nelsonville, Ohio asked the Consumer Product Safety Commission to recall about 1,800 pairs of the Rocky "Silent Hunter" Rubber Snake Boot after the incident.
The company is offering to refund customers' money or replace the boots with a pair that hasn't failed the snake bite test.
"The recalled boots are 16-inch tall rubber hunting boots sold under the Rocky brand name. The recalled boots have a camouflage pattern on the outside of the shaft and foot," the CPSC says in a statement.
"They had an incident where one of the contractors sustained a snake bite," says a spokesman for the agency.
No details are available on when or where the incident took place, or what kind of snake it was that bit through the boot. The contractor evidently survived the bite — most U.S. snakes are non-venomous.
"If he had died we would have handled the recall differently," the spokesman said.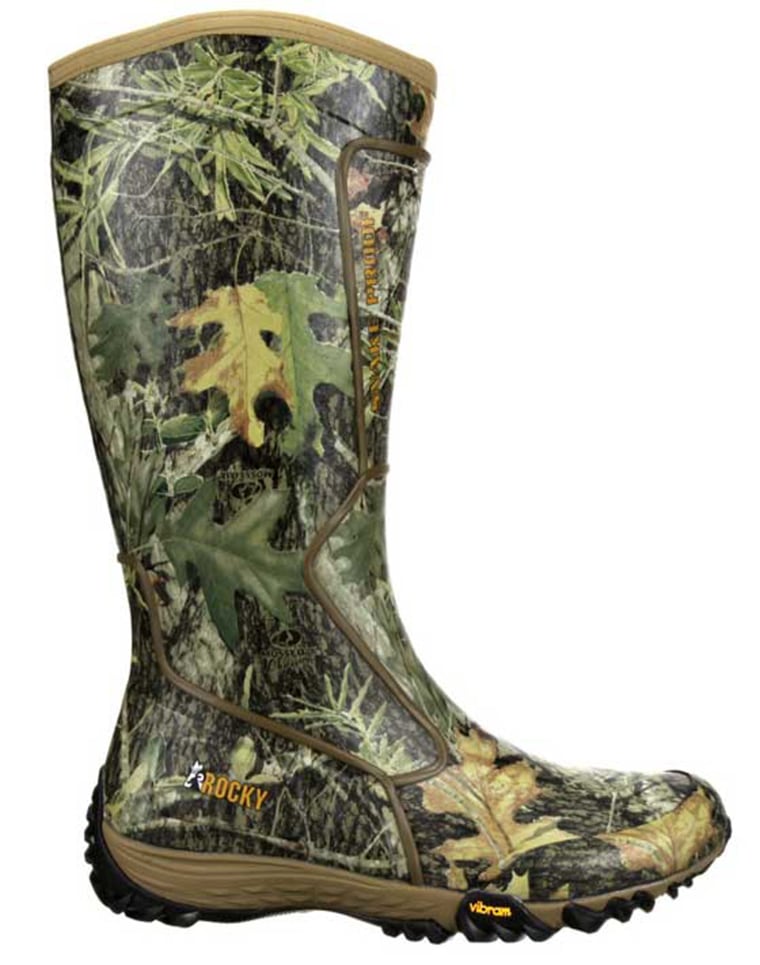 IN-DEPTH:
— Maggie Fox