Mumps cases have hit a 20-year high in Texas and the highly contagious virus is infecting spring break travelers to popular beaches, state health officials said Wednesday.
The virus is rarely deadly but it can cause discomfort as salivary glands swell up. It can also cause deafness and, very rarely, dangerous encephalitis, or swelling of the brain.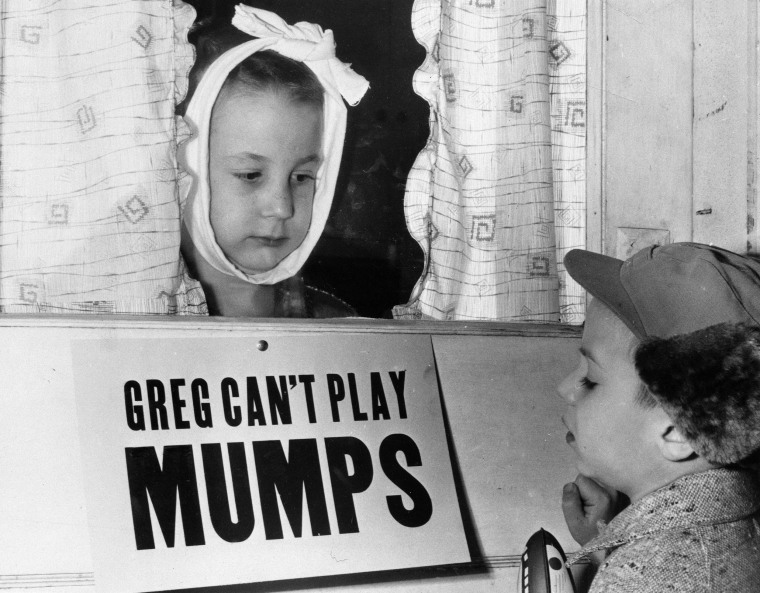 The Department of State Health Services issued an advisory to doctors and clinics about the outbreak.
"State, regional and local health departments are currently investigating multiple outbreaks throughout the state, including one involving possible exposures on South Padre Island, a popular spring break destination for students from Texas and elsewhere in the United States," the state health department said.
"Texas has had 221 mumps cases this year, the largest total since there were 234 cases in 1994."
Related: Mumps Cases Hit 20-Year High in 2016
It can take two to three weeks or even longer for symptoms of mumps to develop. College students are especially vulnerable as they share bottles, glasses, cutlery and as they kiss and share food frequently.
"Mumps cases potentially linked to South Padre Island first came to light this week when another state health department contacted [the Department of State health Services] about a patient with mumps who had traveled to the area for spring break," the department said.
"Mumps symptoms include swollen or tender salivary glands, swollen or tender testicles, low fever, tiredness and muscle aches," it added. The Centers for Disease Control and Prevention said that, despite rumors, the swollen testicles rarely end up causing infertility in men.
Nearby Arkansas is fighting a very large outbreak, with more than 2,900 cases under investigation. Many are among immigrants from the Marshall Islands.
"Mumps symptoms include swollen or tender salivary glands, swollen or tender testicles, low fever, tiredness and muscle aches."
"Throughout this outbreak, 90 percent to 95 percent of school-aged children and 30 percent to 40 percent of adults involved in the outbreak have been fully immunized," the Arkansas health department says on its website.
"The vaccine is not perfect. Two doses of the MMR (measles, mumps and rubella) shot are about 88 percent effective at preventing the mumps. That means that if you have 100 people who are fully vaccinated, 88 of them will be fully protected," it adds.
Related: Mumps Outbreak at Harvard Threatens Graduation
In Arkansas, unvaccinated children must stay out of school for 26 days unless they get vaccinated.
Mumps cases wax and wane with each year. "For example in 2016, there were approximately 5,748 cases reported to CDC, and in 2012, there were 229. Before the U.S. mumps vaccination program started in 1967, about 186,000 cases were reported each year, but the actual number of cases was likely much higher due to underreporting," the CDC said.