Three elderly women afraid of losing their vision got suckered into paying for unproven "stem cell" treatments at a Florida clinic and went virtually blind as a result, doctors reported Wednesday.
The women believed, incorrectly, that they were taking part in a federally monitored clinical trial, but in fact got an unproven and barely regulated injection of their own fat and blood cells, the team, reported in the New England Journal of Medicine.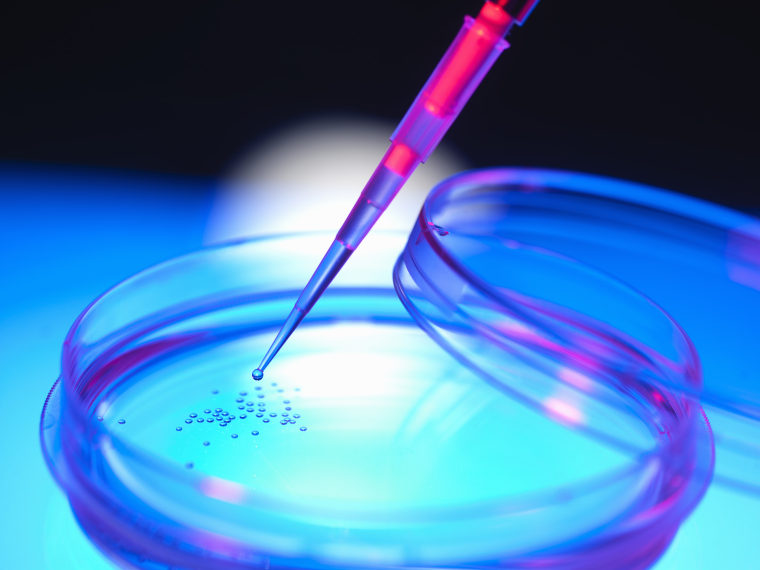 The injections destroyed their eyes beyond repair. The three women had some blurry vision from age-related macular degeneration but ended up in far worse shape than they would have been in by doing nothing.
"The patients paid for a procedure that had never been studied in a clinical trial, lacked sufficient safety data, and was performed in both eyes on the same day," Dr. Ajay Kuriyan of the Bascom Palmer Eye Institute at the University of Miami and colleagues wrote.
The procedures were apparently done legally. But the cases are yet another example of clinics cashing in on the magical sound of the term "stem cells", notes Dr. George Daley, a true stem cell expert who is dean of Harvard Medical School.
Related: Stem Cells Treat Blinding Disease in Some Patients
These "unproven interventions" are offered by either uneducated providers or "by charlatans peddling the modern equivalent of snake oil," Daley wrote in a commentary on the report.
"The provision of autologous cellular 'therapies' outside the experimental clinical trial setting — and on a for-profit basis — is a gross violation of professional and possibly legal standards; it carries the risk of worsening human health and violates the long-standing medical tradition of primum non nocere (First, do no harm)."
"The patients paid for a procedure that had never been studied in a clinical trial, lacked sufficient safety data, and was performed in both eyes on the same day."
The women, aged 72, 78 and 88, had age-related macular degeneration. "Age-related macular degeneration is the leading cause of vision loss in persons older than 75 years of age in the United States," Kuriyan and colleagues wrote.
Related: A Costly, Unproven Stem Cell Therapy
There are many studies looking at ways to help, including the use of stem cells. Legitimate studies always treat only one eye, and patients are never charged for taking part in a true clinical trial.
The three women each paid $5,000 and got what Daley described as a "slurry" of fat cells taken from their abdomens and injected into both eyes.
All three showed up at eye hospitals within days with the damage already starting – retinas detaching, rapidly worsening vision and hemorrhaging. Despite efforts to help, all three lost most of their vision, Kuriyan and colleagues reported.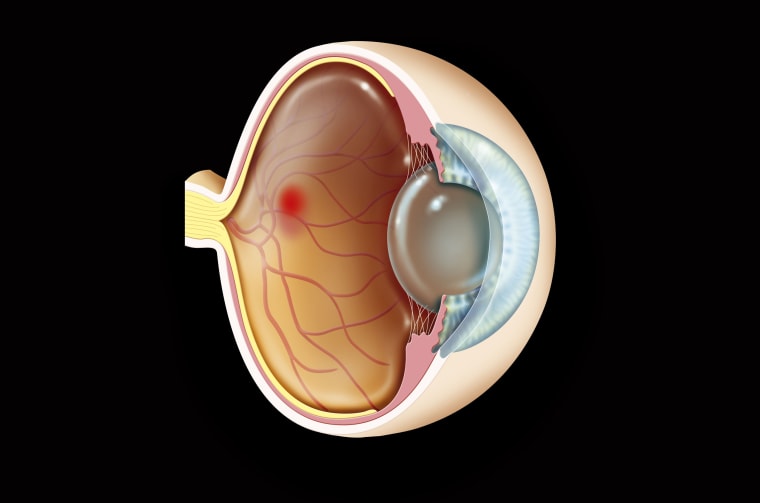 "There's a lot of hope for stem cells, and these types of clinics appeal to patients desperate for care who hope that stem cells are going to be the answer, but in this case these women participated in a clinical enterprise that was off-the-charts dangerous," Dr. Thomas Albini, an associate professor of clinical ophthalmology at the University of Miami who helped write the report, said in a statement.
The clinic is not identified in the report but the victims reported having found the clinic through Clinicaltrials.gov, a National Institutes of Health-sponsored website that directs people to possible clinical trials where experimental treatments are tested. There is listed a withdrawn "clinical study" sponsored by Bioheart, Inc, in Sunrise, Florida for stem cell treatment of dry macular degeneration.
Related: FDA Warns Doctor About Stem Cell Treatments
Bioheart's webpage goes directly to a site for U.S. Stem Cell., Inc, which offers a variety of stem cell treatments and which touts itself as "pioneers in research and development".
U.S. Stem Cell offered an e-mailed statement from an outside public relations firm in response to a query from NBC News. "Since 2001, our clinics have successfully conducted more than 7,000 stem cell procedures with less than 0.01 percent adverse reactions reported," it said.
"We are unable to comment further on specific cases due to patient confidentiality or legal confidentiality obligations. Neither US Stem Cell nor US Stem Cell Clinic currently treats eye patients."
The website assures patients that the procedures are safe. "Side effects are typically minimal and may include minor pain and irritation at the injection site," it says.
"Extensive research and testing using adult stem cells is ongoing worldwide, very few adverse events have been reported."
Related: Hundreds of Clinics Offer Unproven Stem Cell Treatments
Since they are using a patient's own stem cells, the procedures are also minimally regulated by the Food and Drug Administration, although many people are not aware of this.
Former FDA commissioner Dr. Robert Califf and the two top FDA stem cell regulators – Celia Witten and Dr. Peter Marks of the Center for Biologics Evaluation and Research -- said they'd like to do more to help ensure stem cell experiments are safe.
They said they do not necessarily need large, expensive trials to do it. "The FDA is committed to working with investigators and sponsors who are developing the evidence needed to ensure that innovation in this field delivers on its promise for patient care," they wrote in another New England Journal of Medicine commentary.
It's not the first stem cell disaster. The FDA officials described the case of a man who had a stroke and was injected with donor stem cells meant to help. He grew a brain tumor instead. They also described a kidney failure patient injected with his own stem cells who developed tumors and had to have the kidney removed.
Researchers have found hundreds of clinics offering unproven treatments. The International Society for Stem Cell research has been pressing for stronger regulation of stem cell experiments and has offered guidelines for research.
In the same issue of the New England Journal of Medicine, Japanese researchers reported they used a type of lab-made stem cells called induced pluripotent stem cells to treat a patient with macular degeneration. While her vision did not get better, they said, it did not get worse and, more important, they said their experiment did not do any harm.
Daley said that careful experiment was an example of legitimate research.