At least 118 people in eight states are now sick with acute hepatitis A in an outbreak tied to a frozen berry mix widely sold at Costco stores. Fifty-one people have been hospitalized, according to the Centers for Disease Control and Prevention.
Illnesses have been reported between March 18 and June 8, in the ongoing outbreak linked to Townsend Farms Antioxidant Blend sold by the Fairview, Ore., fruit processing firm. Victims range in age from 2 to 87.
Townsend Farms is cooperating with the CDC and with the Food and Drug Administration, which is conducting an inspection of the firm's processing facilities.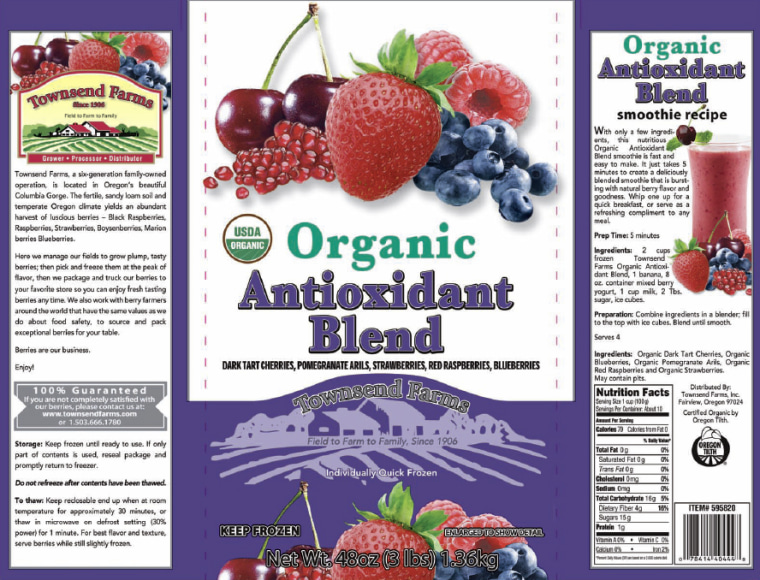 All cases tied to the outbreak have been confirmed in people who purchased the frozen berry and pomegranate mix at Costco. The product also was sold at Harris Teeter stores, though no cases have been identified. The mix was distributed to 12 states and illnesses have been reported in Arizona, California, Colorado, Hawaii, Nevada, New Mexico, Utah, and Washington. No cases have been reported in Alaska, Idaho, Montana or Oregon.
Food safety lawyers have filed several lawsuits naming Costco and Townsend Farms. Marler Clark, a Seattle food safety firm, has filed a class action suit on behalf of people who ate the product and then had to get injections of immune globulin or hepatitis A vaccine to prevent illness.
Townsend Farms recalled certain lots of the product on June 3.
The frozen fruit mix includes fruit and pomegranate seeds produced in the U.S., Chile, Argentina and Turkey.
The hepatitis A genotype 1B strain identified in this outbreak was also identified in outbreaks tied to frozen berries and to frozen berries mixed with pomegranate seeds in 2012 and earlier this year. However, there is no evidence that the current U.S. outbreak is related.
Hepatitis A is spread when human feces contaminates food or when an infected food handler prepares food without appropriate hand hygiene. The viral liver disease can cause mild to severe illness lasting a few weeks to several months. Symptoms can include fatigue, nausea and vomiting, abdominal pain, low fever and yellowing of the eyes and skin – but not everyone who contracts hepatitis A shows signs of disease.
Shots to prevent the illness must be received within two weeks of eating contaminated food in order to prevent illness, health officials said.