Tom Brokaw was diagnosed with multiple myeloma, a treatable but incurable blood cancer, in August 2013. Through months of specialized treatment, he is in remission and he is opening up about his battle with the disease.
In a special edition of NBC's "Dateline" Thursday at 10 p.m. ET, Brokaw, 75, shares his emotional journey, and his powerful new memoir, "A Lucky Life, Interrupted," which is being released in the U.S. on May 12th.
The following essay is by Tom Brokaw, as told to NBC News senior national producer Tim Uehlinger.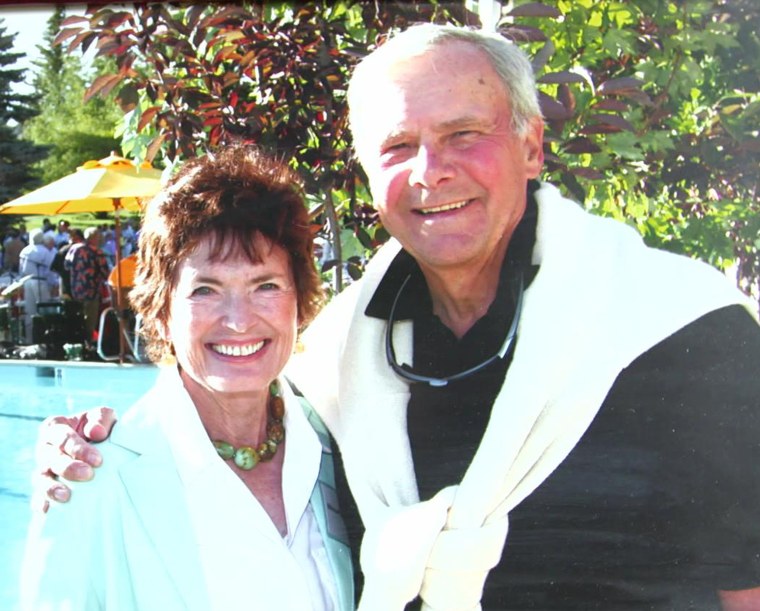 ON MY DIAGNOSIS
I have this very good doctor, Dr. Andrew Majka at Mayo Clinic, who thought something was up.
So he did some blood tests and called me into a meeting with the head of internal medicine, who is also a hematologist, a blood specialist. And they reviewed all the numbers. I didn't really know what they were talking about.
They turned to me and Dr. Morie Gertz said, "You've got a malignancy. It's called multiple myeloma. And you know people who've died from it."
Geraldine Ferraro, the first woman to run for vice president, died from multiple myeloma. Frank Reynolds, the ABC anchorman, who I had talked to toward the end of his life, not knowing what he had, died from it. Later I found out that Frank McGee, who was the Today Show host, died from it.
Odd thing is, I guess I didn't know enough about it at that time, because my heart didn't accelerate. I didn't go into a meltdown of some kind. I was very cool about it.
I was kind of in two parts: I was operating as a journalist human being, and the other part was kind of on the outside looking in saying, "This is a big deal, you've got to stay cool."
I didn't know what I was in for.
I'm a guy who's had great good fortune in his life. And everything has kind of gone in my direction. And so I couldn't imagine that I was going to go through the ordeal that it turned out to be.
ON MY FAMILY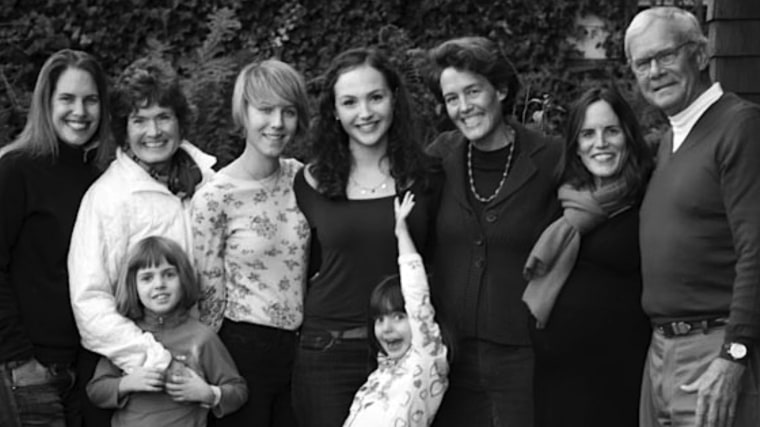 Treating cancer is a family cause. My family is not only attractive — I can say that because I'm paterfamilias — but they're really smart, and they're very, very compassionate. They're all involved in one way or another. My daughter Sarah's the therapist. My daughter Andrea and her husband, Charles Simon, are very active with social causes. My daughter Jennifer's a doctor.
My wife Meredith is Meredith. She's always been very special, not just to me, but to everybody that she's ever met. I can say that objectively.
ON GETTING INVOLVED IN YOUR CARE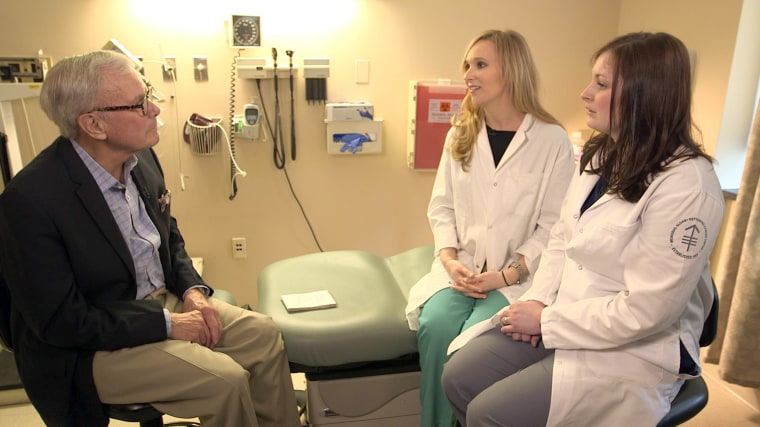 One of the things that I learned, and I had really good doctors, as individuals sometimes it wasn't as collective as I wanted it to be.
So one of the things that you have to learn, even if you don't have the kind of advantage that I do — with the high profile and the access — you have to learn to manage your case. You have to take an active role in it. You either do it yourself, or you do it in conjunction with another physician, who's a friend, who's kind of wise counsel, who's there off to the side saying, "You know, there may be another way of looking at this," or there's "I'm not happy with the protocol that they've come up with."
In my case, I did have very good care. And I was able to put together a kind of team approach. And that worked very well for me.
But not everybody can do that. I'm very aware of that. But everybody has to be constantly conscious of the fact, it's your body, it's your health, it's the cancer that's affecting you.
Get involved in the fight.
ON MY WORKING LIFE AT NBC NEWS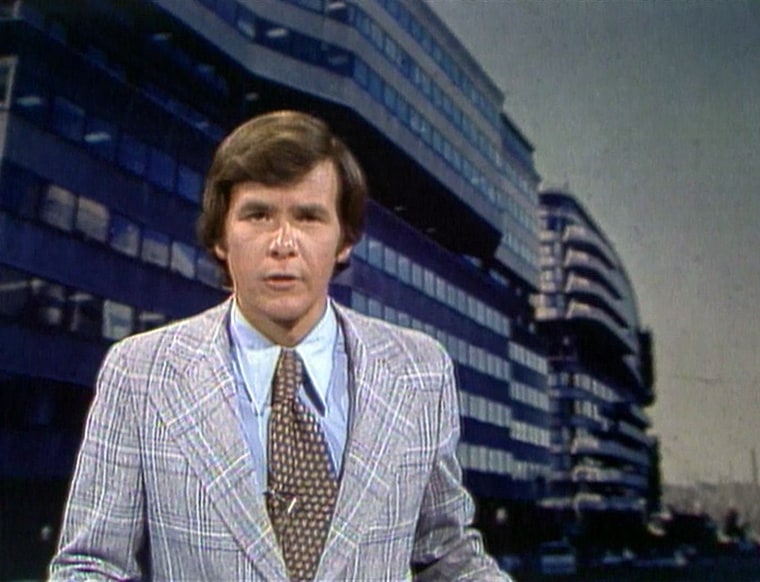 I didn't want them to know.
Everybody has a job to do at NBC News. They've been my friends, I didn't want them to think, "Oh, we gotta worry about Tom."
I had good care going. I had Meredith and the family. And I didn't want to become the object of some kind of pity, most of all. I didn't want to show up on the Internet, "Tom Brokaw has cancer."
It's just the way I am.
But it was very, very touching to know how concerned everybody was. When I got the Presidential Medal of Freedom, I wrote to everyone saying, "This is yours as much as it is mine. Over the years you and everyone else has pulled me across so many lines."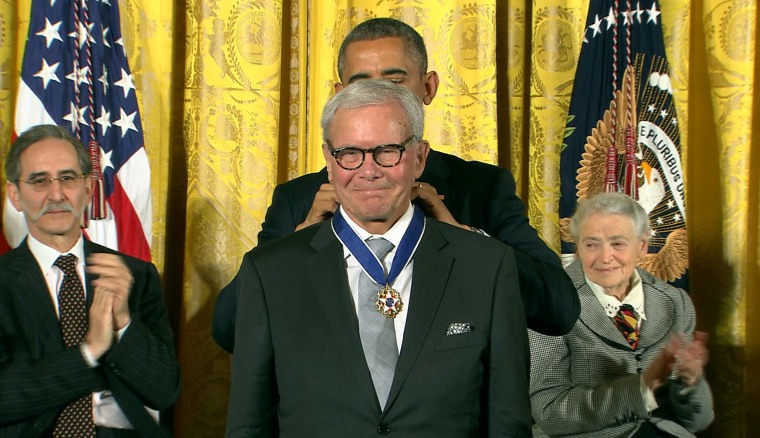 I was touched by that. But I knew what I had to do, was just to concentrate on getting well.
For more information on multiple myeloma, including how you can help, visit The Multiple Myeloma Research Foundation.
For resources for cancer patients and their loved ones, click here.