Bucking a rejection by federal food safety officials, a consumer advocacy group is renewing and expanding its fight to ban drug-resistant salmonella bacteria from U.S. meat and poultry.
Officials at the Center for Science in the Public Interest, or CSPI, refiled a petition Wednesday demanding that the U.S. Department of Agriculture classify four strains of antibiotic-resistant salmonella, either jointly or individually, as "adulterants" in an attempt to prevent the bacteria from entering the food supply. Such a declaration would require the agency to sample and test for the pathogens and to recall potentially contaminated food products without waiting for reports of human illness, which is the practice now.
The move follows an extended outbreak of drug-resistant salmonella food poisoning tied to Foster Farms chicken products that sickened more than 630 people over 16 months. The USDA rejected a similar petition in July, and Foster Farms has said it invested $75 million to dramatically reduce levels of salmonella in its chicken.
"The Foster Farms outbreaks should have served as a wakeup call to USDA, but the agency keeps hitting the snooze bar," said CSPI food safety director Caroline Smith DeWaal. "USDA should be testing for antibiotic-resistant strains of Salmonella in the same way it does for the most dangerous strains of E. coli. Antibiotic-resistant Salmonella is no less dangerous and kills twice as many Americans each year."
Salmonella bacteria cause 1.2 million infections, 23,000 hospitalizations and about 450 deaths in the U.S. each year, with more deaths attributed to poultry — 19 percent — than any other food commodity, according to the Centers for Disease Control and Prevention.
Taken together, the drug-resistant salmonella strains targeted in the petition — salmonella Hadar, salmonella Heidelberg, salmonella Newport and salmonella Typhimurium — were linked to outbreaks in meat and poultry that caused at least 2,358 illnesses, 424 hospitalizations and eight deaths in recent years.
The new petition, filed at U.S. Department of Agriculture offices in Washington, D.C., demands that the agency declare the strains to be adulterants in all meat and poultry products, expanding from the previous proposal that focused only on ground meat.
That earlier proposal, filed in 2011, was denied July 31 by USDA officials who said it didn't provide enough data to show that the antibiotic-resistant strains qualified as adulterants under the federal Meat Inspection Act.
A spokesman for the USDA's Food Safety Inspection Service said the agency "will give the petition a full review." "FSIS has made addressing Salmonella its top priority, as outlined in our Salmonella Action Plan," Adam Tarr, a spokesman for the agency, said in a statement.
The new petition bolsters the argument with additional legal documentation and concludes that meat or poultry contaminated with drug-resistant salmonella contains a "poisonous or deleterious substance," meeting the definition of adulteration in the meat act and the Poultry Products Inspection Act. It argues that the contamination is an "added substance" caused by the overuse of antibiotics in farm animals.
It's a move that draws praise from food safety advocates — who say the toxic bugs have no place in retail products or on American dinner plates — but criticism from top food scientists who say it's impossible to eradicate salmonella from poultry and meat and that any law requiring it will decimate the industry.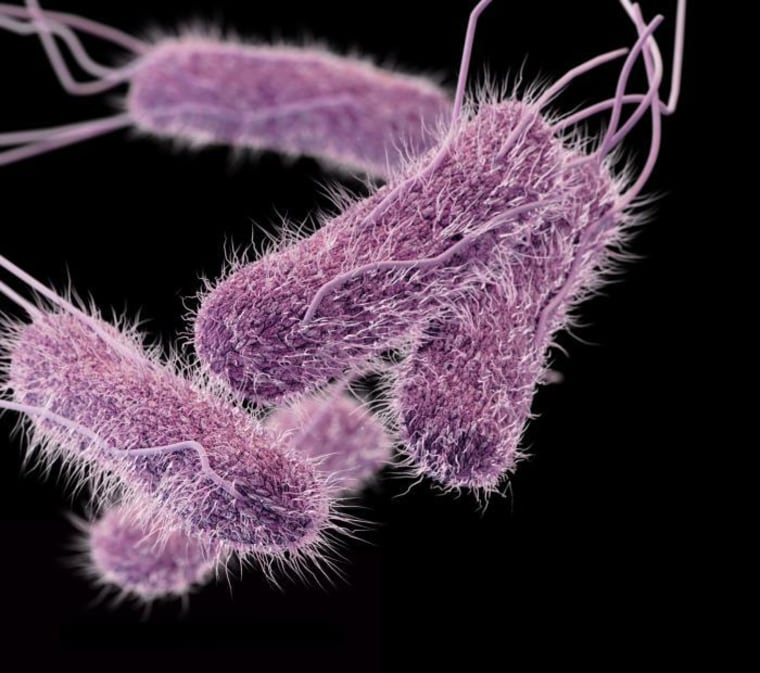 "From a standpoint of public health benefit, we're better off trying to identify where the big problems are and manage those problems," said Craig Hedberg, a professor and food safety expert at the University of Minnesota.
"Just having a zero-tolerance policy, if you don't have the systems in place, you're not going to wind up achieving the endpoint you want to achieve."
The targeted strains include drug-resistant salmonella Heidelberg, the pathogen linked to a 2013 outbreak of food poisoning tied to California poultry producer Foster Farms. The outbreak caused more than 630 confirmed illnesses and sent 240 people to hospitals, including many with life-threatening sepsis, according to the CDC.
USDA and Foster Farms officials were criticized for not recalling potentially contaminated poultry until July 3, 16 months after the outbreak began. The lag focused new attention on the adulteration issue.
"Certainly the Foster Farms outbreak made it clear that the absence of a declaration of adulteration gives USDA discretion to recall or not recall," said DeWaal said. "Consumers were faced with very risky poultry products long after USDA and Foster Farms knew there was a problem."
CSPI and other food safety advocates say declaring salmonella an adulterant would be the same kind of positive public health move that declared E. coli O157:H7 an adulterant in ground beef. That USDA ban took effect in 1994, following contamination of Jack-in-the-Box hamburgers that sickened 732 people and killed four children.
Since then, E. coli O157 infections in the U.S. have plunged by 58 percent and the USDA has named six more similar strains of the pathogen as adulterants in certain beef products.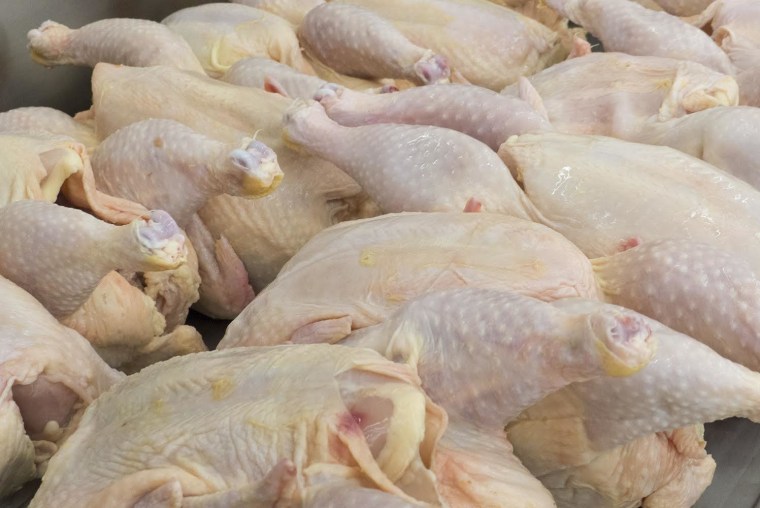 Foster Farms officials say they've spent $75 million in the wake of the recent outbreak to eliminate salmonella from their flocks and plants. They've seen the proportion of chicken parts that test positive for salmonella plunge from 20 or 25 percent to 5 percent, according to Dr. David Acheson, a former Food and Drug Administration food safety official who now works as a paid consultant to Foster Farms and others.
It's those interventions that will make meat safer, not imposing a zero-tolerance policy for salmonella, Acheson said. Declaring salmonella an adulterant, he said, would pull vast quantities of product off the market, force more recalls and drive up poultry prices.
"I think if that law passed, people would go out of business," he said. "Twenty-five percent of chicken parts would be affected. One quarter of chicken on the market today would be gone. We would end up throwing away a lot of food for little public health benefit."
The meat industry fought the E.coli ban, too, recalled Bill Marler, a Seattle food safety lawyer who represented families of children sickened by that outbreak. It won't be easy to eradicate salmonella from meat and poultry, and it will be expensive, he said.
But salmonella is already banned from ready-to-eat produce, he noted. And it doesn't have any place in other foods.
"Why do chicken manufacturers and why do beef manufacturers get a free ride on salmonella when carrot and lettuce producers don't?" Marler said. "Salmonella is an adulterant."
This article was produced in collaboration with the Food & Environment Reporting Network, an independent, non-profit news organization producing investigative reporting on food, agriculture and environmental health. Follow @FERNnews on Twitter.