The family that spits together might not want to receive their health results together. In the new era of DNA testing, there can be tricky family dynamics.
For anyone thinking of slipping a popular DNA testing kit into a loved one's holiday stocking this season, it may not be received in the same spirit in which it's given. Experts warn that not all family members are interested in having their DNA mined for disease risks, and then sharing potentially upsetting health information.
"Some families are really open about sharing, and others aren't," says Anne Frankl, a genetic counselor at UnityPoint Health in Des Moines. "It's an ethical conundrum if your family isn't open. You're wondering 'Am I doing the right thing by telling people or not telling people? Am I being disruptive to their lives?'"
When Julie Gregory had her DNA analyzed by a testing company in 2012 and learned that she carried two copies of the gene that's linked to Alzheimer's disease, she tearfully told her family the news. She didn't realize she inadvertently revealed a family trait they hadn't been aware of: the AOPE4 gene is hereditary, and they were all potentially at risk.
Gregory, 53, of Long Beach, Indiana, rallied her family to get tested and learn about their risk so they might join her in healthy lifestyle strategies like taking fish oil, curcumin and vitamin D supplements, cutting back on sugar and refined carbs and exercising more.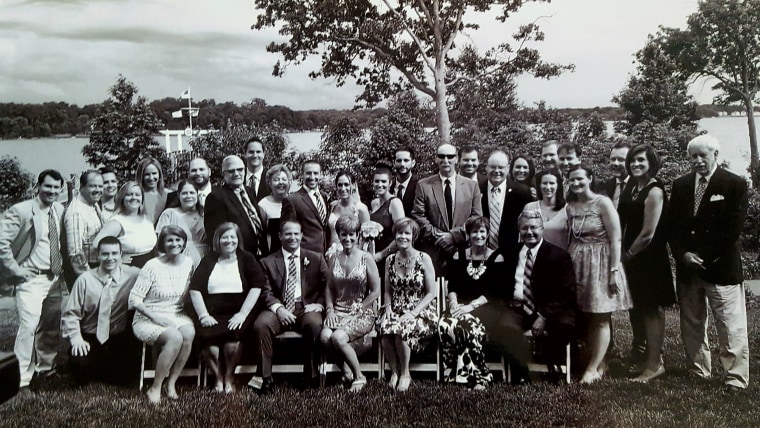 Except for her son, the family wasn't interested. Her 79-year-old mother blithely joked, "I don't have APOE4. I gave it to you," despite Gregory's attempts to explain that the laws of genetics meant she had at least one copy of the genetic variant and might have two. Although the presence of the variant increases risk, it doesn't guarantee someone will develop the disease.
Her mom did buy a testing kit for Gregory's 55-year-old brother, but every time Gregory asks him "Did you spit in the tube yet?" he claims he can't find it. Her other two brothers shut down the conversation immediately.
Uncharted emotional territory
In November, the U.S. Food and Drug Administration announced it would streamline the approval process for direct-to-consumer DNA tests, and companies like 23andMe, Color and Helix launched aggressive holiday advertising campaigns. They are offering deeply discounted deals. The gift of DNA discovery is being pitched as a way whole families can learn their genetic risk for everything from Parkinson's and late-onset Alzheimer's diseases, to several kinds of cancer and inherited diabetes and high cholesterol.
Learning about mutations lurking in genes is uncharted emotional territory for most families. Some genetic counselors say there's a duty to inform family members of a genetic predisposition for diseases, such as breast cancer or hereditary cholesterol, but it's murkier for diseases like Alzheimer's that can't clearly be prevented or cured.
"Many people don't realize they should be telling family members all that information, especially first-degree relatives like parents, kids and siblings, who have a 50 percent chance of sharing a mutation," said Kelly Ormond, genetics professor at the Stanford Center for Biomedical Ethics.
Testing companies like Color and Invitae offer reduced prices for family members.
Retired schoolteacher Chris Scott is convinced that a letter from her cousin informing her that she had been diagnosed with Lynch syndrome was a lifesaver. After discovering she too had the genetic mutation for the condition that has a high risk of colon, endometrial and ovarian cancers, Scott followed her doctor's advice and had a preventative hysterectomy last February.
"He found signs of cancer and that if I had waited, I might not be around next year," says Scott, 56, who lives near Baltimore. She paid $50 through Color's testing program for first-degree relatives for her daughter and son and convinced her brother and four sisters to learn about their risk. But her 71-year-old sister was a holdout.
"She had so much anxiety, I had go over to her house and help her order the test. When the kit arrived, I helped her spit into the test tube and put it in the mailing box." Although her sister tested positive for the genetic variant, she's since received a clean bill of health.
Better way to deliver the news?
Research shows that most people who use DTC genetic tests can handle distressing medical news, however others have a harder time finding perspective.
"At some point we have to give our relatives the space to decline and say 'I don't want to know,'" says Ormond. "It's their choice. All we can do is give them the information and the opportunity."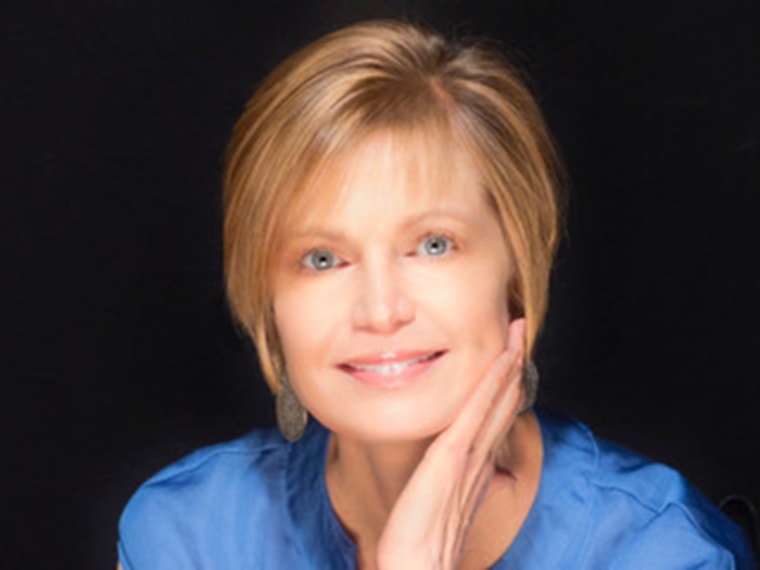 People generally don't understand the risk of genetic diseases well, says Bruce Sutor, a psychiatrist at the Mayo Clinic in Rochester, Minnesota who specializes in counseling patients about Alzheimer's and other dementias.
"It's important to know if your family member is in the right mental place to receive the news because some people are likely to jump to the worst possible conclusion," he says. "They respond with fear and think that if they test positive their lives will be destroyed."
Related: Is your medication helping or hurting? Gene test may be a guide
To soften the blow, Bradley Patay, an internist at Scripps Clinic in La Jolla, California, coaches patients to talk with family members before he orders genetic tests.
A sample script: "I just want to let you know I'm getting tested because of our family history. I'm planning on telling you the result either way because this information could impact your health."
Amy Sturm, director of cardiovascular genomic counseling at Geisinger in central Pennsylvania, is working on a technology that uses a Chatbot to send a message to help patients contact at-risk relatives.
"When you give a patient a result, it could turn into a game of telephone. It might go to Mom then Grandma or Aunt Kate and not be relayed accurately, so we want to take a more active role to help even our most reluctant patients share the right information," she said.
When to back off
Gregory still brings up the prospect of screening for Alzheimer's to her Mom every few months but has learned to respect her decision not to know.
"I'd like to see her get in a research study, but she's made a lot of the lifestyle changes with me, and I'm proud of her," said Gregory, who founded the website APOE4.info to showcase Alzheimer's research.