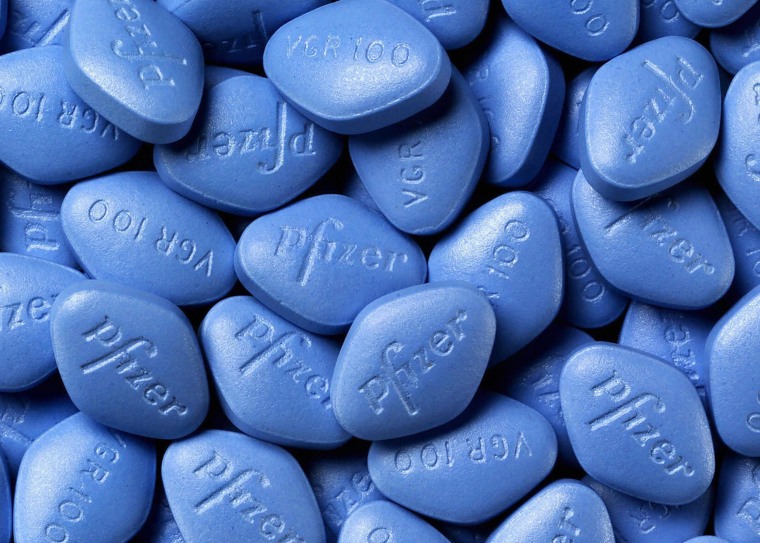 Men who use Viagra to get a boost in the bedroom could find that the little blue pill also increases the risk of developing melanoma, the deadliest form of skin cancer, a preliminary study finds.
Researchers found that men who took sildenafil, best known as Viagra, were about 84 percent more likely to develop melanoma than men who didn't take the drug.
Because it's just one early study, no one is suggesting that men stop taking Viagra to treat erectile dysfunction, said Dr. Abrar Qureshi, professor and chair of the dermatology department in the Warren Alpert Medical School at Brown University.
"But people who are on the medication and who have a high risk for developing melanoma may consider touching base with their primary care providers," said Qureshi, co-author of the study of nearly 26,000 men published Monday in JAMA Internal Medicine.
Viagra may increase the risk of melanoma because it affects the same genetic pathway that allows the skin cancer to become more invasive, Qureshi said. Those who took the drug weren't at higher risk of other, less-dangerous skin cancers, such as basal cell or squamous cell cancers.
About 76,100 new melanoma cases are expected to be diagnosed in the U.S. in 2014, and about 9,710 people will die, including about 6,470 men.
Qureshi and colleagues at several sites in the U.S. and China analyzed data about Viagra use and skin cancer from the Health Professionals' Follow-up Study, a long-term study of male doctors and other health care workers.
The average age of men in the study was 65 and about 6 percent had taken Viagra to treat erectile dysfunction. If men had ever used Viagra, the risk of developing melanoma was about double than for those who never used the drug. That finding held true even when the researchers adjusted for a family history of skin cancer, ultraviolet light exposure in the states where the men lived, other kinds of cancer and major illnesses and other factors.
Primary care doctors who treat older men taking Viagra should check their patients for signs of skin cancer, said Dr. June Robinson of Northwestern University's Feinberg School of Medicine, who wrote an accompanying editorial.
She cautioned that the rate of increase in new melanoma cases in men actually slowed after Viagra entered the market in 1998, raising a "cautionary note" about the impact of sildenafil on melanoma.
"But its role in the biological behavior of melanoma in older men warrants further study," she said.