The U.S., which spends more on drugs than any other country, might contain costs by limiting market exclusivity for brand name medicines and changing coverage requirements for government health plans, some doctors argue.
Although brand-name drugs account for only 10 percent of all dispensed prescriptions in the U.S., they make up 72 percent of drug spending, doctors note in a paper in the Journal of the American Medical Association (JAMA).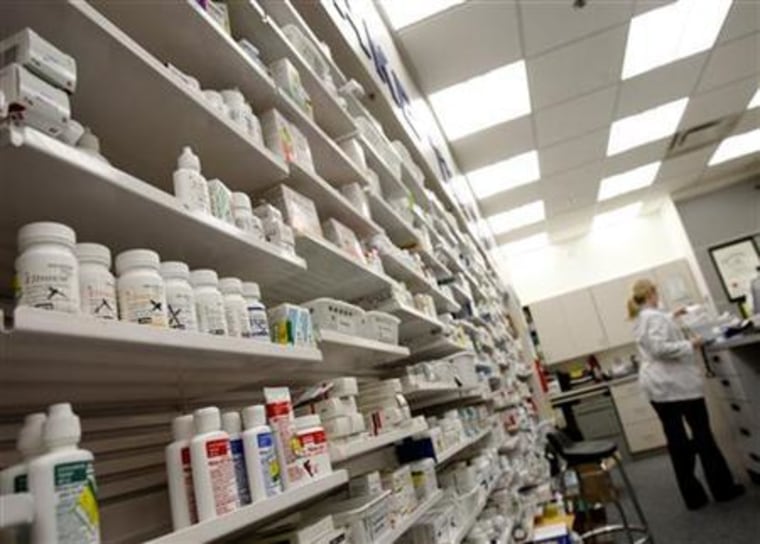 Between 2008 and 2015, prices for the most commonly used brand name drugs surged 164 percent in the U.S., far outstripping the 12 percent gain in the consumer price index, which measures what people pay for retail goods, Dr. Aaron Kesselheim of Brigham and Women's Hospital and Harvard Medical School in Boston and colleagues point out in the paper.
Related: Execs Gave Themselves Raises as They Hiked Epipen Price
"High prescription drug prices in the U.S. are due to a combination of the market exclusivity given to pharmaceutical manufacturers by patents and other U.S. laws that protect them from direct competition for years - potentially over a decade -after the drugs are first marketed, as well as limitations on payors' ability to negotiate effectively either because they are restricted to do so by law or because there is not enough good comparative effectiveness information available," Kesselheim said by email.
To assess the forces driving drug costs, Kesselheim and colleagues reviewed research published from 2005 to 2016 exploring the sources of drug prices in the U.S., the consequences and possible solutions.
"If the provider and patient had reliable information about the price of different treatment options then they might consider prescribing or using the less expensive drug."
In the U.S., per capita spending on prescription drugs was $858 as of 2013, more than twice the $400 average for 19 other industrialized nations, the analysis found.
List prices for the top 20 drugs by revenue help explain this chasm. Combined, average list prices for these drugs were three times greater in the U.S. than in the U.K.
Drug prices are higher in the U.S. than in the rest of the industrialized world because manufacturers set the prices. In many other countries, regulators negotiate prices or reject coverage of medications when they consider the price too high based on the amount of benefit patients might get from the treatment.
High prices can reflect the increasing cost and complexity of drug development, Kesselheim and colleagues concede.
But in the U.S. they are also the result of a regulatory system that protects brand name drugs from lower-cost generic competitors, coverage requirements for government-funded drug benefits and restrictions on how much public and private insurers can negotiate drug prices, the authors argue.
Related: Drug Companies Boosted Their Prices, Analysis Finds
High prices were once limited mostly to brand name drugs for rare diseases. But drugs for common medical problems like diabetes and cancer now have high costs, too.
Many new cancer medicines are debuting with price tags exceeding $100,000 for a course of therapy, the authors note. And the average price of insulin for diabetes has surged 300 percent from 2002 to 2013.
Doctors, too, are part of the problem because they don't necessarily consider costs even when comparable alternatives are available at wildly different prices, the authors note.
This problem persists in part because drug costs can vary by health plan and not all patients have the same out-of-pocket fees, noted Stacie Dusetzina, a pharmacy researcher at University of North Carolina at Chapel Hill who wasn't involved in the study.
"If the provider and patient had reliable information about the price of different treatment options then they might consider prescribing or using the less expensive drug – saving both the health system and, possibly the patient, money," Dusetzina said by email.
Related: Soaring Prescription Prices Force Hard Choices
One fix to this might be an idea known as value-based pricing, which weighs both the cost and benefit of medicines. This approach would marry appropriate prices to lower costs for patients, because higher out-of-pocket fees are generally driven by steep price increases, noted Dr. Peter Bach, director of the Center for Health Policy and Outcomes at Memorial Sloan Kettering Cancer Center in New York.
"But to be clear, I believe that we should not put patients in the position where they are being asked to make therapeutic tradeoffs against their own economic ones," Bach, who wasn't involved in the study, added by email.