Guns, vehicle crashes and drug overdoses help explain a big part of why Americans die, on average, so much younger than people in other countries, government researchers said Tuesday.
They looked at three very American causes of death and found they go a long way to explaining the gap between the U.S. and other rich countries such as Austria and Britain.
"The three injury causes accounted for 6 percent of deaths among U.S. men and 3 percent among U.S. women," Andrew Fenelon and colleagues at the National Center for Health Statistics wrote.
While the findings don't explain all the difference, they provide a unique perspective on why the U.S. spends so much more than other countries on health care and yet falls right in the middle when it comes to life expectancy.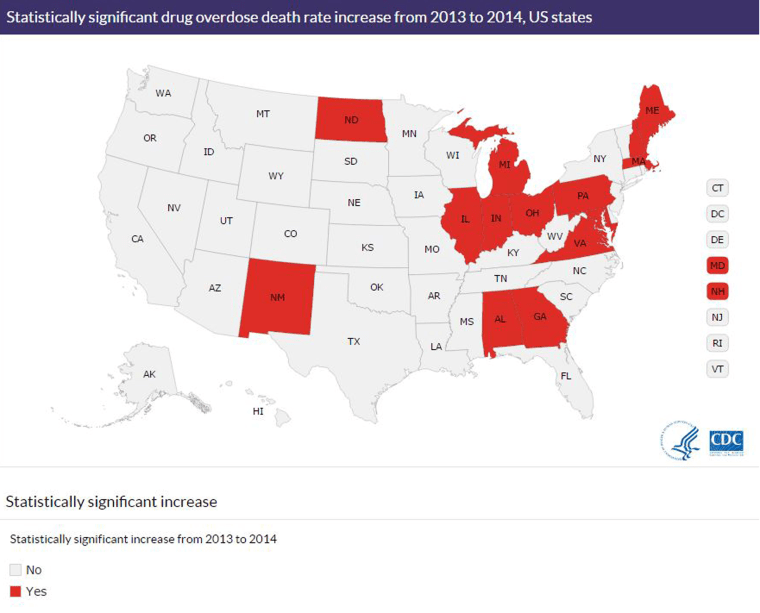 "The United States experiences lower life expectancy at birth than many other high-income countries. Although research has focused on mortality of the population older than 50 years, much of this life expectancy gap reflects mortality at younger ages,when mortality is dominated by injury deaths, and many decades of expected life are lost," they wrote in the Journal of the American Medical Association.
"We focused on motor vehicle traffic crashes, firearm-related injuries, and drug poisonings, the three largest causes of U.S .injury death responsible for more than 100,000 deaths per year."
They compared U.S. death rates to those in 12 similar, high-income countries: Austria, Denmark, Finland, Germany, Italy, Japan, the Netherlands, Norway, Portugal, Spain, Sweden, and the United Kingdom.
Men in these countries live, on average, 2.2 years longer than Americans — 78.6 years versus 76.4 years for men and 83.4 years versus 81.2 years for women.
For men, the three injuries accounted for about half that difference, or one year of life, the NCHS team found.
"Firearm-related injuries accounted for 21 percent of the gap, drug overdose 14 percent, and motor vehicle crashes 13 percent," they wrote.
The rates were half that for women but still significant.
U.S. life expectancy has been at an all-time high but has been stagnant for several years. A baby born in the U.S. in 2012 can expect to live 78.8 years on average.
Cancer has replaced heart disease as the No. 1 cause of death in 21 states and it will kill nearly 600,000 people this year, almost the same as heart disease.
International comparisons have shown Americans fare worse than other rich countries in rates of infant mortality; injury and homicide rates; drug abuse; obesity and diabetes; heart disease and lung disease.
Americans are seven times more likely to be murdered than people in the other countries, and 20 times more likely to be killed by a gun.
"Although the reasons for the gap in life expectancy at birth between the United States and comparable countries are complex, a substantial portion of this gap reflects just three causes of injury," the NCHS team concluded.