Imagine being told to inhale a nasal spray full of the coronavirus. More than 14,000 people in the U.S. and elsewhere are putting their names forward to do so.
They are volunteering for what's called a "human challenge trial," an ethically controversial way to test vaccines that would deliberately infect people with a virus that has killed over 270,000 people worldwide and has no cure.
"It's not every day we give a healthy individual an exposure to a pathogen — the very same thing doctors are trying to protect people from," said Dr. Nir Eyal, director of the Center for Population-Level Bioethics at Rutgers University. "But it becomes increasingly clear [that] the only sustainable exit from the current health and societal crisis is a vaccine, and there are ways to conduct such a trial that are perfectly ethical."
A vaccine is society's ticket back to normalcy — to crowded sports stadiums, birthday parties and visits to elderly loved ones, as well as back to some of the over 33 million lost jobs. But a solution is likely still a year to 18 months away at best, spurring warnings of social distancing until 2022 and a worse second wave this winter.
The problem is that vaccines take time to develop and test — often upward of a decade. The final phase of vaccine testing usually requires tracking up to tens of thousands of people to see who becomes infected in their daily lives, sometimes over several years.
Full coverage of the coronavirus outbreak
But leading epidemiologists, philosophers and vaccinologists have recently advocated human challenge studies to accelerate the process. Eyal and his co-authors predict that with careful design and informed consent, it could bring a vaccine months earlier and save thousands of lives.
There are no public plans for such a study in the U.S., but politicians and volunteers are pushing for one. More than 14,000 willing study participants have organized an advocacy group, and 35 members of Congress recently asked regulators to consider human challenge trials. Across the Atlantic, some European companies are working to launch challenge studies, and the World Health Organization recently released a working document outlining criteria for an ethically acceptable design.
The Food and Drug Administration has never allowed a human challenge trial for such a novel disease without a cure, but it isn't ruling one out.
"I definitely think it's going to be pursued," said Dr. Matthew Memoli, director of clinical studies at the Laboratory of Infectious Diseases at the National Institutes of Health. "So many things could change, but I think it's likely we could see one at some point in the future."
But not everyone is happy about the momentum. The concept of human challenge studies will forever be tainted by non-consensual experiments on captive or disabled populations, including Nazi concentration camp prisoners. Although the coronavirus version would be consensual, it would present new risks and unknowns. There is little consensus on treatment, the mortality rate or long-term effects — let alone exactly whom and how it kills.
Final decisions would fall largely to the FDA. So far, three U.S. companies — Pfizer, Inovio and Moderna— have reached at least phase one in clinical trials, and the FDA didn't comment on whether human challenge studies had yet been proposed for down the line in statements to NBC News. But more than a half-dozen experts said they expect the proposals to come.
"Challenge trials may end up pushing the envelope when it comes to reasonable research risks," said Dr. David Magnus, director of the Stanford Center for Biomedical Ethics. "I don't know how far that will be pushed before people say no."
What to expect when you're expecting a vaccine trial
In London, infectious disease expert Adrian Wildfire — known among colleagues as the "flying virologist" for motorbiking between various pathogen projects in the city — is drawing up plans to manufacture the coronavirus.
He's aiming for a Goldilocks virus — not too strong but not too weak to infect most volunteers. He would have to contract with an outside lab to make it, likely a multimillion-dollar endeavor at Biosafety Level 3, the same as rabies and bird flu. He would start testing dosages on ferrets or golden hamsters and then move to humans.
"I don't want to make anybody profoundly ill," said Wildfire, who heads CHIMagents, a company that develops challenge viruses. "God forbid anyone should die trying to clear the virus."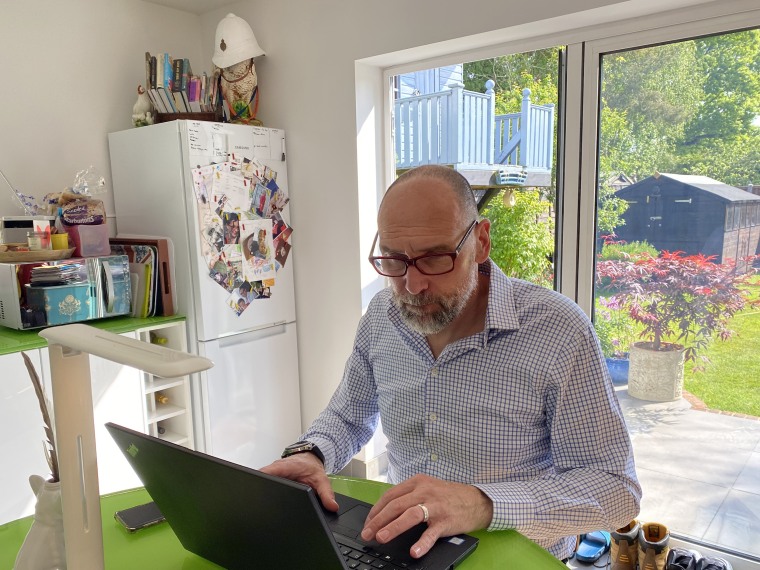 Wildfire also heads the Infectious Disease and Human Challenge Unit at SGS, a Switzerland-based multinational testing company worth nearly $20 billion, which runs studies across sectors from cybersecurity to agriculture. It has conducted influenza and malaria challenge studies, and recently held a webinar on COVID-19 challenge study considerations. Some industry attendees left with their "knickers in a twist," Wildfire said, but most were intrigued.
"If we don't do something now and if it comes back in December, we'll rue the day that we didn't start," Wildfire said. "I think there's a certain imperative at the moment."
The London-based lab hVIVO is pursuing a human challenge for a milder coronavirus strain; it was reported to have gotten over 20,000 volunteers within just a few days. Both studies are still in planning stages.
No companies have publicly pursued COVID-19 human challenge proposals in the U.S., although they have increased over the past decade for diseases like cholera, influenza and malaria. The framework for what passes ethically comes largely from a 2001 paper by NIH experts that emphasizes "minimal risk," an area in which COVID-19 pushes the boundaries.
"When I think of a human challenge model, I think, 'Can I get this information any other way?'" said Dr. Beth Kirkpatrick, chair of microbiology and molecular genetics and head of the vaccine testing center at the University of Vermont. "If you can find another way to do it, often we don't even go this way."
Eyal, along with leading epidemiologists Marc Lipsitch and Peter Smith, tries to describe a road map to an ethical study design. About a hundred low-risk people could receive the lowest possible COVID-19 dose, their paper explains. Participants would be isolated, and symptomatic volunteers could get the best available treatment, with priority for scarce resources.
"It could, if done in the right way, not only minimize the risks but get them to stay below the risks from kidney donation," Eyal said.
Download the NBC News app for full coverage and alerts about the coronavirus outbreak
The FDA is open to the idea, with reservations.
"Human challenge studies are a way to expedite the development of a vaccine to prevent COVID-19," the FDA said in a statement. "Because these studies involve exposing volunteers to the virus, the studies raise a variety of potential scientific, feasibility, and ethical issues. The FDA will work with those who are interested in conducting human challenge trials to help them evaluate these issues."
The FDA said that development of safe and effective vaccines will need to be "carefully conceived and rapidly executed" and that formal determinations on human challenge trials will be made case by case.
"A challenge study captures the imagination," said Dr. Seema Shah, a bioethicist at Lurie Children's Hospital of Chicago, who co-authored a paper on COVID-19 challenge study considerations and recently joined the WHO's working group on the topic. "But they have to work in a larger ecosystem of research, and we can't pin all of our hopes on them."
Shah headed an NIH committee to evaluate whether to allow human challenge studies for the Zika virus. The committee decided against it; unanswered questions about transmission and long-term effects made it too risky.
Memoli, a pioneer of influenza human challenges at the NIH, said there are discussions about challenge trials within the agency. But his list of concerns is long. How would researchers siphon enough personal protective equipment and hospital space? What happens if a participant wants to withdraw early from isolation? How can volunteers be truly informed of their health risks when scientists themselves are uncertain?
Memoli has infected more than 500 people with the flu. He knows what it's like to sit in a hospital with sickened volunteers, and he doesn't take the responsibility lightly.
"I'm not there to make them better," Memoli said. "I am there for the benefit of society and the world to generate data that can make everyone better in the long run. I have to put myself into a different mode, brainwise, to do this. I have to switch from a physician to a scientist."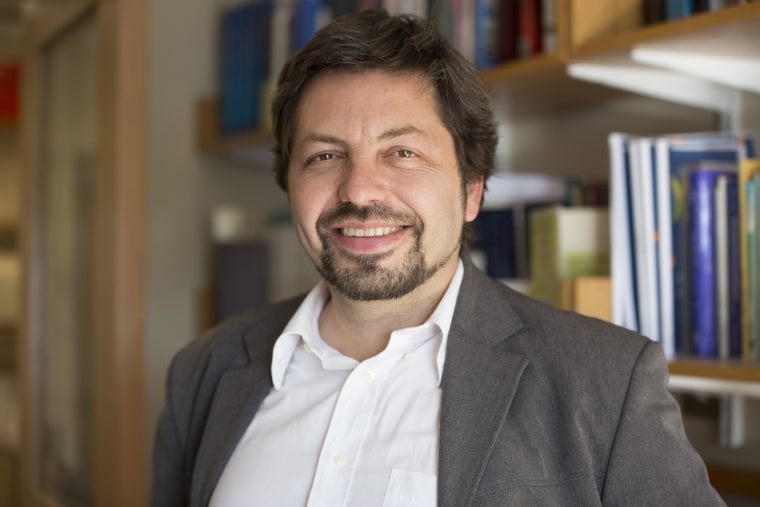 He doesn't yet know whether a coronavirus challenge study is the right move, especially as new reports show children hospitalized with heart and blood complications and patients in their 30s having strokes.
Still, he, too, is beginning to sketch out a challenge virus.
'Are we there yet?'
Sometime in late March, Josh Morrison, 34, was quarantined alone in his Brooklyn apartment when a friend emailed him Eyal, Lipsitch and Smith's article.
Morrison, who works as an advocate for kidney donors, felt hopeful for the first time in weeks. He started a group called 1DaySooner to organize volunteers. More than 14,000 people have signed up across 102 countries.
"The expected value is even having a vaccine one day faster," Morrison said. "We want people to see that there are people enthusiastic about this."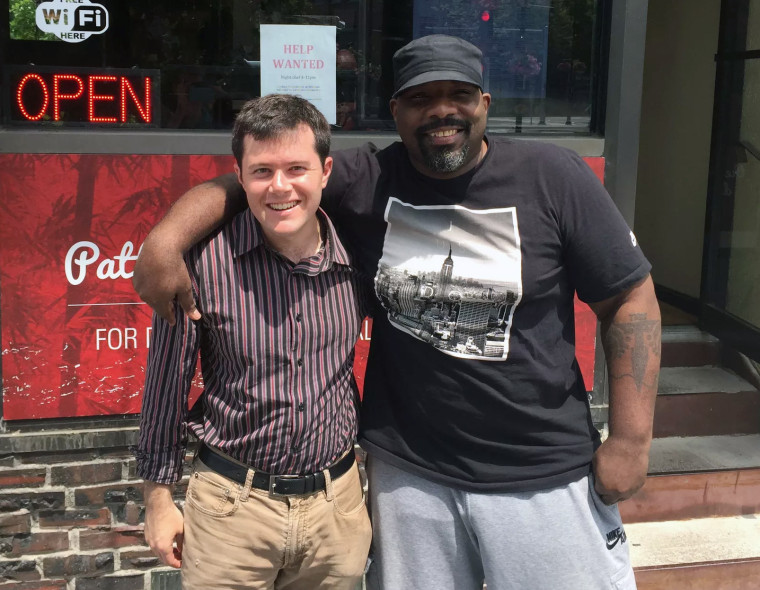 Volunteers are mothers, students, veterans, historians, journalists, doctors and healthy 20-somethings. "I am older, 52, my kids are grown, and I feel like if I can help save people who are not in the same position then I should do it," one wrote. Another volunteer, who lost half a leg after a head-on trailer collision, wrote, "This would give me a chance to get my sense of self back, to help and protect others, especially my 1-year old-daughter." One volunteer just linked to the World War I slogan "Daddy, what did YOU do in the Great War?"
Survey responses shared with NBC News include expressions of helplessness and desires to save high-risk loved ones.
"No one is obligated to participate in a trial like this, just like no one is obligated to be a kidney donor," Morrison said. "If people are ready and willing to do a trial like this and the trial would be useful, I think it would be wrong to keep that from going forward."
But as enthusiasm rises, some experts are sounding the need for caution.
"We must continue to ask the question 'Are we there yet?'" said Dr. James Giordano, a professor of neurology and biochemistry and a bioethicist at Georgetown University Medical Center. "Are we at the point where a challenge trial is absolutely necessary?"
There is simply not enough data to make a definitive ethical calculation, six bioethics experts said.
Uncertainty is acceptable, some volunteers say. But Thomas Williams, a law and biosciences fellow at Duke University, likens the situation to a lifeguard's diving into a riptide to save a drowning swimmer. A worst-case scenario could involve "a good amount of human cost."
"I could imagine pharmaceutical companies uncomfortable with the idea that they're the first out of the gates — eager and chomping at the bit," Williams said. "There's a liability in terms of public perception that would come with a failed human challenge trial."
Enter politicians. The bipartisan letter from 35 House members urging regulators to consider human challenge trials was designed to give the FDA "political cover," according to the office of Rep. Bill Foster, D-Ill., who led the initiative with Rep. Donna Shalala, D-Fla. President Donald Trump's Operation Warp Speed — an effort to fast-track a vaccine — may further shield vaccine developers from liability in adverse outcomes, The New York Times reported.
Asked early this month whether he was concerned about the ethics of a human challenge trial, Trump said: "No, because they're volunteers. They know what they're getting into. They're very good people. They want to help the process."
The pandemic has already shifted regulators' risk appetite. The FDA has issued more than 100 coronavirus-related Emergency Use Authorizations, allowing unapproved medical products onto the market. Moderna, one of the vaccine front-runners, was permitted to move to human clinical trials before first testing its product in animals.
Wildfire sees a human challenge trial more as a sanity check than a fast track: a way to find the most effective vaccine candidate for a larger study. Morrison takes a simpler view; if one-sixth of the world contracts COVID-19 and if a vaccine saves 0.2 percent of people, a solution one day sooner could save 7,120 people. So, to him, a human challenge trial is a bet worth taking.
"We all just want to do more than hope," Morrison said. "We're looking for a way to help if we can."
CORRECTION (May 10, 2020, 7:25 p.m. ET): An earlier version of this article misstated the state Democratic Rep. Bill Foster represents. He represents Illinois, not Florida.