A Vietnam veteran swoops his hand through a row of baby vegetables, caressing the peppers on down to the kale. The plants are aligned in tidy, military order atop his backyard fence. He could spend hours describing his first garden. But he cannot utter a word.
He can't even eat his eventual harvest.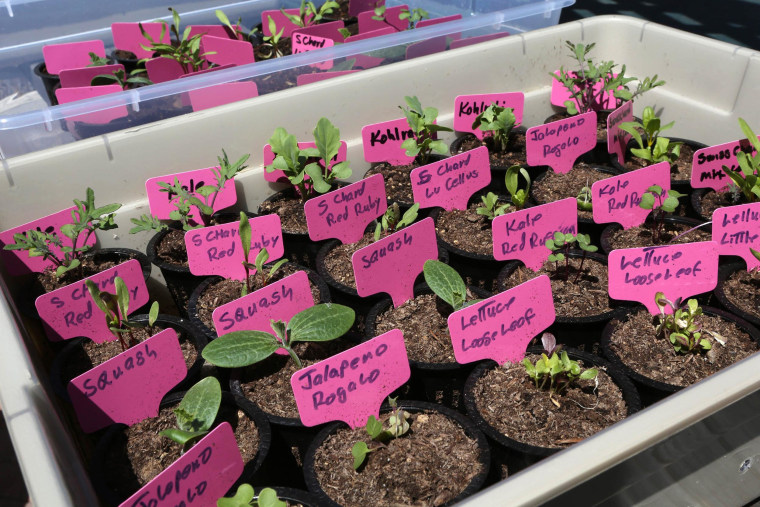 So, Bob Hoaglan, 71, simply stands and grins at the spouts behind his Oxnard, Calif., home. Then, he grabs his primary communication tool, an LCD tablet, scribbling a stylus across the screen. He displays his words with a silent chuckle: "I don't have a green thumb."
With a button click, he erases that sentence before composing another. His daily aim is to throw his body and brain into new pursuits. The crops — fresh life for a man facing mortality — help shove his disease to the back of his mind. He admits, though, he can't keep it there: "I try," he writes, "Sometimes it creeps up on me." As he shows that message, the smile vanishes.
Hoaglan was diagnosed with amyotrophic lateral sclerosis (ALS), also known as Lou Gehrig's disease, nearly a year ago. Inside a malady that offers no cure or explanation, he embodies two intriguing clues that, a top researcher says, may whisper answers: Hoaglan served in the military, and he is a nice man.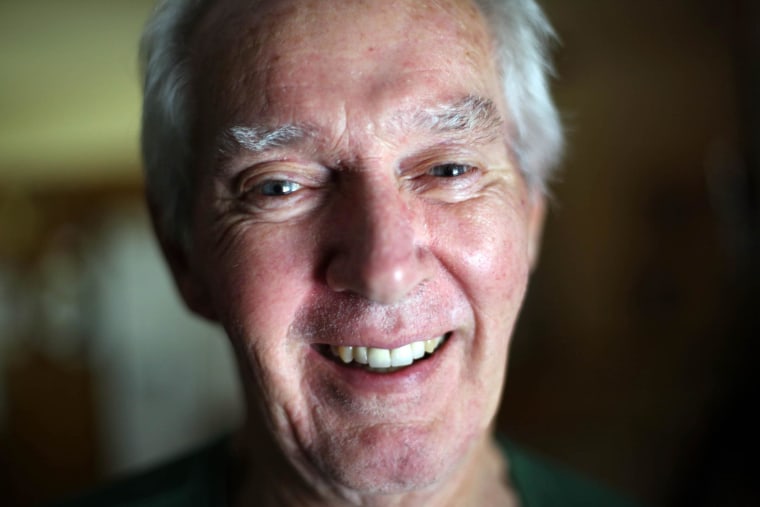 U.S. veterans carry a nearly 60 percent greater risk of contracting ALS than civilians, according to a white paper published in 2013 by the ALS Association, citing Harvard University research that tracked ex-service members back to 1910.
That alarming disparity has prompted the Pentagon to devote $7.5 million annually to hunt for ALS causes and treatments. The investment includes a $2.5 million grant made April 1 to the Cedars-Sinai Regenerative Medicine Institute in Los Angeles to test a promising therapy in lab animals and, perhaps later, in humans with the disease.
"When you think about the military, you have intense training, and we all wonder: Is it something to do with extreme exercise and a genetic vulnerability?" says Clive Svendsen, head of the Cedars institute. He's been working for a decade to crack the ALS enigma.
His theory: For veterans born with a rare genetic flaw that predisposes them to ALS, the military's harsh physical demands perhaps trigger the disease to erupt years later.
The latest DOD grant will allow Svendsen's team to inject a special protein called GDNF into the leg and diaphragm muscles of rodents bred to carry a form of the illness. GDNF promotes the survival of neurons — nerve cells through which the brain tells selected muscles to fire.
ALS damages neurons, paralyzing muscles as it spreads, becoming lethal in two to five years as breathing becomes compromised. The mind remains untouched. Roughly 30,000 Americans live with ALS and more than 5,000 new cases are diagnosed annually, experts say.
Svendsen's team will use a benign virus to deliver GDNF to targeted cells. Recent research by one of Svendsen's colleagues found that stem cells — engineered to produce GDNF — boosted motor function and lifespan when transplanted into the muscles of rats with ALS.
"If we can slow down the disease, that would be huge," Svendsen says. "Even if I can tell my patient, 'You can keep a finger going,' they can still communicate. Right now, there's nothing. This is one of the best bets we have. With the rose-tinted glasses, it is a piece of a potential cure."
If the protein injections work in animals, the LA researchers can ask the federal government to approve clinical trials for human patients, all part of a three-year project.
"The answer is in stem cell therapy," Hoaglan writes on his LCD board. The Army drafted him but he later enlisted in the Navy Reserves. He served as a heavy equipment mechanic in Vietnam from 1965 to 1967. His base twice took mortar fire. He scrawls more words with urgency in his eyes: "I want to get involved in a stem cell study."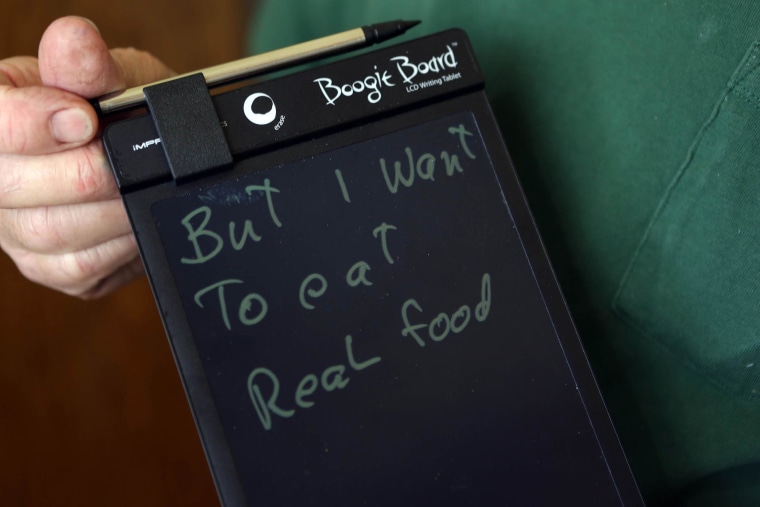 Hoaglan began feeling an odd lump in his throat in 2011. His words became slurred. Now, his throat muscles are paralyzed, preventing him from speaking or swallowing. He can still taste, though, writing that "the hardest thing is smelling real food and I can't eat."
A gastrostomy tube coils beneath his shirt, connecting to his stomach. Each day, he uses a syringe to push seven cans of calorically rich liquid into that tube. He writes that he's having "pulmonary problems." He's lost 40 pounds and tires easily. He has the use of his hands, arms and legs — and his warm charm. His handshake is firm. His smile is steady.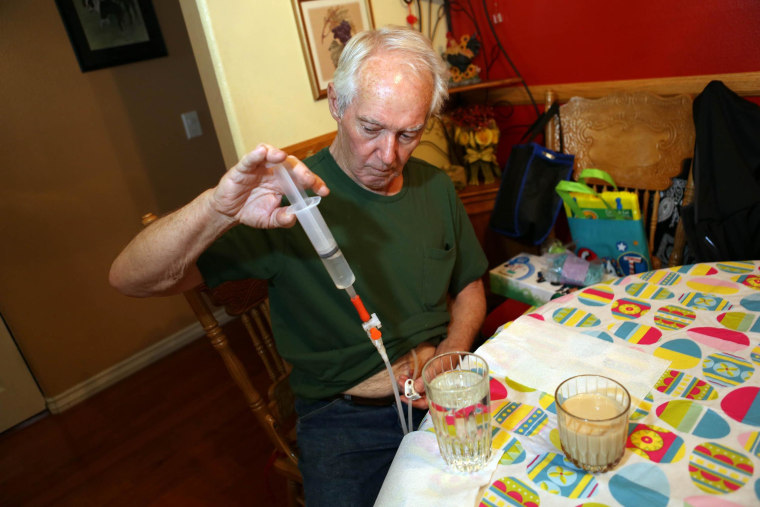 "The other thing with this disease, I've found, is the people who get ALS are just the nicest people," Svendsen said. "I've met so many, become their friends. Unfortunately, they're not around very long."
As a scientist, Svendsen doesn't offer that observation as a simple kindness. While possessing only anecdotal observations, he believes that shared trait of a gentle nature has meaning.
"It's possible," he said, "that there's a genetic correlation that makes you vulnerable to ALS, and that same mix of genes makes you a nice person."
Leaders of the ALS Association have heard such hunches. They aren't yet sold.
"The ideas are currently unsubstantiated and mere speculation however interesting," said Lucie Bruijn, chief scientist for the Washington, D.C.-based advocacy group.
At his ranch-style home about a mile from the Pacific Ocean, Hoaglan tends his sun-drenched garden but knows where he'll be after dark: at his computer, scouring the Internet for news of clinical trials.
He'll be searching for answers. But he has one fundamental question. He clutches his LCD board and jots two words.
"Why me?"