Abortion providers in Texas reacted with surprise and elation to the U.S. Supreme Court's decision to throw out the state's restrictive abortion law and said they aimed to reopen some clinics shut down since the measure was passed in 2013.
Since the law was passed by a Republican-led legislature and signed by a Republican governor, the number of abortion clinics in Texas, the second-most-populous U.S. state with about 27 million people, has fallen from 41 to 19.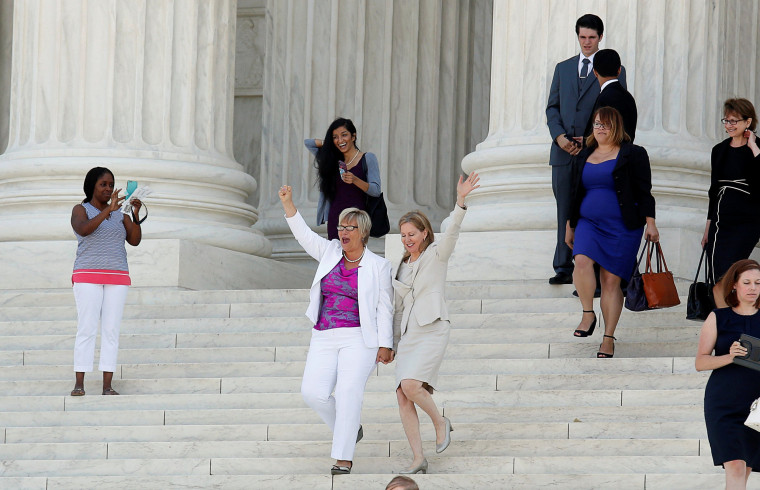 "I am honestly surprised by the Supreme Court decision," Rachel Bergstrom-Carlson, health center manager at Planned Parenthood of Austin, said at the clinic that performs about 250 abortions per month in the Texas state capital.
Related: Supreme Court Strikes Down Texas Restrictions
But Bergstrom-Carlson said she does not think the ruling "all of the sudden creates open access" to abortion for Texas women or that it means other legislation intended to restrict women's access to safe and legal abortions will be scrapped.
Abortion providers said the law imposed medically unnecessary regulations that were intended to shut clinics. Texas state officials said the law was aimed at protecting women's health.
Dr. Bhavik Kumar, who performs abortions at Whole Woman's Health clinics in Texas, said abortion providers will seek to reopen some of the shuttered clinics but do not expect to be able to return to the number in operation prior to the law.
Negotiating new leases and hiring staff will mean a slow return to operations for those that do re-open, Kumar said.
The Supreme Court ruled that both key provisions of the law - requiring abortion doctors to have difficult-to-obtain "admitting privileges" at a local hospital and requiring clinics to have costly hospital-grade facilities - violated a woman's right to an abortion established in a 1973 landmark ruling.
Related: Doctors Regroup After Texas Abortion Law Struck Down
"I am beyond elated," Amy Hagstrom Miller, founder and CEO of Whole Woman's Health, which operates four abortion clinics in Texas and spearheaded the challenge to the law.
"After years of fighting heartless, anti-abortion Texas politicians who would seemingly stop at nothing to push abortion out of reach, I want everyone to understand: you don't mess with Texas, you don't mess with Whole Woman's Health," she added.
If the Supreme Court had left the law in place, only eight clinics would have remained open, including the Planned Parenthood facility in Austin, a U.S. lower court judge said.
Later, on Tuesday, the Supreme Court let stand lower court rulings that blocked restrictions on doctors who perform abortions in Mississippi and Wisconsin.
The laws in both states required doctors to have admitting privileges, a type of difficult-to-obtain formal affiliation, with a hospital within 30 miles of the abortion clinic. Both were put on hold by lower courts. The Mississippi law would have shut down the only clinic in the state if it had gone into effect.
The Texas legislature meets again next year, and top lawmakers indicated they may look at new abortion restrictions.
The "admitting privileges" provision had gone into effect in Texas. The facilities standards had been put on hold by courts.