Earlier this month, 9-year-old Zion Harvey got to experience what most kids can only dream about: he threw out the first pitch at a Baltimore Orioles game against the Texas Rangers.
But Zion is no ordinary kid, and simply throwing a ball for him was no ordinary feat.
Just a little more than a year ago, in July 2015, at the Children's Hospital of Philadelphia, Zion became the first child ever to undergo a double hand transplant.
When he was just 2 years old, Zion lost both his hands and his legs below the knees to a life-threatening infection. The infection also damaged his kidneys and he received a healthy kidney donated by his mom, Pattie Ray.
They've been through it all together. "Without my mom, I would not be right here right now. It's been me and my mom forever," said Zion.
"So when I got my hands, it's like, here's the piece of my life that was missing. Now it's here. Now my life is complete."
Ironically, it was this kidney transplant at age 4 and the immune suppressing drugs that he was already tolerating well that made him an ideal candidate at age 8 to be the first kid in the world to get new hands.
The drugs gave him a better chance at not rejecting transplanted hands.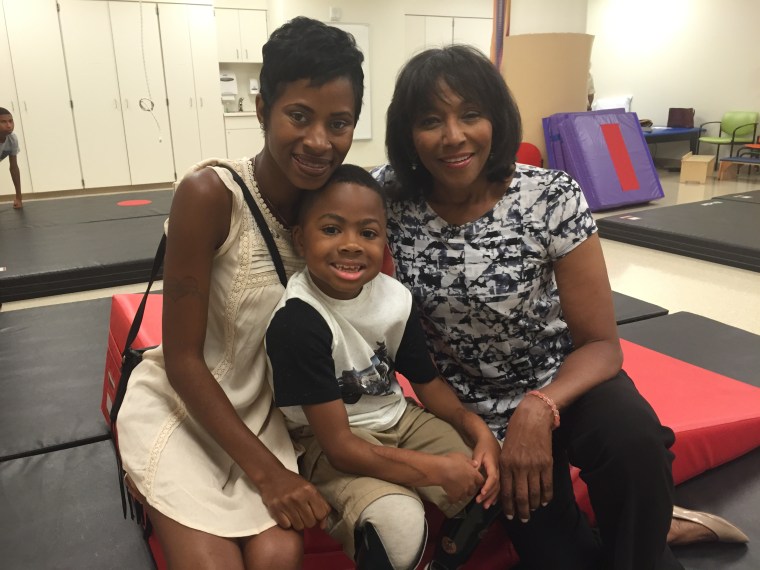 Last summer, Zion underwent a pioneering surgery that lasted nearly 11 hours. His surgeon, Dr. Scott Levin, chairman of Orthopedic Surgery at the University of Pennsylvania and director of the Hand Transplant Program, led a team of 40 in the operating room but credits everyone — from doctors and nurses to pharmacists and therapists all the way to the housekeeping staff — for providing all facets of life-saving care to the little boy.
"You know, name any entity in a hospital and they touched Zion. It takes a village," said Levin.
The surgery was successful, but recovery from double hand transplant would be a lot to cope with for anyone, let alone for a boy his age.
Numerous challenges lay ahead for Zion. He had a few scary setbacks when it looked as if his body was rejecting the new appendages. Rehab was long and his brain had to relearn how to use his new hands. But Zion is not one to give up.
Within a few weeks of surgery, he was playing with his favorite action figures and even baking cookies with a whisk.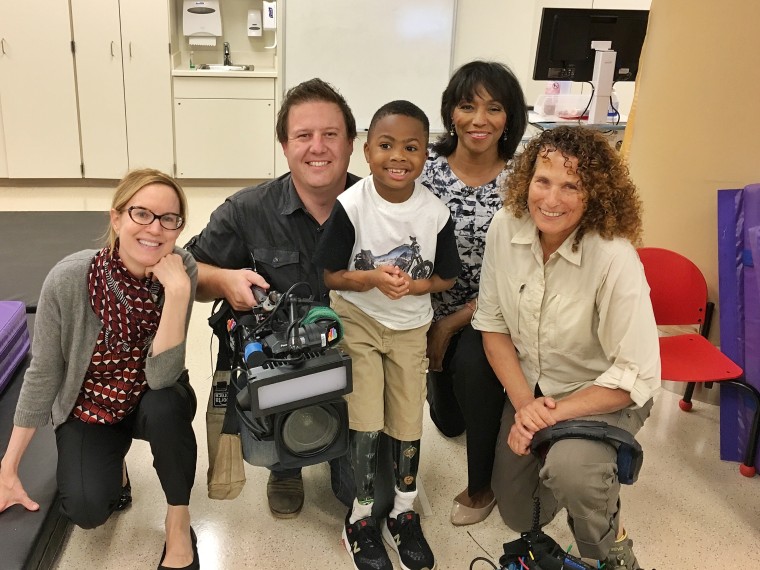 Now, a year later, NBC News returned to visit him to see for ourselves what life is like for Zion Harvey.
"I'm very excited. Because now I can do more than I imagined. Like throw a football. Play baseball. Or, I don't know, do a handstand," he told us. "So when I got my hands, it's like, here's the piece of my life that was missing. Now it's here. Now my life is complete."
Today, Zion's mom, Pattie Ray, admits that her joy is tinged with a little sadness about her little boy growing up and not needing her as much.
"He's very independent. He's a 9-year-old. And he's showing it. We've been tested. So, it definitely has been a year to remember. We've come a long way together," she said.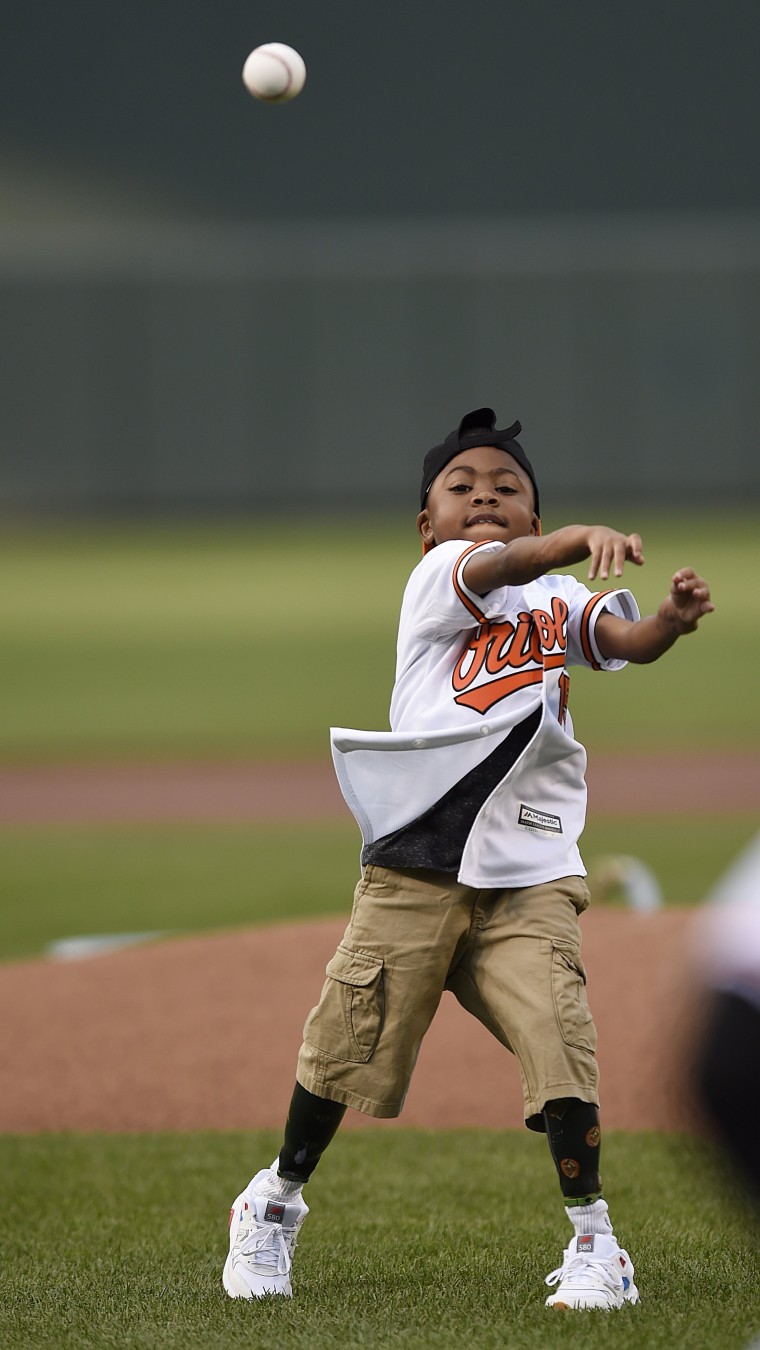 Zion and Pattie Ray are part of a family that continues to exhibit enormous love, resilience and optimism in the face of hard work and challenges. With a medical team that continues to support them, every step of the way.
"Here we are a year later. We're still working very hard as a team. We're still learning. We're still engaged. We see Zion in the clinic. We ask questions. We challenge each other, as we did during preparation," said Dr. Levin.
Zion's occupational therapist, Kelly Ferry, recalls the moment she knew just how much progress he made. It was that ceremonial first pitch at Camden Yards on August 2.
"We saw him throw out the first pitch at the Orioles game. He picked up his hat. He put it on backwards. And just to watch him do those simple self-care tasks on his own without even thinking about it, it was just tremendous."