TV's most likeable dad, Alan Thicke, died Tuesday at the age of 69. The "Growing Pains" actor was playing hockey with his son when he suffered a heart attack.
The big question I'm getting is, how can a man who seemed so healthy, who was exercising and seemingly fit, suffer a deadly heart attack? And what can you do if you think it's happening to you or a loved one?
As a physician who has treated my share of heart attack patients, there are precautions you should take before or after a workout, especially if you are middle aged.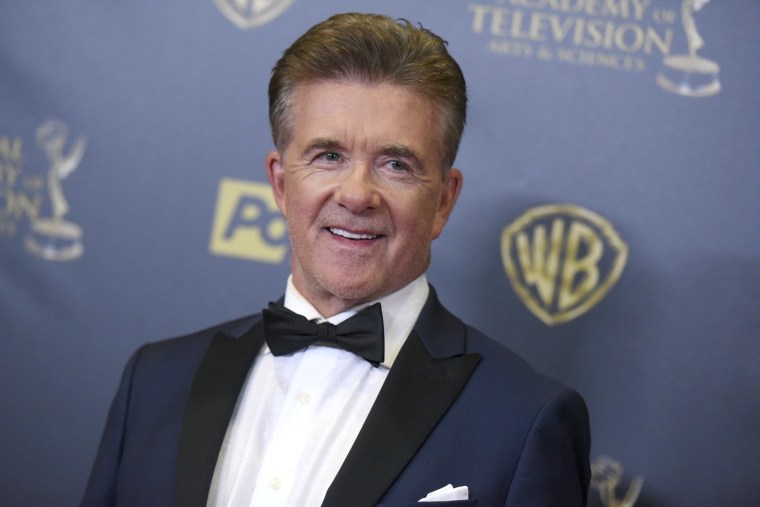 1. Avoid too much exertion, too quickly
Exercise is healthy. It's one of the best things you can do for your heart.
But fitness experts say the health benefits actually come from how often you exercise, not how intensely. Strenuous exercise doesn't just mean a competitive game of hockey. It can be shoveling your sidewalks after a big snowfall or even heavy lifting while cleaning out the garage.
So take it easy: don't forget the warm-up and cool down.
Related: Cardiac arrest killing too many, report finds
2. Don't ignore weird symptoms you're suddenly having
Thicke reportedly had the classic sign of a heart attack —chest pain — but also the more subtle signs like nausea and vomiting. I tell my patients to know their own bodies and pay attention to sudden upper body symptoms, like:
chest pain
shortness of breath
nausea
dizziness
3. Call 911
The first thing to do if you're experiencing discomfort or worrisome symptoms is to go inside and sit down. If you don't start feeling better in a matter of seconds — remember, seconds — call 911.
4. Chew the aspirin
Aspirin is heart attack first aid. After calling 911, you need to get some aspirin into your system quickly.
It stops platelets from clumping together which helps to stop the clot from building up. Studies now tell us the best way to take this aspirin: Chew it, rather than swallow a tablet with water. Chew a single full-sized 325-mg aspirin.
5. Time is muscle
Your heart is a muscle.
A heart attack cuts off blood flow to that muscle, which is why it hurts. Even more importantly, once that muscle gets damaged, it's permanent. And a damaged heart doesn't beat as efficiently. So the longer you wait to get treated, the more muscle damage you risk.
I tell my patients I'd rather they make a trip to the ER for what turns out to be a pulled muscle or a stomach virus than risk permanent heart damage.
6. Women get heart attacks, too
Women can get heart attacks after shoveling or exercising, just like men, but their symptoms are often different.
In addition to the classic symptoms, like chest pain and shortness of breath, women having a heart attack often complain of overwhelming fatigue. I want to remind loved ones to keep an eye on their mothers, as well as their fathers, for signs of a heart attack.
Related: Am I having a heart attack? How symptoms differ for men and women
Dr. John Torres is the medical correspondent for NBC News and an emergency room doctor