Niacin may sound like an easy and natural way to lower cholesterol. It's a B vitamin — vitamin B3 — found in food and over-the-counter tablets. And several studies have shown that it can lower "bad" cholesterol and raise "good" cholesterol.
But two reports published Wednesday show niacin may cause some severe side effects, and in the end it doesn't seem to reduce rates of stroke, heart attack or chest pain. Cardiologists have been shying away from it for a few years and experts said it may be time to seriously consider dropping it.
Sign up for top stories direct to your inbox.
One study done in more than 25,000 people in Europe and China showed that while adding niacin to standard cholesterol treatment did lower low density lipoprotein (LDL or "bad" cholesterol), it also was linked with a 32 percent increase in the rate of diabetes over four years. "There were also highly significant excesses of other recognized adverse effects of niacin, including gastrointestinal, musculoskeletal, and skin-related serious adverse events," the team at Britain's Oxford University wrote in their report, published in the New England Journal of Medicine.
These included bleeding, stomach ulcers, heartburn and diarrhea. The people who took niacin also had slightly more serious infections than people who did not — 8 percent versus 6.6 percent. And they were 9 percent more likely to die, although so few people died that this was hard to measure.
More analysis of an earlier study showed similar side effects, Dr. Todd Anderson of the Libin Cardiovascular Institute in Calgary, Canada and colleagues wrote in a letter to the journal.
"On the basis of the weight of available evidence showing net clinical harm, niacin must be considered to have an unacceptable toxicity profile for the majority of patients, and it should not be used routinely," Dr. Donald Lloyd-Jones of Northwestern University's Feinberg School of Medicine in Chicago wrote in a commentary. "Niacin may still have a role in patients at very high risk for cardiovascular events who truly have contraindications for taking statins," he added.
The trouble is, the idea of taking niacin is very attractive. It's available cheaply and generically and it sounds natural. Studies suggest the use of niacin use tripled from 2002 to 2009, with doctors writing nearly 700,000 prescriptions a month in the U.S., to the tune of $800 million a year. That's just for the prescription version of niacin, mostly a drug called Niaspan.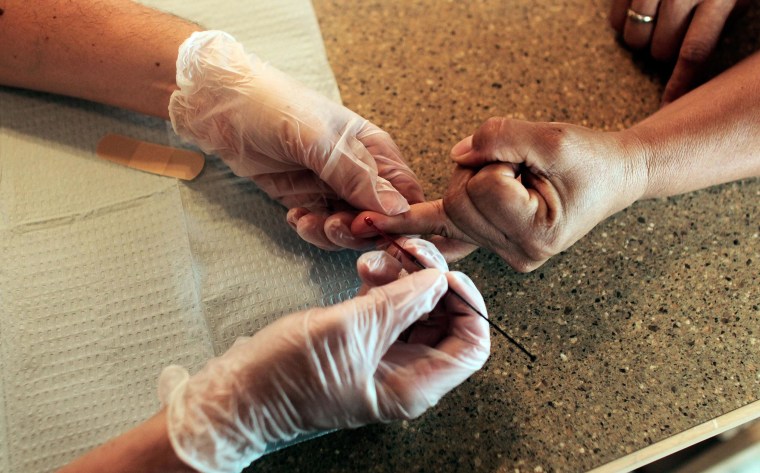 There's no real way to track over-the-counter sales.
The highly respected Mayo Clinic still recommends that people consider niacin. "Taking niacin — either by itself or along with other cholesterol-lowering medication — may help control your total cholesterol level," it advises, although the statement also says people should only do so after talking to a doctor.
Other, less high-profilewebsites also advocate for niacin.
"I think we've wasted a lot of money, caused a certain amount of harm."
"It punctuates this notion that we've been prescribing a drug to the tune of one billion dollars a year, with little effect and a number of adverse side effects," said Dr. Harlan Krumholz, a cardiologist and professor of investigative medicine at Yale. "In this case, millions of people taking it are not getting the benefit they are hoping for and are actually exposing themselves to harm," he added. "I think we've wasted a lot of money, caused a certain amount of harm."
But there's a huge need for cholesterol-lowering drugs, given that 70 million Americans have unhealthy cholesterol levels. Statins can cause serious damage to the muscle, among other side-effects.
Another cholesterol drug, Zetia, helps block the absorption of cholesterol from the intestine. New cholesterol lowering drugs in the pipeline block PCSK9, helping the liver to filter cholesterol from the blood.
NBC's Nikita Japra contributed to this report.