Night shifts can cause heart disease, and this raised risk appears to be independent of obvious causes such as an unhealthy diet and lack of exercise, researchers reported Tuesday.
They found nurses who worked rotating night shifts for 10 years or longer had a 15 percent or higher increased risk of coronary heart disease compared to women who escaped night shift duty.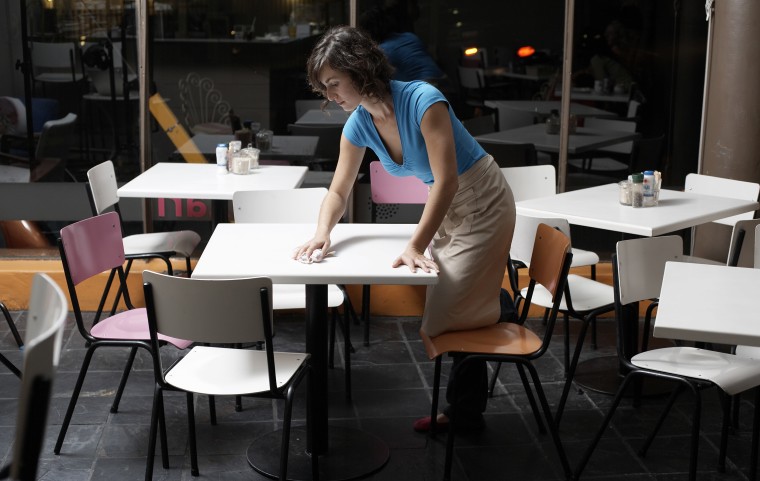 It adds to a large body of evidence showing that shift work — especially night shifts — can be bad for health.
"There are a number of known risk factors for coronary heart disease, such as smoking, poor diet, lack of physical activity, and elevated body mass index," said Celine Vetter of Brigham and Women's Hospital in Boston, who led the study.
"However, even after controlling for these risk factors, we still saw an increased risk of coronary heart disease associated with rotating shift work."
Related: Last Minute Scheduling Ruins People's Lives
The International Agency for Research on Cancer, an arm of the World Health Organization, says shift work probably causes cancer. It's linked with breast cancer and other types of cancers, as well as diabetes and sleep disruption.
"Shift work may affect both sleep and social support."
And lots of people work shifts. "An estimated 15 million Americans do some kind of rotating shift work, including overnights, evenings and early morning shifts," Vetter's team wrote in their report, published in the Journal of the American Medical Association.
For their study, the researchers looked at two giant ongoing health studies of female nurses that have been checking in on the women's health since 1976. Every two years, more than 300,000 nurses or former nurses report on their health and habits.
The team defined coronary heart disease as a heart attack, blocked arteries requiring surgery, stents or other treatment, and medically confirmed angina pectoris or chest pain.
Related: How the Brain Resets its Rhythm
"Among women who worked as registered nurses, longer duration of rotating night shift work was associated with a statistically significant but small absolute increase in coronary heart disease risk," the team wrote.
For younger women, who started the study in their late 30s, those who worked night shifts for 10 years or longer had a 27 percent higher risk of heart disease.
The results held even if women did not have high blood pressure, diabetes or high cholesterol, so something else is raising the heart disease risk. It's probably related to disrupted biological rhythms, the researchers said, or perhaps shift work wreaks havoc on peoples' social networks.
The effect appears to wear off after a woman quits doing night shifts, the team found. And the risk, while real, is overall a small one.
"Our results are in line with other findings, yet, it is possible that different schedules might carry a different risk."
"The increased coronary heart disease risk was found in a small group of women, those who worked 5 or more years on rotating night shifts (only 15 percent of all women in the study population)," the team wrote.
The study also indicates that night shifts hurt women in other ways. The longer women worked night shifts, the more weight they gained, on average. Night shift workers tended to be married to men with less education than those on daytime schedules, they were more likely to smoke, less likely to have children and used more painkillers.
"Given that shift work may affect both sleep and social support, further research in populations with more extensive information on sleep duration, quality, and timing as well as work hours seems warranted," the team concluded.
"Our results are in line with other findings, yet, it is possible that different schedules might carry a different risk, and we have very little information on exact schedules, as well as work start and end times," Vetter said.
"We believe that the results from our study underline the need for future research to further explore the relationship between shift schedules, individual characteristics and coronary health to potentially reduce coronary heart disease risk."