/ Source: Associated Press
WASHINGTON — A new study gives a big boost to fixing a bad aortic valve, the heart's main gate, without open-heart surgery. Survival rates were better one year later for people who had a new valve placed through a tube into an artery instead.
The results were reported Saturday at an American College of Cardiology conference in Washington and prompted some doctors to predict that in the near future, far fewer people will be having the traditional operation.
"It's going to be very hard to tell a patient that if they need an aortic valve, surgery is going to be their best option," said one of the conference leaders, Dr. Prediman K. Shah of Cedars Sinai Heart Institute in Los Angeles.
Several hundred thousand Americans have a bad aortic valve, which can stiffen and narrow with age, keeping blood from passing through as it should. Until a few years ago, the only solution was a major operation to open the chest, cut out the bad valve and sew in a new one.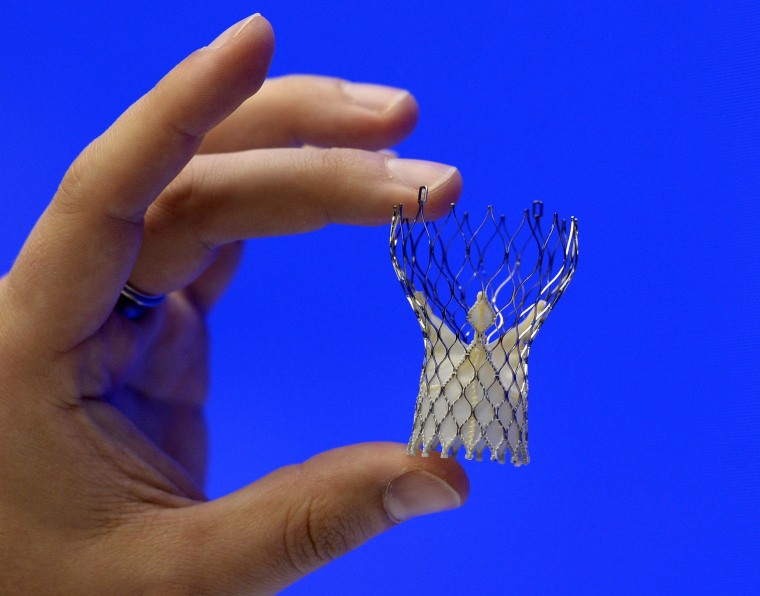 That changed in 2011, when Edwards Lifesciences Inc. won federal approval for an expandable valve that could fit in a catheter into a leg artery, guided to the heart and placed inside the old valve. Studies showed survival was comparable to or a little better with it than with surgery, but strokes were more common after the catheter approach, making some leery of it.
Earlier this year, a rival device — Medtronic Inc.'s CoreValve — was approved for treating people at too high risk to have surgery. The new study tested it in nearly 800 people less sick — eligible for the operation but still with elevated risks.
One year after treatment, 19 percent of the surgery patients but only 14 percent of those given a CoreValve had died.
"It's a great leap forward" for fixing valves through blood vessels, said Dr. David Kandzari of Piedmont Heart Institute in Atlanta.
The study was paid for by Medtronic, and many study leaders consult for Medtronic, Edwards or other heart device makers. Results also were published online by the New England Journal of Medicine.
— The Associated Press