Baby product manufacturer Graco is recalling almost 5 million strollers to fix a problem that could cause a child's fingertip to be amputated.
A folding hinge on the sides of the strollers can pinch a baby's finger, so the company is asking parents to contact it immediately for a free repair kit that includes hinge covers and will be available beginning next month.
Until then, "caregivers should exercise extreme care when unfolding the stroller to be certain that the hinges are firmly locked before placing a child in the stroller," the company warned in its recall notice. "Caregivers are advised to immediately remove the child from a stroller that begins to fold to keep their fingers from the side hinge area."
Graco received 11 reports of injuries from the strollers, including full and partial fingertip amputations. The recall covers the following Graco and Century-branded stroller models: Aspen, Breeze, Capri, Cirrus, Glider, Kite, LiteRider, Sierra, Solara, Sterling and TravelMate Model Strollers and Travel Systems.
Some 4.7 million have been sold in United States since 2000 at stores including Target, Toys R Us, Walmart and online at Amazon.com. You can contact Graco Children's Products at (800) 345-4109 or online at gracobaby.com.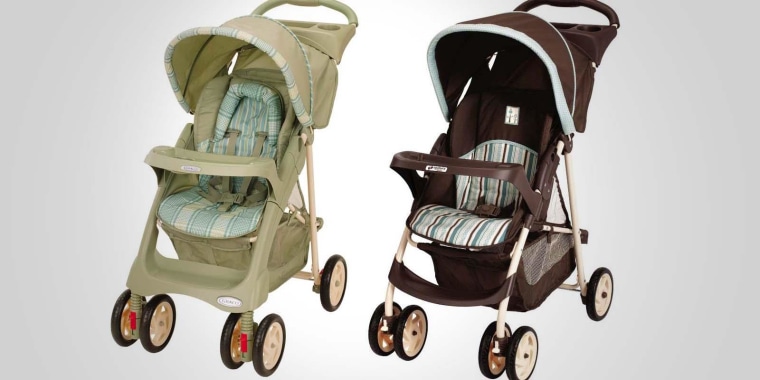 IN-DEPTH
-Agnes Pawlowski