Pregnant women may nearly double their risk of giving birth to a child with autism by inhaling smog spewed by vehicles or smoke stacks, according to a new Harvard study that could help unlock the deepest autism mysteries.
The research, released Thursday, fortifies previous scientific findings that linked air pollution to autism. And it offers fresh insights by showing women in their third trimesters seem most vulnerable if they breathe in elevated levels of tiny airborne particles emitted by power plants, fires and automobiles.
"We found an association that was specific to pregnancy and especially to the third trimester, identifying a window, which might shed a light on processes that are happening that can lead to autism," said Marc Weisskopf, the report's senior author and associate professor of environmental and occupational epidemiology at the Harvard School of Public Health.
The higher the exposure rate, the greater the risk, he found.
Tying those mini toxins to the final trimester may offer a compelling clue, Weisskopf added, because so much neuronal growth occurs during those three months — "a time when brain development could be affected."
The findings appear online in the journal Environmental Health Perspectives.
The Harvard team focused on pregnant women who took part in the Nurses' Health Study II, a group of more than 116,000 female U.S. nurses who agreed to be tracked starting in 1989. Researchers amassed data on where participants lived while pregnant and crosschecked air-pollution readings for those areas as recorded by the U.S. Environmental Protection Agency.
Among those mothers, Weisskopf and his colleagues identified 245 children who were diagnosed with autism spectrum disorder (ASD) during the time period examined.
For Bronx mom Carmen Sanchez, 33, the study only reinforced her suspicion that air pollution played a role in the "mild" autism diagnosis of her son, Jacob, when he was 5.
Now 10, Jacob attends a New York City public school and, according to his mother, struggles to transition from one activity to another and finds it difficult to understand facial cues. He cares about how people view him and wants to be liked.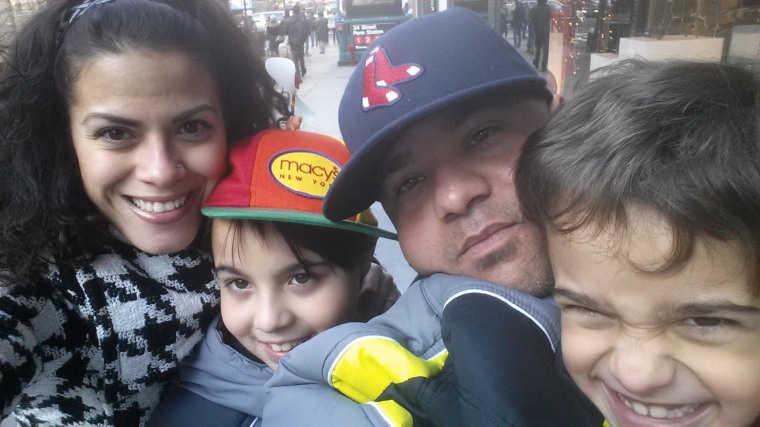 During her pregnancy with Jacob, Sanchez lived in the South Bronx. A building next door to her home emitted large amounts of soot and smoke before it was ultimately demolished.
"We also lived a block away from the Cross Bronx (Expressway), which is one of the largest freeways in the Bronx. We could look right out our window and see the cars. And one of the biggest things that happened in my third trimester was a fire in the apartment adjacent to ours. A lot of that soot was coming into our apartment while they fixed that apartment.
"I always felt like there was something environmental (tied to the diagnosis), whether it be the food or the actual air quality. I've always felt like that," Sanchez. "In some ways, this study gives me peace of mind that we're closer to solving the problem that is autism.
"But in other ways, it gets even more scary. You can avoid eating certain things. But air pollution is such a large problem. How do you avoid living in a certain area?"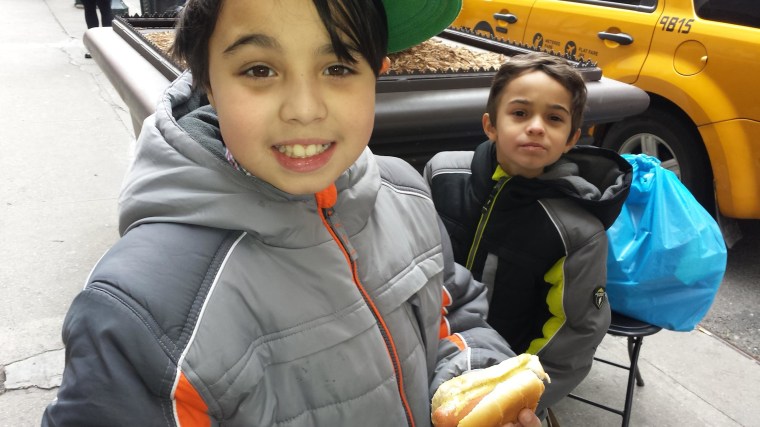 While the Harvard findings are not the first to couple air pollution with autism, the paper is "among the strongest studies to date," said Michael Rosanoff, director for public health research for the advocacy group Autism Speaks.
"Not all mothers exposed to air pollution will have kids with autism," Rosanoff said. "We know autism is complex. We know there is underlying biology in combination with environmental exposure that may have caused their kids' autism. (But) air pollution appears to increase the risk two-fold."
Indeed, another clue uncovered by the Harvard team seems to rest with the infinitesimal size of some of the most hazardous specks of pollution — drifting particles that are 2.5 microns in diameter or smaller. For context, one micron is about the width of one red blood cell.
When inhaled, that "fine particulate matter" from cars, trucks and industrial emissions can penetrate deep into the lungs.
"We're really building a solid base of evidence now that is getting strong for air pollution," Weisskopf said.
"We are getting to the point where the evidence is pointing to a role for the environment in increasing the risk for autism."
Judy Silverman of NBC News contributed to this report.