Cheyenne Cameron knew something was wrong. It wasn't just jitters before the start of her freshman year of high school. She felt dizzy, her heart was racing — she didn't "feel right."
"I felt like a car was sitting on my chest," Cheyenne, 16, told NBC News. "Like a heavy chest pressure, and I was lightheaded. I felt horrible. I was helpless."
The culprit? Hypertension, or high blood pressure — a condition more commonly associated with older folks.
Hypertension among teenagers and children appears to be on the rise. New guidelines released Monday encourage doctors to be on the lookout for signs of the condition in their young patients. The guidelines note that doctors miss the signs far too often — up to 75 percent of the time. (The guidelines were last updated in 2004.)
"We have seen an increase in children's blood pressure over the last decade or so," said Dr. Joshua Samuels, a professor of pediatrics at the McGovern Medical School at UT Health in Houston, Texas. "That's probably related to the obesity epidemic that we're seeing in children, but that doesn't completely explain the increase in blood pressure that we're seeing."
The new guidelines, published in the journal Pediatrics, estimate that 3.5 percent of young people have hypertension — an increase from past estimates of 1 to 2 percent. Hypertension now ranks in the top five chronic diseases for adolescents and children.
Related: Schools Rethink Lunch Policies That Humiliate Kids
The 20-person committee developed new guidelines after reviewing nearly 15,000 articles on the proper diagnosis, evaluation and management of hypertension in kids and teenagers. The guidelines include a renewed focus on routine checks and tests so doctors can spot the potentially dangerous signs before hypertension takes hold.
The Silent Killer
Cheyenne, a perfectly healthy teen before she started experiencing hypertension, played softball and hoped to join the local fire department. She also struggled with maintaining a healthy weight. When she got sick, she worried she'd be sidelined.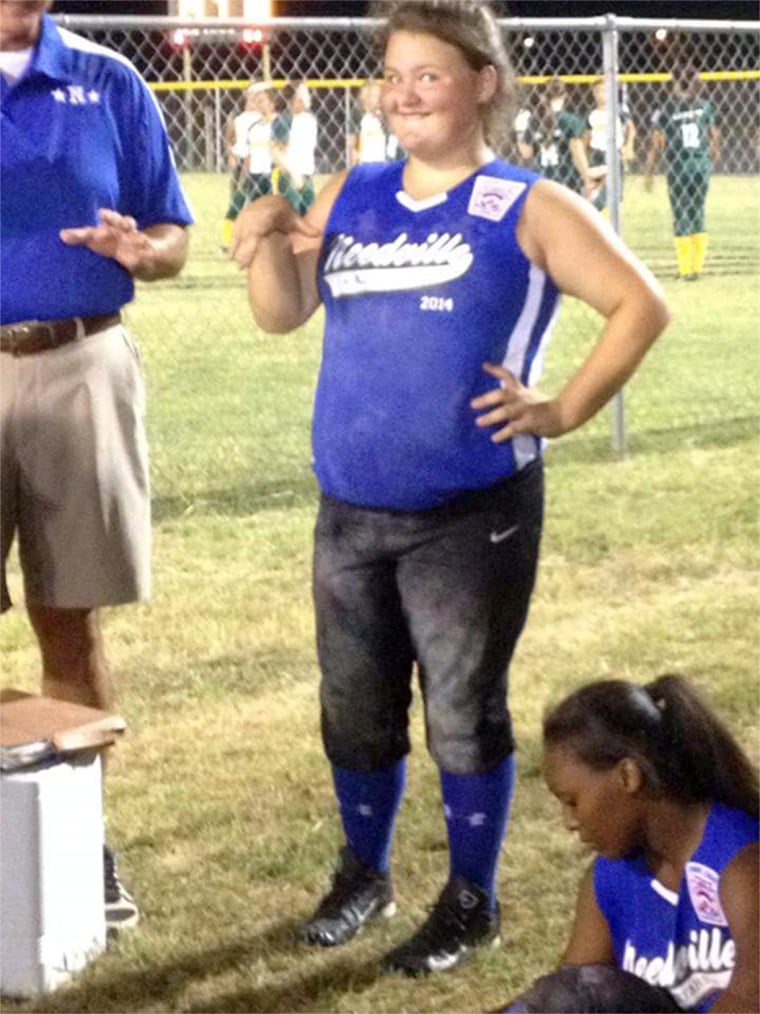 "My illness took a toll on me emotionally and physically," the Damon, Texas, native said. "I felt drained. I was always tired."
She missed her freshman year — 180 days of class.
"It was hard to keep up," she said. "I didn't know what was wrong. I missed my friends and, like, not being able to do what my sister and brother would do.
"My sister was on the softball team, my brother was playing football and baseball, and I was just the bench warmer."
Cheyenne's mom, Katie Cameron, took her to the doctor.
Related: How Parents Can Keep Teens Eating Healthy After Leaving Home
"It did not occur to me that it could be high blood pressure bothering Cheyenne because I just didn't think that could even be possible for a 15-year-old," said Katie Cameron.
That belief is likely shared by many parents: Hypertension is less commonly associated with young kids and adolescents. It is often not accompanied by any visible symptoms.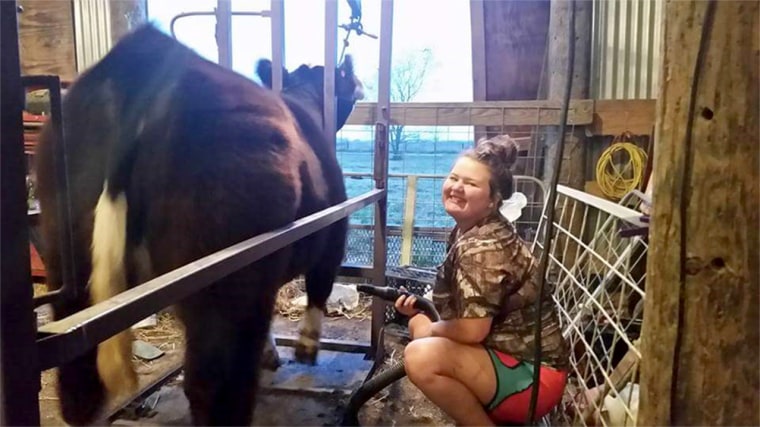 "High blood pressure is a silent killer that takes its toll on the body over time," said NBC News medical correspondent Dr. John Torres. "That means you can't tell if someone has high blood pressure just by looking at them, you need to do an actual blood pressure measurement."
Over time, Torres said, uncontrolled high blood pressure can lead to serious issues in adulthood, including an increased risk of heart problems. "It is especially important to get it under control in children, even at a very young age," he said.
At her heaviest, Cheyenne was 220 pounds. She has since lost 60 pounds by cutting fried foods out of her diet, substituting them with lean meats and vegetables.
"Her symptoms just went away," Cheyenne's mother told NBC News.
At the moment, Cheyenne is not on any medication. But many adolescents who suffer from hypertension might need to be placed on the same blood pressure medications normally used by adults.
Cheyenne is happy that she no longer needs to be on medication, but she recognizes that unhealthy habits might result in her having to take them in the future — so, in that sense, her journey has just begun.
"I feel great. I'm happier, I'm more self-confident," Cheyenne said.