Alex Crotty was just 11 when things started feeling wrong.
It wasn't just a matter of being unhappy. She always felt empty and miserable — never content or connected to other children. For years, she suffered alone, filled with shame. She switched schools, but that didn't help.
"I didn't feel unloved. I just felt numb to the world. Like, I was surrounded by great things, but just I couldn't be happy. And I didn't know why that was," Alex told NBC News.
Finally, at 14, she decided to break her silence. "I can't feel anything," Alex simply told her mother, Heather Olson of New York. "So she just gave me a hug, cradled me in her arms on the bed, and was like, 'Well can you feel me? Can you feel my love?'"
"A hug and kisses was the only thing that came to mind at the spur of the moment, but that was precisely what she needed to start the journey forward," Olson said.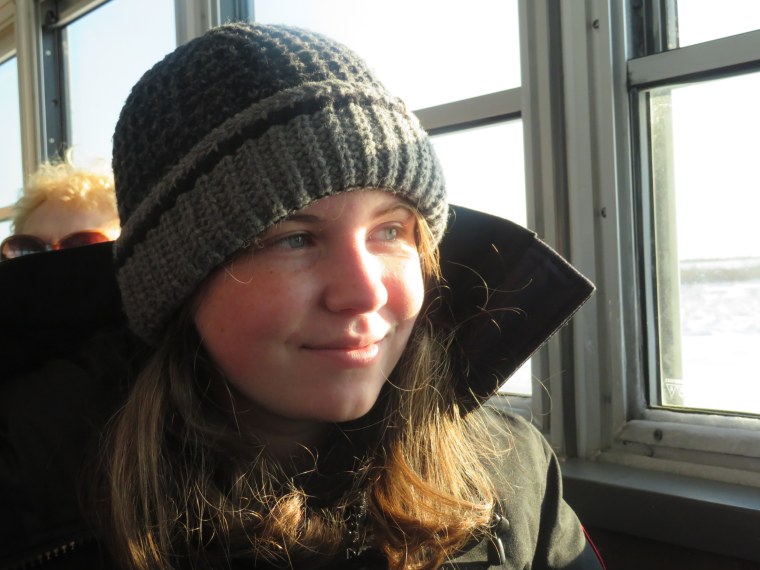 Alex was diagnosed with major depression and anxiety. Now 16, she is in therapy and on medication. She's far from alone.
There is an acute health crisis happening among members of the youngest generation of Americans, with critical implications for the country's future.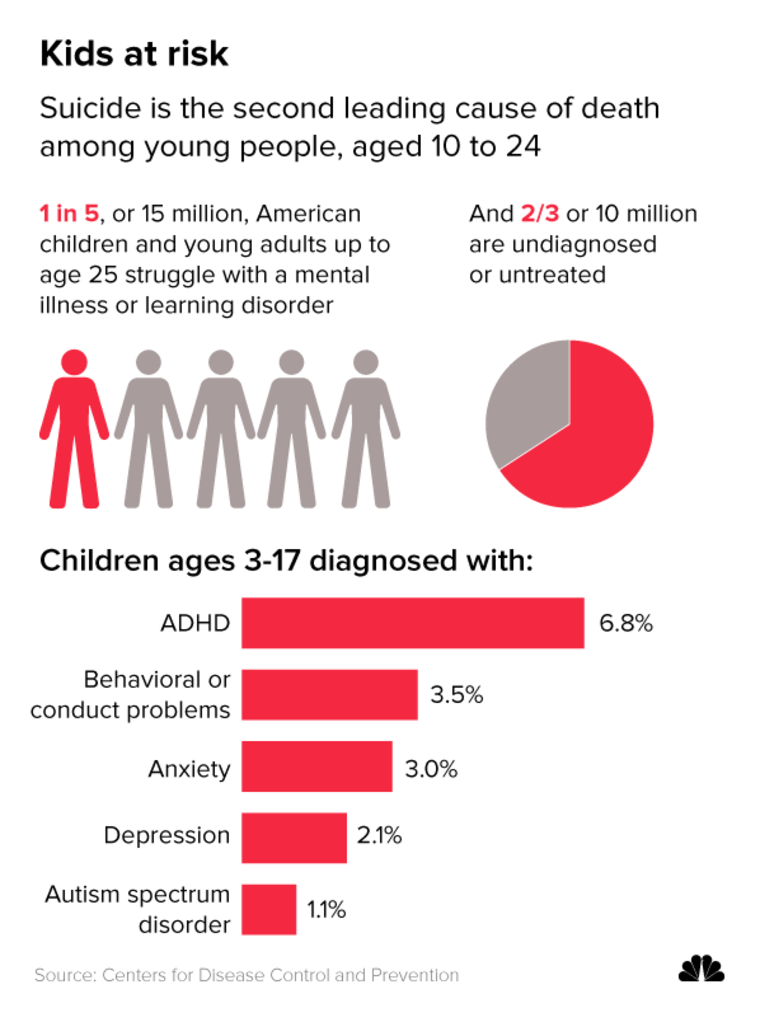 The Centers for Disease Control and Prevention reports that 1 in 5 American children ages 3 through 17 — about 15 million — have a diagnosable mental, emotional or behavioral disorder in a given year.
Only 20 percent of these children are ever diagnosed and receive treatment; 80 percent — about 12 million — aren't receiving treatment.
Recent research indicates that serious depression is worsening in teens, especially girls, and the suicide rate among girls reached a 40-year high in 2015, according to a CDC report released in August.
Related: Anxiety, irritability may be first warning signs of depression in kids
"Child and adolescent mental health disorders are the most common illnesses that children will experience under the age of 18. It's pretty amazing, because the number's so large that I think it's hard to wrap our heads around it," said Dr. Harold Koplewicz, founding president of The Child Mind Institute, a nonprofit children's mental health advocacy group.
Over the next few months, NBC Nightly News will examine the state of American children's mental health, including reports on what has led to this increase — especially in anxiety and depression — treatment obstacles, promising research and innovative programs to help children.
Related: Generation at risk: Children at center of America's opioid crisis
Is your toddler depressed?
Mental health problems may actually start much earlier than previously thought.
A toddler who is crying for hours and angrily stomping his or her feet may not be having a temper tantrum, but showing signs of depression. Research suggests that 1 percent to 2 percent of children 2 to 5 years old have depression, said Dr. Joan Luby, director of the Early Emotional Development program at the Washington University School of Medicine in St. Louis and a pioneer in the study of the condition in preschoolers.
She believes untreated depression in toddlers can lead to more depression later in life.
"Young children are more cognitively sophisticated, more emotionally sophisticated, than we previously understood. They have complex emotions. They're aware of emotions in their environment. They feel emotions like guilt," Luby said. "They have all the prerequisites of what depressive symptoms are."
That may show up as constant sadness and low self-esteem. A child may not want to play with a favorite toy or with friends over a sustained period of time.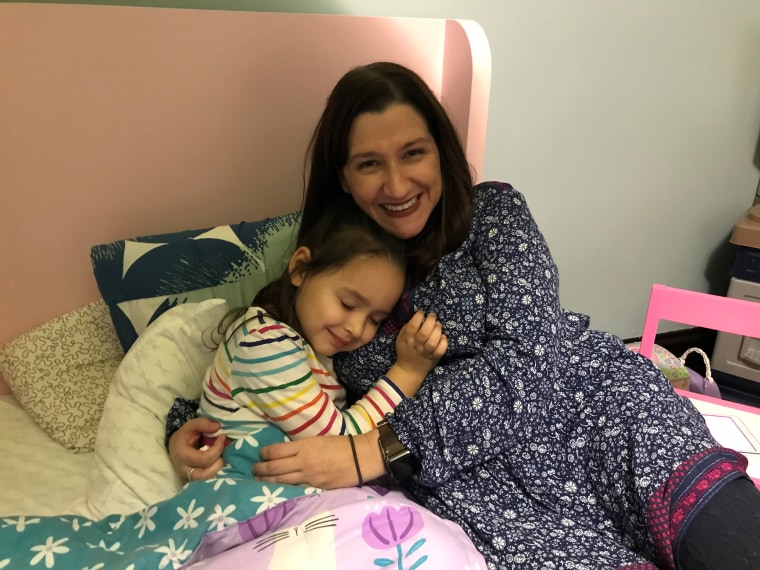 Vickey Harper of St. Louis became worried when her 2-year-old daughter, Myla, began having "scary" tantrums that sometimes lasted almost an hour. The girl would scream, kick and hit her mother in the face.
"My gut was just telling me that something was not right," Harper said. Mental illness runs in the family, but she was surprised when doctors suggested Myla had depression.
The girl is taking part in Luby's research to see whether early intervention can make a difference. Parents are coached on how to play with and respond to their kids — exercises meant to help kids recognize their emotions, like being sad, angry or nervous. The hope is that will help them learn to control those feelings and "change a lifelong trajectory," or prevent episodes of depression later in life, Luby said.
Now, Myla's long tantrums are gone.
"She is not the same kid that walked into those therapy sessions," Harper said. "She can tell me when she's feeling something. She still yells sometimes, but it's on a much smaller scale."
Why adolescents are so vulnerable
Teens are known for their moodiness, and adolescence — a particularly turbulent time of life — is one of the most vulnerable periods to develop anxiety and depression. About 50 percent of cases of mental illness begin by age 14, according to the American Psychiatric Association. A tendency to develop depression and bipolar disorder nearly doubles from age 13 to age 18.
But for teens like Alex Crotty, depression is very different from adolescent angst, Koplewicz said.
"Teenagers have a different kind of depression. They don't seem sad. They seem irritable," he said. "This really has an effect on your concentration, which will affect school. It will affect your desire to continue playing sports. It'll affect your desire of being with your friends."
Related: Suicides in teen girls hit 40-year high
Warning signs also include the duration and the degree of symptoms, he said. Take notice if your teen is experiencing moodiness or irritability for more than two weeks and it's occurring every day, for most of the day, and if you see a change in sleep patterns and a change in desire to work and socialize.
Teenagers also think about suicide more often — and 5,000 young people take their own lives every year in the United States, Koplewicz added.
For years, Alex was too scared to reach out for help because she thought that if she told her parents about her depression, they wouldn't believe her or they would overreact and send her to a "psych ward," she said.
It's why The Child Mind Institute is collecting brain scans from 10,000 children and teens, hoping to identify biological markers of psychiatric illness. The project could improve the diagnosis and treatment of mental disorders.
After medication and therapy, Alex is doing great.
"I am so much stronger after coming out of this," she said, urging other kids to speak up. "If you always feel like something's wrong, talk to somebody. If you feel like you're blaming things on yourself all the time, talk to somebody. Just if things don't feel good, talk to somebody."