When their son Christian got tossed out of kindergarten because of his impulsivity and hyperactivity, Laura and Adolfo Siclari knew they needed to do something.
"That was upsetting, to say the least," Laura said.
Doctors diagnosed Christian with attention deficit hyperactivity disorder, or ADHD.
The Siclaris weren't sure how to proceed. Wanting to avoid medicating their son, they signed on for a behavioral therapy program that taught them to make a fuss over Christian's good behaviors rather than focusing on the bad ones. The Siclaris were cautioned that their son might also need low doses of some ADHD medication, but that behavioral therapy could help him even as he grew up.
As it turns out, the path chosen by the Siclari family may be the best strategy for any child diagnosed with ADHD, a new study suggests.
Researchers at Florida International University found that kids with ADHD fared much better in their development when their first treatment is behavioral therapy rather than starting immediately on medication.
The study published by the Journal of Clinical Child & Adolescent Psychology found that drugs were most effective when added as a second-line treatment for children who needed it — and often at doses that were lower than normally prescribed.
The findings, "suggest a reconsideration of the current practice of relying on medication as first-line and typically sole treatment for many ADHD children," the researchers wrote.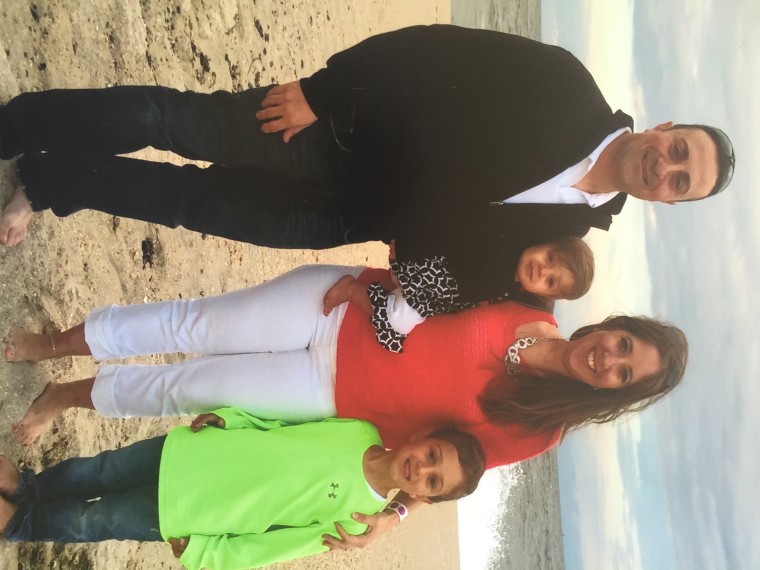 The study may change the advice pediatricians give to parents of ADHD children.
"Until [now] we didn't have evidence-based studies," said Christina Di Bartolo, a licensed clinical social worker and clinical assistant professor in the Department of Child and Adolescent Psychiatry at the Child Study Center at NYU Langone Medical Center. "We went on individual preferences. This study gives me the evidence to say behavioral modification should be your first stop."
The findings could be important to many of the 6.4 million children, ages 4-17, diagnosed with ADHD in the U.S. Currently, only half of preschoolers, ages 4-5 years, with ADHD received behavior therapy, according to the Centers for Disease Control and Prevention. And the numbers of children diagnosed with ADHD continue to rise.
Behavior training programs may cost up to $2,000 for a full program — and requires more family involvement than medication, according to the National Center for Health Research. But the benefits of helping children learn to control their behavior without medication are significant. Therapy can help them avoid the possibly severe side effects of ADHD stimulant drugs, such as sleep and appetite problems, delayed growth and moodiness.
Related:Kids With ADHD Getting the Wrong Drugs
The program the Siclaris signed up for broke the cycle of negative reinforcement and allowed Christian's parents to focus on what he was doing right.
The program designed for pre- and elementary school children focuses on praising children for politeness and following directions.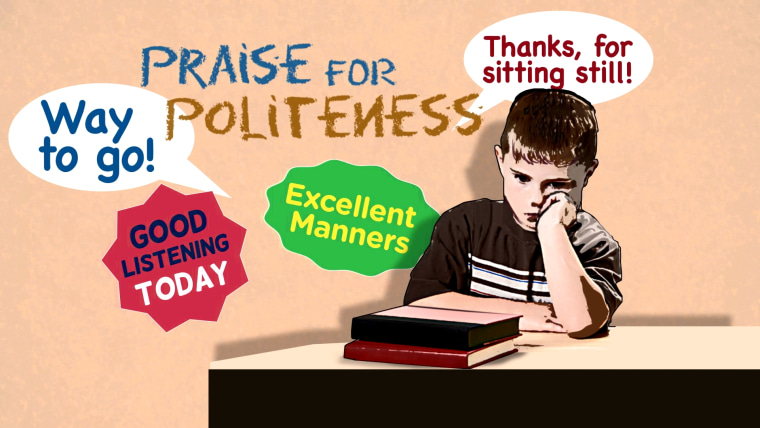 For example, "if I were to say, 'Christian, go brush your teeth,' and then he actually goes the first time, I'll say 'wow Christian, I'm so happy to see you following directions,'" Laura Siclari told NBC News.
It took some time for the family to adjust.
"It's difficult," Laura Siclari said. "Your knee jerk reaction is to send them to their room for something. But the idea is to keep everything positive."
Related: Could School Testing Be Driving ADHD?
The Siclaris found themselves praising Christian, now 6, upwards of 30 times a day. And eventually he learned to seek those positive responses, Laura said.
It wasn't just about praising positive behaviors. Christian also got rewarded with some TV viewing or iPad time, when he accumulated enough points for good behavior.
'Quietly doing his own thing'
Even though the therapy improved Christian's behavior and he was able to start school again, his academics were still suffering. The Siclaris realized they needed to add some medication, despite their concerns about side effects.
Christian started taking a new time-release ADHD drug.
"It's been the perfect combination," Laura said. "He's still himself, but it just takes away the rough edges. It helps him focus in class, to not exhibit the hyperactivity, the impulsive behaviors. So it's what he needs in school."
The Siclaris can see the progress themselves at home. Every once in a while the couple realizes they haven't heard from their son in a while.
"And he's just sitting down quietly doing his own thing," Adolfo said with a laugh. "We're not used to that. Not at all. It's normally something banging, something breaking, falling."
NBC News contributor Linda Carroll contributed to this report