Julia Levine asked a seemingly impertinent question while learning to shoot rifles in Vermont last fall: Were the bullets made of lead?
Levine, 30, of Stowe, was starting a family and her companion at the all-female retreat, "Doe Camp," was pregnant. High exposure to lead can put a woman at risk for miscarriage or birth defects.
"At first, he was very dismissive when I asked him his opinion on lead," she said of the instructor. "He was one of those down-home Vermonters who have been shooting with lead from the beginning of time. But that's not what the science says."
Lead poisoning, which can cause serious neurological problems and even death, is most often associated with peeling paint chips in old houses, not recreational shooting. But with more women and youth joining the 40 million Americans who enjoy gun sports, experts say the use of lead ammunition can pose deadly risks.
"Unfortunately, a lot of operators are unaware that overexposure to lead is a real issue."
In 2010, 20 children and teens at a Vancouver, Washington, indoor shooting club tested positive for lead poisoning, according to a recent year-long investigation by The Seattle Times. A study in Alaska revealed that the single largest source of lead exposure in children aged 6 to 17 was firing ranges.
Lead dust can enter the body in two ways, inhalation and ingestion. Unsafe exposure can cause nausea and fatigue, organ damage and mental impairment.
Children are the most vulnerable to the effects of lead because their brains are still developing, according to the Centers for Disease Control and Prevention. Negative health effects can be lifelong.
Yet many firing ranges host birthday parties and other events where youngsters can ingest lead after touching contaminated surfaces.
"I am familiar with at least one case where children were allowed to play in the earth backstop with their Tonka trucks while the range was closed," said Jack J. Giordano, a shooting range safety and health specialist based in Scottsdale, Arizona.
"Unfortunately, a lot of operators are unaware that overexposure to lead is a real issue," he told NBC News.
When a gun is fired, the base of a lead bullet can become airborne as microscopic particulate. The bullet fragments further when it hits a target or backstop. That entire area can be contaminated.
"Police officers bring their kids to the shooting range to practice pitch for the baseball team and set up a ball catching net on the pistol range," said Giordano.
"When handling ammunition," he said, "parents need to be aware kids shouldn't be eating or putting things in their mouth or drinking or eating on the range itself."
Federal regulations require operators to keep the range properly maintained; workers must be trained and provided with protective equipment.
"Parents need to be aware kids shouldn't be eating or putting things in their mouth or drinking or eating on the range itself."
The dangers of lead poisoning are most acute at poorly ventilated indoor ranges.
According to the CDC, thousands of Americans are exposed to lead at the nation's 16,000 to 18,000 indoor firing ranges, despite health outreach efforts.
A recent CDC report found that between 2002 and 2012, a total of 2,056 Americans in "police protection" and 2,673 likely involved in "target shooting" had elevated blood lead levels.
The CDC blamed indoor ranges for failing to monitor for personal exposure and "dry sweeping" lead-containing dust.
Workers are at greatest risk for chronic lead exposure when the ranges are not properly ventilated or cleaned. One Kentucky firearms instructor told the Seattle Times she had such dangerous levels of lead in her blood that she was not allowed to breast-feed her newborn.
No levels of lead are safe for children, according to the CDC. In adults, 10 micrograms per deciliter of lead in the blood is considered elevated and potentially harmful. At 25 micrograms, serious health problems can occur; at 100, there can be severe brain and kidney damage.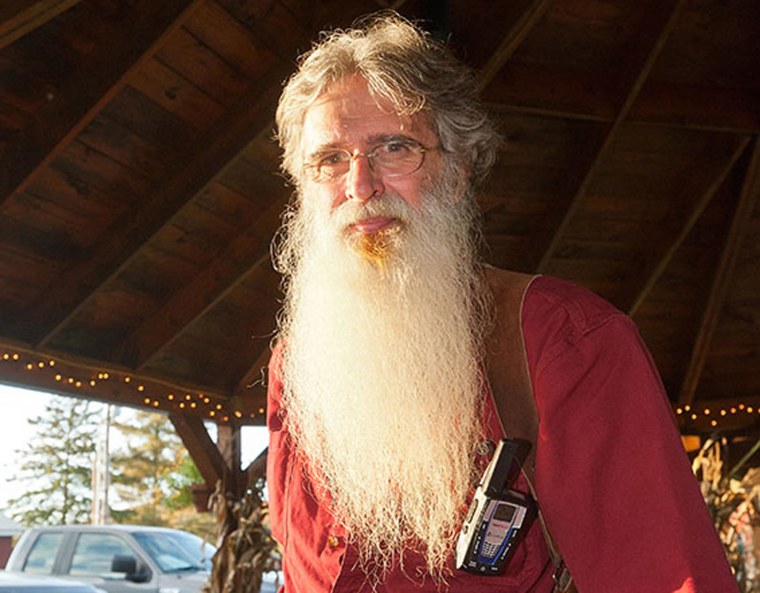 That's what worried Julia Levine at the shooting range in Vermont, but both she and her pregnant friend went on to have healthy babies.
Levine said that despite her initial concerns, the shooting experience was positive. "There is definitely a feeling of power and accomplishment in it," she said.
Her instructor, NRA-certified Larry Hamel, said that he switched to copper-jacketed bullets, which encapsulate the lead.
Hamel, president of the Lamoille Valley Fish & Game Club, said he also monitored carefully where the two women stood on the range.
"Why take a chance? We err on the side of caution," he told NBC News. "We have learned a lot about lead in the past couple of years. We pay attention and take it to heart. Lead sickens people."