The day before her daughter died, Deanna Slifka felt her move, with kicks just as strong as any during the perfectly normal pregnancy with her second child.
But by the time the Ohio mother delivered Sophia on May 29, 2012, during a planned cesarean section, the baby's heart had stopped, inexplicably — and doctors couldn't start it again.
The 8-pound, 11-ounce girl was stillborn, raising all of the anguished questions that the unexpected death of a baby can bring. So when the call came asking if Slifka and her husband, Joseph, would consider donating Sophia's tissue or organs, the stunned parents didn't know what to say.
So they said yes.
"Obviously, it was the worst moment of my life," said Slifka, 28, of Youngstown, Ohio. "But I knew there had to be more to her life than 39 weeks inside of me. She held not just the potential to save another baby, but to save another parent as well."
With that decision, the Slifkas became part of a small but growing group of parents who agree to neonatal donation, a little-known practice that retrieves organs and tissues from babies who die during birth or shortly after for use in transplants and research.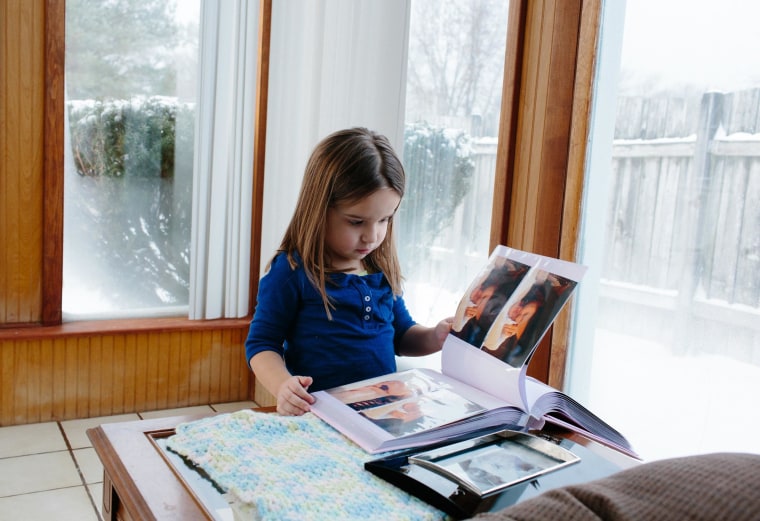 It's a rare procedure, of course — so rare that some parents who've asked about donating organs say they have been told it's impossible. Between 2008 and 2013, just 21 organ donors in the U.S. were a week old or less, according to the United Network for Organ Sharing.
But some transplant experts are urging much wider use. They say such infants have the potential to ease a serious shortage of donor organs that leaves 18 people to die each day on U.S. waiting lists. Cells obtained from infants and young children are rare, but researchers say they may hold the key to understanding the start of diseases such as diabetes.
About 8 percent of babies who die in the neonatal intensive care units, or NICUs, may be suitable candidates for donation, according to a 2011 Harvard study that looked at donation after cardiac death.
Over two years, that translated to 14 livers, 18 kidneys and 10 hearts, enough to make a dent in the UNOS list of 107 children 12 months and younger actively waiting for organs.
"A neonatal heart isn't going to help an adult, but it may help another neonate," said Dr. Richard Parad, a co-author of the study published in the Journal of Pediatrics.
Just as compelling, neonatal donation can help grieving parents cope with their loss, giving them a sense of purpose amid wrenching tragedy, he said.
"We were motivated to do this project because of the experiences we had with parents who said, 'Can't something good come out of this terrible situation?'" said Parad, noting that previous research found that in 75 percent of such cases, parents initiate conversations about donation.
The Slifkas said their experience was helped by Lifebanc, the Ohio organ procurement organization, or OPO, that arranged for them to donate Sophia's heart valves, which went to two babies who needed replacements.
"We spoke to a woman who was amazing and gentle and compassionate," Deanna Slifka recalled. "It has been the No. 1 thing besides our faith that has helped us get through this."
But other parents said they have had to fight to donate their babies' organs, either because doctors and other professionals aren't aware it's possible, or because traumatized families are discouraged from pursuing it.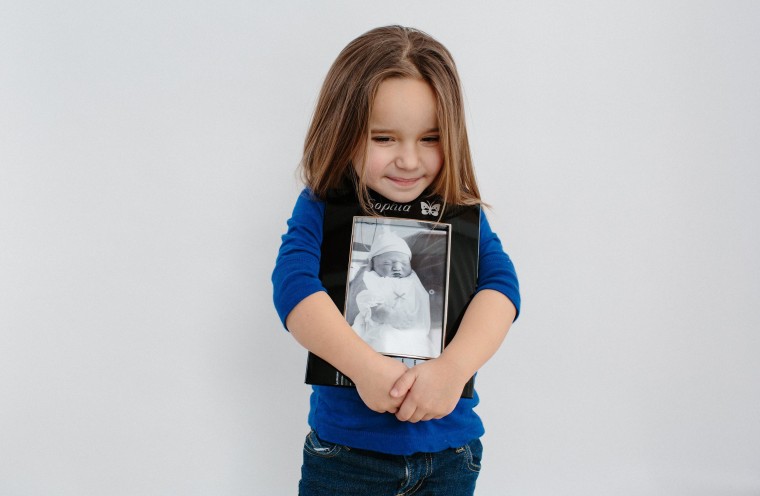 Bethany and Eric Conkel of Dayton, Ohio, were devastated in 2012 when prenatal tests found that their first baby, a boy, had anencephaly, a severe birth defect in which babies don't develop part of their brain or skull.
After the diagnosis 11 weeks into the pregnancy, the couple decided to carry the baby to full term — and to donate his organs and tissues, if possible. Eric Conkel, 28, was an undergraduate science student working in a cadaver lab, so the notion of donated bodies was familiar to him.
But it took until two days before their son, Amalya Nathaniel, was born to find a program that would agree to accept his tissues.
"Many parents are just told there's simply no way to donate," said Bethany Conkel, 27. "Most families are told it is unethical or illegal."
It's neither, experts told NBC News. But there can be barriers to neonatal donation. Many newborns die of disease, defect or trauma, damaging organs and tissues. Others are without oxygen too long. The biggest problem is that many hospitals and donors don't consider infants as organ donors when they could, said Parad.
"I can't think of a reason it can't be done," he said. "The data suggest that it's worthwhile and technically possible."
Amalya Conkel was delivered by cesarean section on Sept. 10, 2012. He lived 1 hour and 20 minutes. "He never cried or moved or made any sound. He did open his eyes," his mother said.
After his death, with the help of the International Institute for the Advancement of Medicine, an organ and tissue agency, the Conkels were able to donate Amalya's liver and pancreas and his body for research. His tissues have been used in life-saving therapies for babies with type 1 diabetes, she said.
"We are beyond thrilled and blessed," Bethany Conkel said. "I think it brought a lot of healing."
That's an emotion shared by Sarah Gray, a Washington, D.C., mother who became pregnant with twin boys, Thomas and Callum, in 2009, but learned early on that Thomas had anencephaly. She carried both boys to term; Thomas died at home five days after his birth.
She and her husband, Ross, donated their son's eyes to the Schepens Eye Research Institute in Boston, his liver cells to Cytonet LLC in Durham, N.C., and his cord blood to the Duke Center for Human Genetics, also in Durham. They tell themselves that they have the right to say their son went to Harvard; when it comes to sports, they root for Duke.
"It made me feel like my son's death has a meaning," said Gray, 40, whose surviving twin is almost 4. "It makes a huge difference. It's something we'll be proud of for the rest of our lives."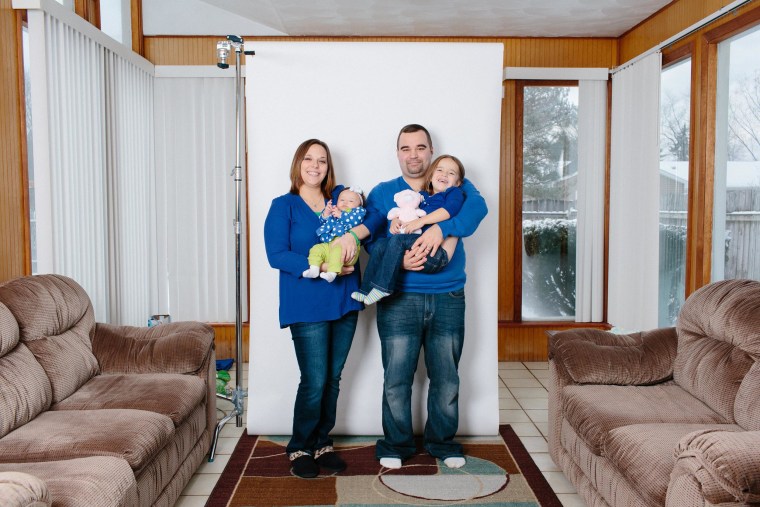 Now, all three families devote energy to helping other parents understand that neonatal donation is possible. Gray is the marketing director for the American Association of Tissue Banks. Bethany Conkel has started a website, Purposeful Gift, that provides information and direction about organ donation for professionals — and for expectant parents who have learned their babies will die.
She also works with the IIAM's new neonatal donation program, which launched last summer and has helped a dozen families so far, according to Gina Dunne Smith, the group's general manager. And Conkel is pregnant with a second child, a girl, Hazel, who is due in May. "She's perfect," Conkel said.
Deanna Slifka, a graduate student studying to be a counselor, juggles care of her first child, Isabella, now 3, with that of a new baby, Eliana, now 5 months old. She's terrified of public speaking, but she delivers group talks frequently now, working with the local OPO to make sure that other parents of stillborn and neonatal babies know that organ donation is an option.
It's her way of remembering and honoring Sophia, she said.
"This is how I get to parent her. I get to be her mom by sharing her story," Slifka said. "She was never able to take a breath on this earth, but she lives on through this."