Kathy Haugen watched from the sidelines as her 15-year-old son Taylor, a wide receiver on his Florida high school football team, collapsed after a hard hit. She knew instantly that it was bad. She couldn't have imagined it was deadly.
"He was thrown a pass over his head and jumped up to catch the ball and was tackled from the front and back simultaneously," said Haugen, 48, of Niceville. "He went down with the ball."
"When he got up to go back into the huddle, he staggered quite a bit, so they called him off the field," she said. "It was very obvious something was fiercely wrong."
"It was very obvious something was fiercely wrong."
Taylor or "T," Kathy and Brian Haugen's only child, lost consciousness in the ambulance and died a day later on Aug. 30, 2008. His liver had been crushed.
"Brian and I really wanted to quit and die along with him," said Taylor's mother. "But T's motto was 'never give up,' and we both felt he would be ashamed of us if we didn't continue on."
So in 2011, the Haugens founded the Taylor Haugen Foundation YESS Program (Youth Equipment for Sports Safety), to provide education and protective equipment to middle and high school athletes. They say their nonprofit is the only one nationwide to address abdominal injuries.
With football season gearing up nationally, there has been plenty of attention on the danger of concussions at all levels of the sport. But medical experts say the organs most vulnerable to football injuries are the spleen, liver and kidney.
The Haugens didn't know it at the time, but several other of his teammates were wearing a protective shirt — gear worn by professional football players that they never knew existed.
"The day before the game that took Taylor's life, there was a presentation at the high school, but that information was not readily handed out to parents," said Kathy Haugen. "We would have bought one in a heartbeat."
An estimated 30 million children and teens play organized sports in the United States, according to the Centers for Disease Control and Prevention. According to Safe Kids Worldwide, 1.24 million children were seen in emergency departments in 2013 with sports-related injuries.
Among children ages 19 and under, 13- to 15-year-olds like Taylor made up the largest number of injuries: 37 percent.
Football accounts for the most injuries, at a rate of .81 injuries per 100,000 athletes, according to 2011 statistics from the National Center for Catastrophic Sport Injury Research. At least 39 high school football players have died from injuries sustained while playing since 2000.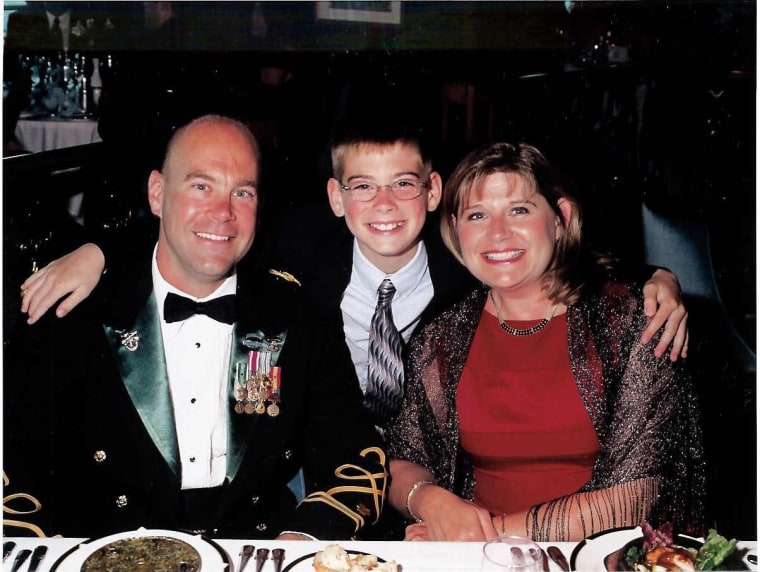 Young athletes are at greater risk for organ injuries than adults, who have more muscle and stronger bones, according to the Haugens. While the recent sports safety focus has been on concussions and head injuries, they say it's time to look at potentially fatal abdominal injuries, like the one that took Taylor's life.
"I couldn't bear the thought of this happening again to another kid," said Kathy Haugen.
As a result, for the last three years, YESS has donated protectors to 1,500 athletes in 15 secondary schools, and the foundation hopes to double that number in 2014 with the help of donations. Just this week, they fully equipped athletes in four more high schools in their Florida Panhandle region.
The Haugens have partnered with EvoShield, one of several companies that produce protection gear for all sports, not just football. Typically, the protective rib shirts cost about $90 each, but YESS donates them to athletes.
"I couldn't bear the thought of this happening again to another kid."
YESS has also funded an epidemiology study at the University of West Florida to collect data on how often protective gear is used and how it can reduce accidents.
"We now have national ... concussion data, but we just don't have the same type of information around the torso area," said John Todorovich, chair of its health, leisure and exercise science department.
"Skilled players, the quarterbacks are starting to wear real rib protectors, but very few at that age level," Todorovich, who coaches his son's team, told NBC News.
"I travel with youth who are 11 and 12 from Miami to Maryland," he said. "I see kids who are hit hard."
Taylor's preventable death nearly destroyed his parents.
"Kathy I were just concentrating on breathing because of the grief," said Brian Haugen, 48, and a financial adviser.
He was on active duty as a National Guardsman responding to a hurricane in the Gulf when he ignored the first call that came in to say his son was injured.
"I was convinced he had caught a touchdown pass," he told NBC News. "It was not the news I was expecting to hear."
Haugen said 1,800 people turned up for Taylor's funeral and shortly after that, the teen's friends approached the family.
"The kids had started raising funds and wanted to know where to send the money," he said. "Heck, that was one of the things that got me out of bed. That's what I do for a living. So we decided to run with it."
Brian Haugen said they also want to keep Taylor's legacy alive by inspiring other children to be like him.
"T was born with a football in his hands," he said. "His hand-eye coordination took time to develop, but he worked at it 24 hours a day. He got to practice early and stayed until there was no one there to throw a ball."
The "downside" of the foundation work, he said, is to learn about other tragedies.
"In some way that is haunting, but it gives us a purpose in life," said Haugen. "It's what we have to do."