It took Briana Scurry four years to recover from the concussion that ended her career in 2010.
Now a full-time advocate for soccer and soccer safety, she was delighted to hear that the U.S. Soccer Federation on Monday agreed to ban heading the ball for kids under 10 and to forbid heading during practice for kids 11 to 13 in the leagues it oversees.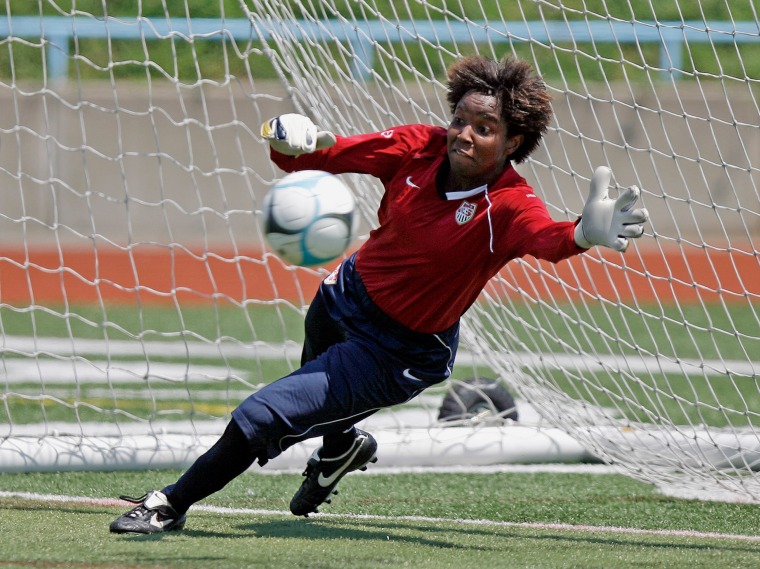 "I think today's decision is monumentally important," said Scurry, who was forced to retire from the Washington Freedom, a now-disbanded professional team, after her accident.
"They were in denial for a time," she said of the federation.
But, as Scurry and other experts are quick to point out, the decision is just a start. Heading the ball only accounts for a portion of the concussions suffered by players, who are often kicked, slammed to the ground, and whiplashed in the fast-moving game.
The Soccer Federation's decision was forced by an ongoing class-action lawsuit filed by a group of parents and young players against it and a variety of other soccer organizations, including FIFA and the American Youth Soccer Organization, saying the groups had been negligent in watching for and treating head injuries.
"It felt like someone was hammering a nail into my head."
The complaint said that 46,200 U.S. high school soccer players suffered concussions in 2010 — more than players in baseball, basketball, softball and wrestling combined. A federal judge dismissed the suits in July but said the groups could try again against U.S.-based organizations.
"This is truly just a first step in the process," Scurry told NBC News. "The one thing that it really does — it makes people aware that concussions are a serious issue in soccer and that U.S. Soccer needed to get serious about handling it."
Scurry, the starting goalkeeper for the U.S. women's national soccer team, helped win two Olympic gold medals before going professional in 2001. It was during a game against Philadelphia in 2010 that her life took a new and painful turn.
"I was in the goal. I came out for a low ball on the left," she recounted.
"I bent over to pick it up and the forward from Philadelphia tried to stick her toe in there and kick it away from me," she said. "Unfortunately, she crashed into the side of my head and we both fell over. That hit literally changed my life and ended my career."
Scurry did not realize she had a concussion until she felt nauseated and lost her balance. Her career was definitely over — but it was the headaches that cost her any kind of normal life.
"It felt like someone was hammering a nail into my head," she said.
"I was having headaches from behind my left ear up all the way over my head to the back of my head," she added.
Mornings were just bearable, Scurry said, but then the pain would spread until — by mid-afternoon — it would "feel like my head was in a vice."
"By the late afternoon I was unable to function," she said. "When you have head pain like that, you can't even think about anything else. You can't ignore it."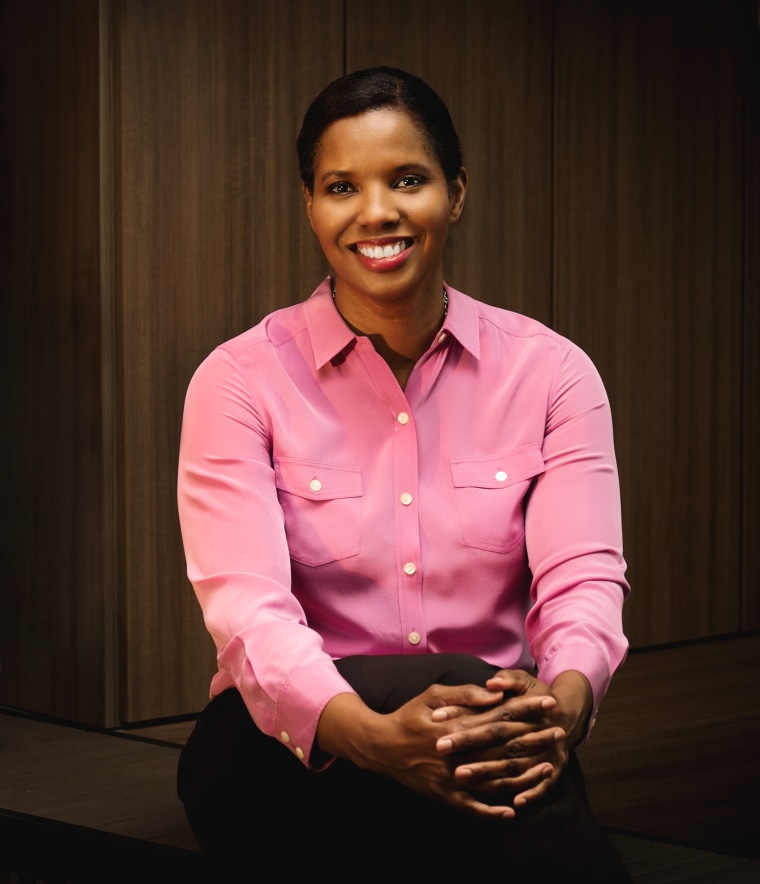 "It makes people aware that concussions are a serious issue in soccer."
The nerves were permanently damaged. Scurry had what's called post-concussive syndrome. It took surgical removal of her occipital nerves in 2013 to eliminate the pain.
"As soon as I woke up, I started crying because I knew it was different," Scurry said.
Recovery wasn't immediate, and Scurry, now 44, knew she'd never return to professional sports. Determined to keep in shape, she ran through Rock Creek Park near her home in Washington, D.C., almost every day, five miles or more each way — at a slow, smooth pace to keep from joggling her head — in heat, rain and freezing cold.
"My new mission is to provide a new face and voice to those who have and may suffer the long and difficult recovery of a devastating concussion," Scurry said in testimony to a House subcommittee on commerce last year.
What she would like to see is the mandatory use of headgear in soccer.
"What headgear helps with is the severity of impact, whether it's your head or a knee or the ground or a fist," she said. "If you know soccer history, you would know that shin guards used to be voluntary."
In 2014, a team at the University of Washington published a study that found that 13 percent of female soccer players aged 11 to 14 from the region suffered at least one concussion during the season. They found that heading the ball accounted for 30 percent of the concussions.
"Concussion rates in young female soccer players are greater than those reported in older age groups, and most of those concussed report playing with symptoms," they wrote in their report, published in the Archives of Pediatrics.
Scurry understands that not all players or their parents will sign on for headgear right away.
But all it takes is seeing one injury in a child to change that thinking, she added.
"When I talk to kids and parents, I see the look on their faces," she said, "and I know that pain."