Young children who live openly as transgender and who have supportive families seem no more anxious or depressed than other children, researchers report.
The secret seems to be support and acceptance, the researchers report in the journal Pediatrics. The findings are reassuring after a series of reports that indicated transgender individuals in the United States often had high rates of anxiety, depression, and suicide.
"The thinking has always been that kids who are not acting gender-stereotypically are basically destined to have mental health problems," said Kristina Olson of the University of Washington, who led the study.
"In our study, that's not the case."
"The thinking has always been that kids who are not acting gender-stereotypically are basically destined to have mental health problems."
Olson's team studied 73 kids aged 3 to 12. Their parents were asked whether their children had experienced symptoms of depression or anxiety during the past week.
They found the transgender kids averaged an anxiety score of 50.1 on a National Institutes of Health scale -- almost the same as the national norm of 50.
"I think the experience of transgender children is quite unique," said Olson. "They believe themselves to be in a gender group that others, at least initially, do not believe them to be in. I'm interested in the psychology and implications of this experience."
High school junior Evie Priestman says the acceptance of his Northern Virginia community helped him make the transition.
"I have always had a supportive family and felt accepted," said Priestman. "I was raised in Northern Virginia where the schools I go to are very open and teach you to be yourself. I was never concerned because I came from a very diverse area."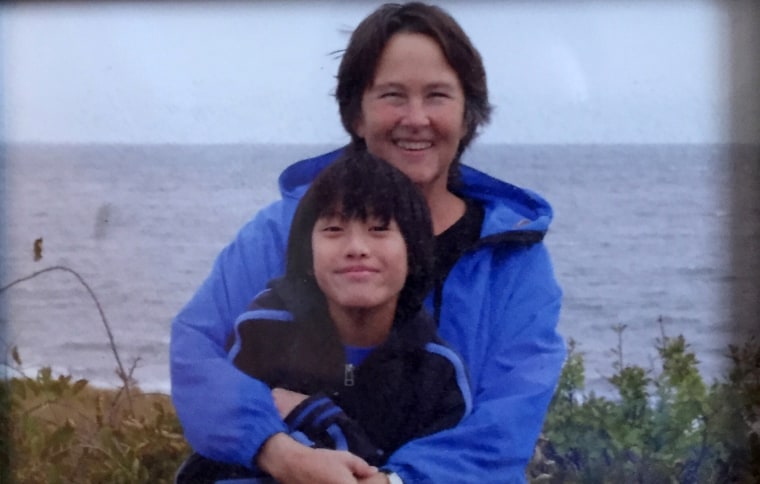 In the beginning, Evie's mother Sarah was raising a daughter but by the age of 5 Evie only wanted crewcut hairstyles and boy's clothing. By middle school, Evie made the decision to be open about his social transitioning experience after attending a summer sleepaway camp.
"We arranged with the camp that Evie would be a boy, stay in the boy's cabin, and shower in the nurses' station," said Sarah, a 61-year-old Arlington, Virginia teacher.
"Everything was fantastic. He loved being a boy and on the very last day he told everybody and they were all supportive. Sometimes people don't realize that being transgender is about identity not about sexual desire."
"Your personality doesn't change. You are still the same person."
There are medical decisions to be made, Evie Priestman said.
"If an individual has not gone through puberty and is wanting to transition, they go on hormone blockers which stop them from producing testosterone or estrogen," he said.
"I met with a team of doctors and what the next steps were. I met with an endocrinologist. I was not allowed to start hormones until I was 16 years old I was put on medication to stop my menstrual cycle and I was on that for about a year and a half or so," he added."My mom and I talked about getting chest surgery to get rid of the breast tissue and March of 2015 I underwent the procedure to remove my breast tissue. Now I am here. Every week I inject myself with testosterone."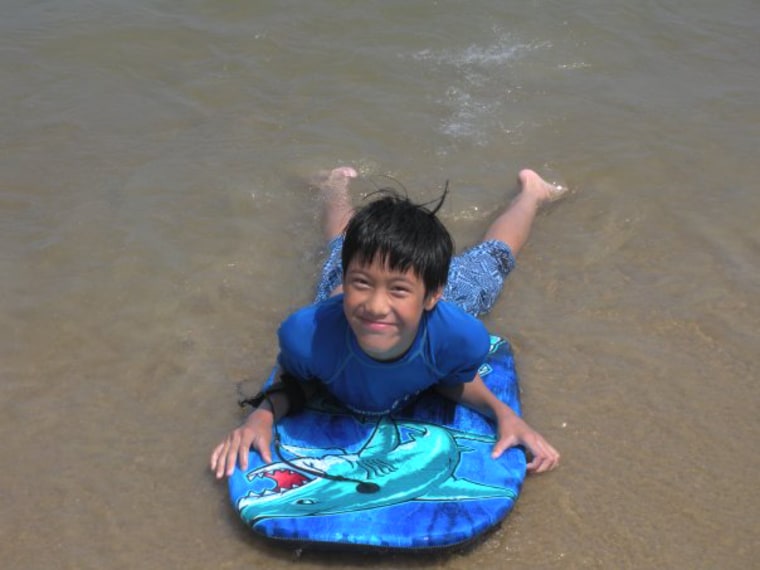 But there's not much more to it than that, he said.
"For me and any other trans individual I feel like the only thing that is changing about yourself is the pronoun and the way I look. Your personality doesn't change. You are still the same person."
Support from the people closest to them is key to helping people transition to their true gender, says Thomas Coughlin, a staff psychotherapist and transgender health advocate at Whitman-Walker Health in Washington, D.C.
"There are some things we can do to support trans kids and trans adults that aren't as scary for folks," Coughlin told NBC News.
"If I use the name someone wants me to use and use the correct pronoun; if I allow them to express themselves through gendered behavior and gendered clothing in a way that feels more comfortable to them, that's going to help them feel better," Coughlin added.
"People have a big fear of irreversible changes and what if this is a mistake? How does this person know this is going on? Allowing them to move through it on their own without ridicule or judgment in those kind of ways in terms of expression."
But there are no hard and fast rules, Coughlin added.
"There is not one way to transition. It is not in a linear path that people take," said Coughlin, who himself transitioned from female gender in 2000. "It's about exploring gender and your comfort. It's really about meeting a person where they are and supporting them in whatever that means to them in terms of gender."
The Priestmans recognize that not everyone will understand their decision and that fear is still common. "I had a pretty great kid to start with, but when he was able to be who he truly was he became stronger," said Sarah. "His peers do not care about the gender thing. Everybody should have the opportunity to live how they want, transgender or not."
The University of Washington team will follow the kids they studied.
"It will be important to follow these children over time, particularly during the transition to adolescence, to understand patterns of mental health and positive adjustment across development for transgender youth who are supported by their families," said Katie McLaughlin, an assistant professor of psychology who co-authored the study.