Turns out, bigger can be badder: Many products claiming to enlarge men's genitals are deceptive and potentially even deadly, according to federal experts and doctors.
The U.S. Food and Drug Administration, seeking to curb what it calls "an emerging trend," has issued 20 public notifications this year concerning 20 "tainted" Internet products with names like Weekend Warrior and O.M.G. that promise male "sexual enhancement."
Yet months after the FDA warnings, some of these supplements are being sold on mainstream retail websites. Some products were removed following calls from NBC News. An executive of one online seller specifically named in an FDA warning said her company wasn't officially notified by the agency until Thursday — one day after NBC News contacted the FDA, and six weeks after the FDA issued its announcement about that company, citing the "tainted" drugs it was selling.
In its parade of alerts, FDA officials warn consumers their labs have discovered the 20 listed products all contain a "hidden drug," typically, sildenafil — the active ingredient in the erectile-dysfunction medication Viagra. In each bulletin, FDA experts urge men to "stop using this product immediately and throw it away."

For men with diabetes, heart disease, high blood pressure or high cholesterol who already take pharmaceutical nitrates to combat those conditions, unknowingly swallowing sildenafil may cause "dangerous" blood pressure drops, the FDA reports.
But a leading urologist says mixing nitrates and any pharmaceutical form of Viagra could actually kill some men.
"The combination, in some cases, could cause a myocardial infarction (heart attack) — or death," said Dr. Drogo K. Montague, director of the Center for Genital Urinary Reconstruction at the Cleveland Clinic.
Yet the online market is swarming with "male enhancement" products that, according to the FDA, hold secret doses of the Viagra ingredient: Full Throttle On Demand, 3 Hard Knights, and SexRx to name three of the 20 brands cited this year by the agency.
During 2013, the FDA — which also dubs the products "deceptive" — issued 33 similar notifications for such brands, preceded by 15 alerts in 2012, and two in 2011.
"We're not talking about men with E.D. who are seeking to have better erections. For the most part, it's men who want to have larger penises," Montague said.
"But these really aren't going to help a man who has normal (sexual) function. They're not going to see any benefit," Montague said. "No patient has ever admitted to me that he's tried it, but people ask me about it and I discourage it.
"The problem is, the FDA doesn't have the degree of regulation over natural, herbal supplements that they really should have," Montague added.
NBC News contacted the FDA's communications staff Wednesday, seeking further comment on the alerts. As of Friday, the agency had not responded to that interview request.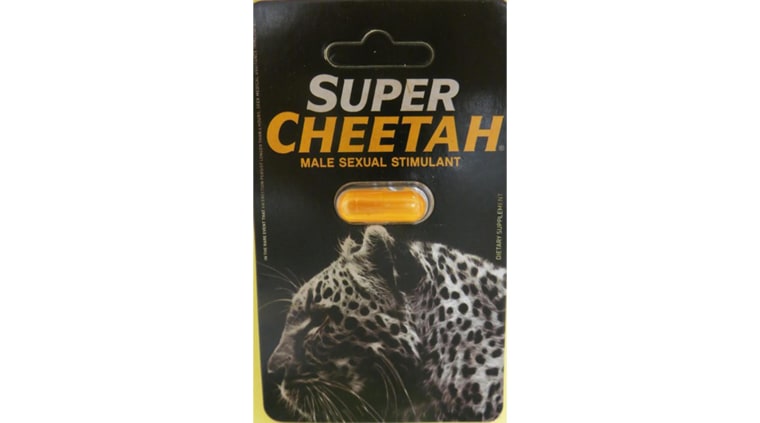 In an offshoot to the FDA crackdown on "male enhancement" pills, an FDA advisory panel concluded Sept. 17 that testosterone replacement therapies should be reserved for men with specific medical conditions that impair testicle function. Prescriptions for "Low T" — as low testosterone is typically described in TV commercials — have surged in recent years as middle-aged men seek to stall the natural effects of aging.
Meantime, an ample number of male consumers just want to get bigger down there, propping up the "enhancement" market for FDA-targeted products like S.W.A.G. and Miraculous Evil Root.
The question now: Is the blitz of FDA notifications working to rid the market of potentially dangerous products?
Among the 20 "male enhancement" brands called out this year by the FDA, 18 remained available at an array of domestic and international websites this week, based on research by NBC News.
That included Tiger King, which drew an FDA notification on Jan. 28. As of Wednesday, Sears.com still offered Tiger King — 10 tablets that, according to the box "last for up to 120 hours," at a price of $14.99.
Asked why Tiger King remained listed at Sears.com 10 months after the federal warning, Brian Hanover, a spokesman for Sears Holdings, wrote in an email Thursday to NBC News: "The supplement you inquired about was being offered for sale by a third-party on Sears Marketplace and is being removed from our website as it violates our Marketplace terms … If a problem occurs, we take appropriate action."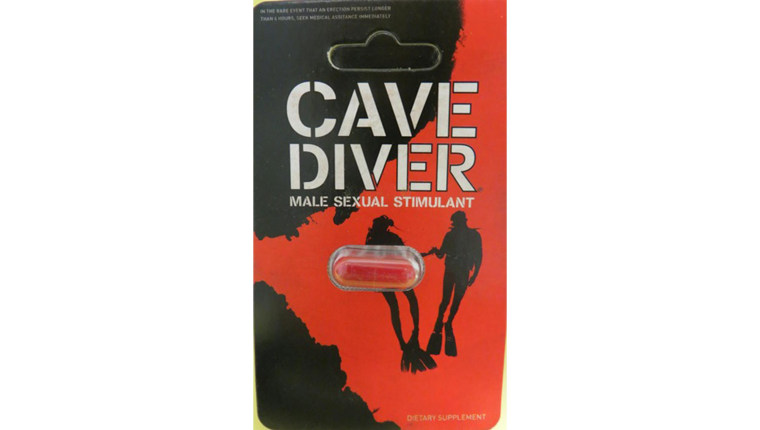 In some of its public notifications, the FDA has not been shy about naming websites that sell the "enhancement" products in question. In one case, that tactic has involved some odd twists.
CalCompNutrition.com describes itself as a "small, family owned company that has a passion for health and nutrition." Based near Pittsburgh, the website was named twice by the FDA on Aug. 11 for selling two of the "tainted" products: Arize and Herbal Vigor Quick Fix.
Contacted Thursday by NBC News, Cathy Baranowsky, vice president of CalCompNutrition.com, said her business had received no letter, email or phone call from the FDA regarding the Aug. 11 citations.
"Our website? They listed our website? We weren't aware. If there is any kind of alert, when we get notified, we quit selling it. I didn't know anything about it," Baranowsky said. "We do sell a lot of these products. But they're supposed to be natural. Somebody should have let us know."
As of Thursday evening, CalCompNutrition.com (a seller, not a manufacturer) had indeed removed both Arize and Herbal Vigor Quick Fix from its website.
One hour after her initial phone interview with NBC News, Baranowsky said her business had just received an overnight letter from the FDA, advising them about Arize and Herbal Vigor Quick Fix. It was post-dated, she said, on Wednesday — meaning the agency mailed it more than six weeks after the FDA issued its product alert and named the website as a seller.
"We don't know if we're not warned," Baranowsky said. "But this warning came out in August. We've been selling it since then. You understand what I'm saying? People shouldn't be taking it. Now we have to notify our customers."