In the most X-rated aisle of the online health market — male "enhancement" products — U.S. officials have issued nearly 30 recent warnings about pills with hidden ingredients and labels that are equal parts punch line and poppycock.
During the past two weeks, the Food and Drug Administration has delivered a spree of public alerts for "tainted" products that claim to make dudes bigger down there, while specifically vowing everything from "Stiff Nights" to "Bigger Longer More Time More Sperms."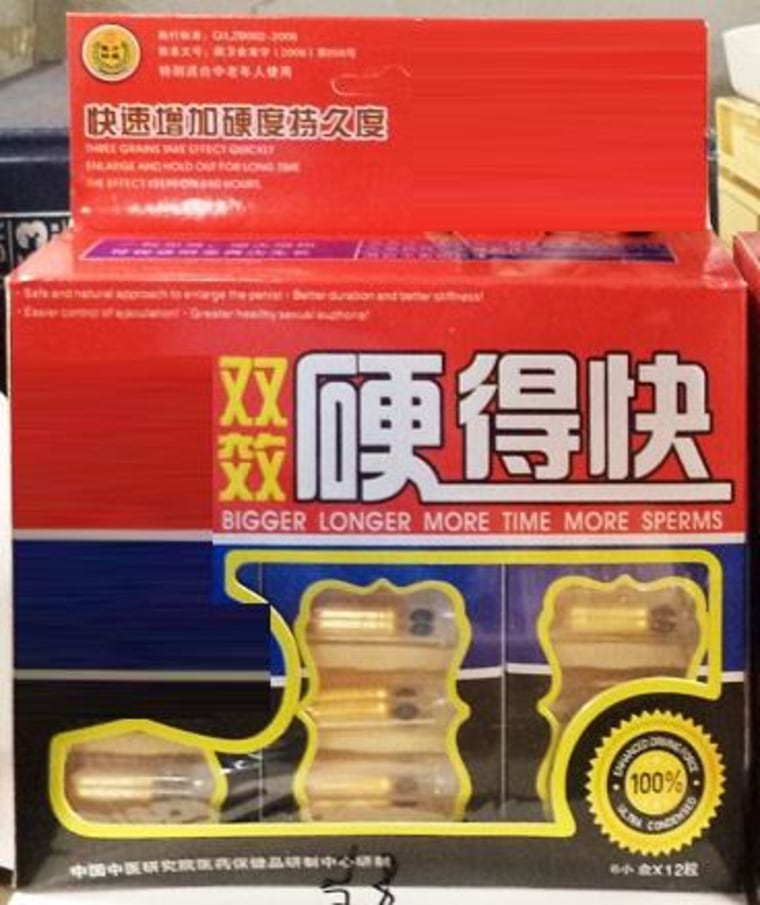 Medically impossible promises aside, federal officials say the larger worry is what the labels don't show.
FDA lab tests of intercepted or purchased enhancement products have confirmed the presence of sildenafil, the active ingredient used in prescription Viagra to treat erectile dysfunction. That's true of products like "Black Mamba Premium," "Super Hard," and "Rhino Blitz Gold 3000," the agency reports.
The other hidden additive often detected was vardenafil, the active ingredient in Levitra, also used to treat ED. That's the case with "Male Silkworm Moth Nourishing Oral Liquid," one warning noted.
Both potent drugs may interact with nitrates found in other prescription medications, like nitroglycerin. And that mix can, in turn, lower blood pressure "to dangerous levels," the FDA reports. Some men take nitrates for heart disease, high blood pressure, diabetes, and high cholesterol.
"Many of these ads are in the back of outdoor magazines and sports magazines," said Dr. Drogo K. Montague, director of the Center for Genital Urinary Reconstruction at the Cleveland Clinic.
"They appeal to men. The men who fall prey to this are relatively unsophisticated, and the names are part of the allure," Montague said. "The quote that comes to my mind: 'There's a sucker born every minute.' "
Just last week, British researchers went to great lengths to demonstrate that a far larger manhood is not all that important to sexual pleasure.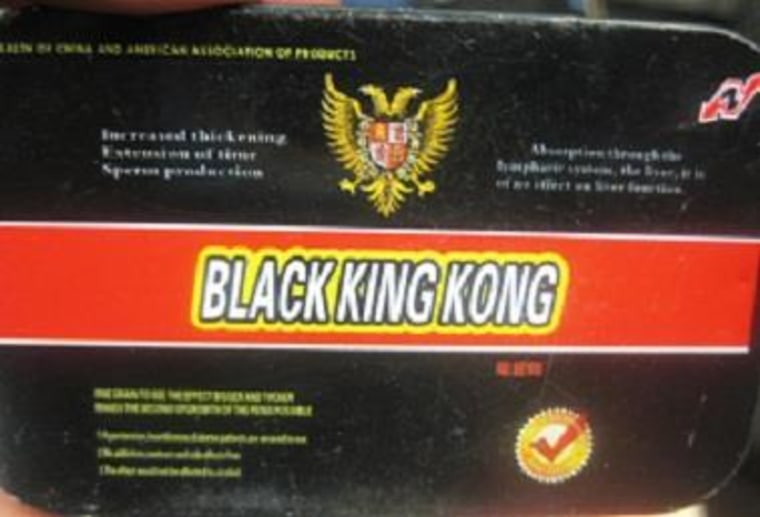 The FDA calls these listed pills and drinks "fraud products" in a statement, and adds that "pulling them off the market remains one of the agency's top priorities." It offers consumer tips on how to safely purchase pharmaceuticals online.
The names on some male-enhancement packages seem to make little sense, such as "Santi Scalper" and "Black Ant King." Or, they need a touch of translation, like "La Pepa Negra" and "Tibet Babao," or, maybe just some physics skills: "72HP."
Scores of cited packages have letters from the languages of East Asia. The FDA regularly monitors incoming products from "foreign sources" that enter U.S. commerce through the U.S. Postal Service or international mail facilities, the agency said.
"They can come from across the oceans or through Canada or Mexico, and we'll catch that at the border. We'll also see them manufactured domestically," said Christopher Kelly
, an FDA spokesman. "We don't see a specific trend" pointing to one nation as the primary supplier.
The FDA is fully aware of the zany names — and those can become a legal issue as well.
In 2010, the agency notified American consumers to stay away from an enhancement product called "Magic Power Coffee," revealing it to be "Potentially Dangerous — Not Magical."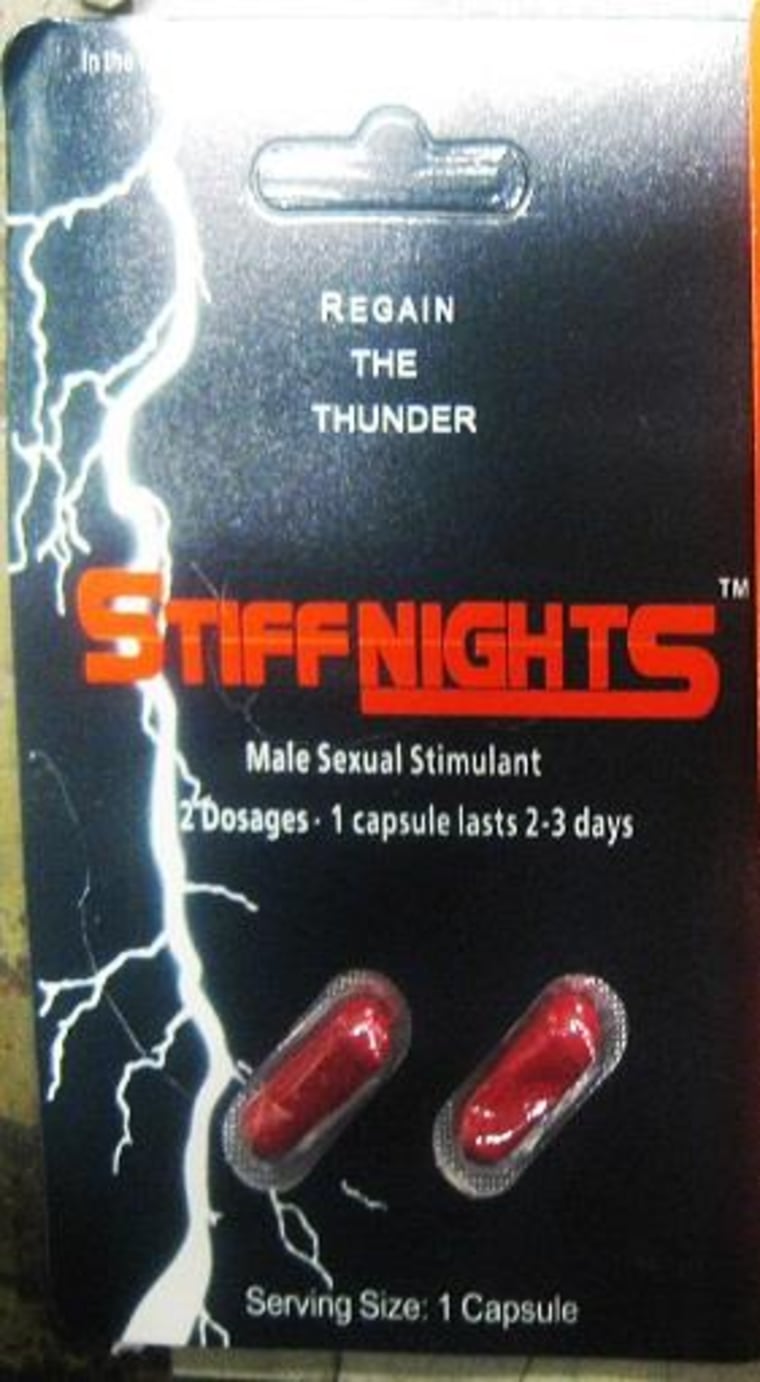 "Labels will capture out attention," Kelly said. "Sometimes [it's just] the products themselves. When they are shipped to consumers, obviously, that's what really will get our attention. It's a very big market there, an illegal market.
"But if it looks too good, and sounds too good, it's probably not too good for you."