Linda Bishop, a once vibrant mother, starved to death after she was released from a New Hampshire mental hospital in 2007. Her family was not notified of her discharge.
Delusional and refusing medication for her psychosis, Bishop wandered into an abandoned farmhouse, where she lived unnoticed for four months before dying of starvation.
Bishop left behind a diary, written with humor and spirituality, describing her survival on books, apples and melted snow in one of New England's fiercest winters.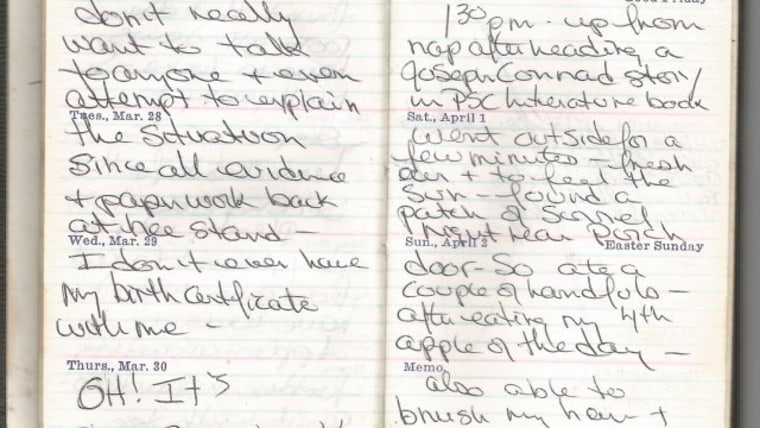 Now, filmmakers Jedd and Todd Wider, who produced the Oscar-nominated "Kings Point" in 2012, tell Bishop's story in a new documentary, "God Knows Where I Am," which won the Special Jury Prize on May 6 at Toronto's Hot Docs festival.
With national concern over the rising number of untreated mentally ill, this film is critical of decades-old civil rights laws that fail to protect those who cannot protect themselves.
"Linda's was a horrifying story and in many ways characteristic of what thousands of families face every year around our country," Jedd Wider told NBC News. "She fell through the cracks of a desperately failing health system."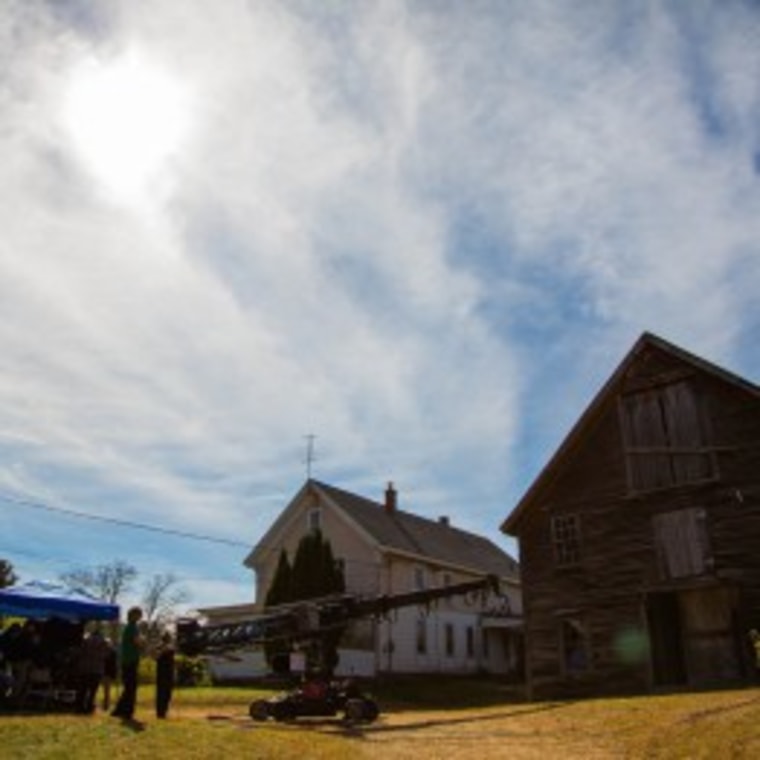 The film asks a number of timely questions: Do severely mentally ill patients have the capacity to understand their disease and make choices about their treatment? Should they be treated forcibly? And should families be a part of those decisions?
"Some say Linda Bishop had a right to go there and die," said Todd Wider. "But you can't exercise free will when the mind is not free."
Trained as a surgeon, Wider said he became interested in the issue when a homeless man — "muttering and screaming, covered in his own urine" — sat for weeks outside his New York City apartment, refusing to go to a shelter.
The law allows for involuntary commitment for up three days for those deemed at risk of harming themselves or others, but the man didn't appear violent to police, said Wider.
"He was harming himself," he said. "He wasn't eating, he wasn't sleeping, and he was completely delusional. The problem doesn't lie primarily with law enforcement, but an entire society not committed to its solution."
There are an estimated 9.8 million Americans over the age of 18 with a serious mental illness — one that results in "functional impairment [and] interferes or limits … life activities," according to the National Institute of Mental Health.
Linda Bishop's diagnosis — schizophrenia, psychotic affective disorder or bipolar disorder — was never clear, according to her sister Joan Bishop. Linda refused medication and was convinced she was being stalked by the "Chinese mafia."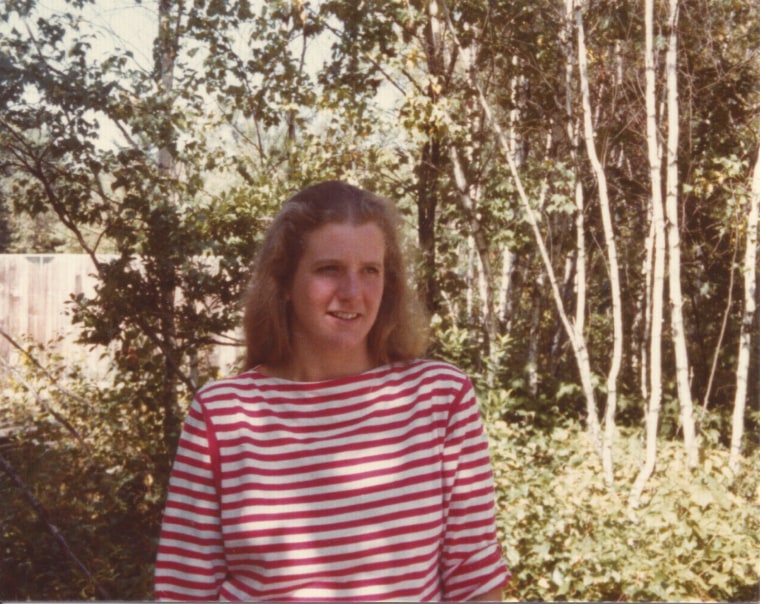 Linda also convinced the court not to appoint her sister or adult daughter as guardian, and privacy laws prevented doctors from notifying them when she was released from a three-year hospital commitment early.
Joan Bishop told NBC News that with more family involvement, her sister would likely be alive today.
"It was heartbreaking and frustrating and I never thought it would end in this horrific way," said Bishop, 62, who is retired and lives in Goffstown, New Hampshire.
"I can only compare it to cancer," she said. "It's awful and you want to do something to help and support them, but with mental illness, you cannot have a rational conversation and talk about a treatment plan."
"I don't think we want to get back to throwing people in warehouses and locking the door," said Bishop. "But there should be a balance."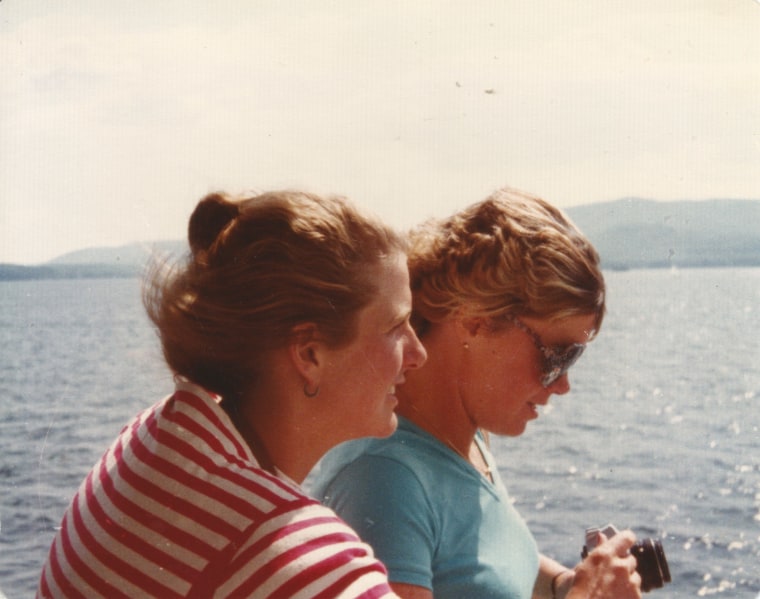 Up until the 1960s, mental patients were housed in asylums. But under President John F. Kennedy, whose sister Rosemary was institutionalized after a lobotomy, Congress passed a mental health act favoring a more humane approach.
Over the next decade, many institutions were closed and patient consent laws were passed. In 1975, the Supreme Court said states could not "fence in the harmless mentally ill."
As hospitals closed down, not enough mental health centers were opened to replace them, and resources dwindled.
By 1996, the Health Insurance Portability and Accountability Act (HIPAA) ensured that medical records were kept private.
But today, some lawmakers are siding with families who want to play a more meaningful role in patient healthcare decisions.
The Helping Families in Mental Health Crisis Act, sponsored by Rep. Tim Murphy, (R-Pennsylvania), aims to correct the nation's "chaotic patchwork of antiquated programs and ineffective policies."
"The system as it exists today has been a one-door entry into the criminal justice system," said filmmaker Jedd Wider. "Prisons are now the number one caretaker of the mentally ill in this country."
The Widers say they hope to partner with community mental health organizations to show the film throughout the United States.
"We want to effect as much change as we can, and use the film as a vehicle to shift how the public looks at mental illness," said Jedd Wider.
"Linda Bishop died alone starving to death in a freezing farmhouse," said Todd Wider. "Is it OK that we forget people like this? We want her death to have some meaning."