A 'club drug' used as an anesthetic can help clear up the distraught thinking of people on the brink of suicide, researchers reported Tuesday.
Half the patients given infusions of ketamine said they experienced relief from their thoughts of suicide, Dr. Dawn Ionescu of Massachusetts General Hospital and colleagues reported.
These were all patients who could not be helped by antidepressants, other drugs or therapy, the team reported in the Journal of Clinical Psychiatry.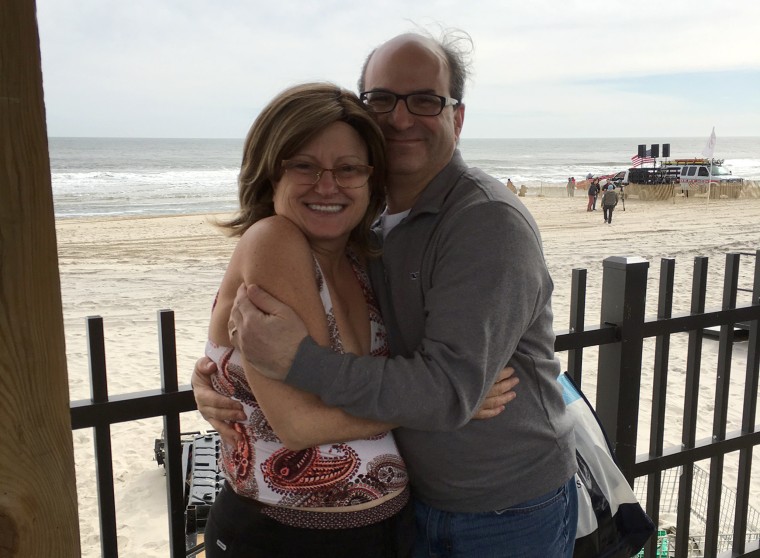 While it was a small study — just 14 patients took part — it's a rare ray of hope for patients with severe depression.
Depression is very common. About 8 percent of kids age 12 and older and adults have depression, according to the Centers for Disease Control and Prevention.
And while not every person with depression thinks about suicide, it's the leading risk factor for suicide.
"In patients with depression, the lifetime risk for a suicide attempt is approximately 20 times that of the general population, even among those who receive adequate treatment," Ionescu's team wrote.
Suicide rates have soared since 1999, CDC says. In 2012, more than 5,000 teens and young adults died by suicide, the CDC says. More than 41,000 people died by suicide in 2013.
"I feel wonderful. I feel energized, ready to hit my day."
Ionescu's team treated 14 volunteers with severe depression and thoughts of suicide, giving them infusions of ketamine over a three-week period.
Seven of the patients showed clinical evidence that they were no longer thinking strongly of suicide, the team reported.
The findings support a controversial approach used by a few doctors to treat desperate patients with severe depression.
Liz Lehmann of Princeton, New Jersey is one of them.
"It took over absolutely every aspect of my life. I barely functioned. I couldn't enjoy anything," Lehmann told NBC News.
The mother of four children ranging in age from 5 to 26 said she'd suffered depression since she was a child.
"I frequently couldn't even get out of bed," Lehmann said. "There was no escaping it ever. It was all-encompassing. It touched every piece of my life."
None of the drugs she tried helped her, Lehmann said. There are several classes of drugs used to treat depression, from the older tricyclic drugs to the selective serotonin reuptake inhibitors (SSRIs) such as Prozac. Lithium can also be used to treat depression, as well as antipsychotics.
"I was done with life," she said.
So she tried Dr. Steven Levine, who runs the Ketamine Treatment Center in Princeton. Ketamine treatment worked fast, Lehmann said.
"I feel wonderful. I feel energized, ready to hit my day," she said.
Levine called ketamine "revolutionary", even as he cautions that it is not a cure for depression.
"She was distraught. That's the best word that I can think of," he said.
"You could see it in just her body language, the way that she sat on the couch, the way that she talked with me in the conversation. She was distraught. She did not know how she was going to live."
But Lehmann responded quickly to ketamine, he said.
"It quickly turned things around and she'll tell you in her own words but she quickly regained tremendous function and got back to life," he said.
"We'll see what history has to say about the role of ketamine over a longer period of time, but as it stands now, ketamine is revolutionary."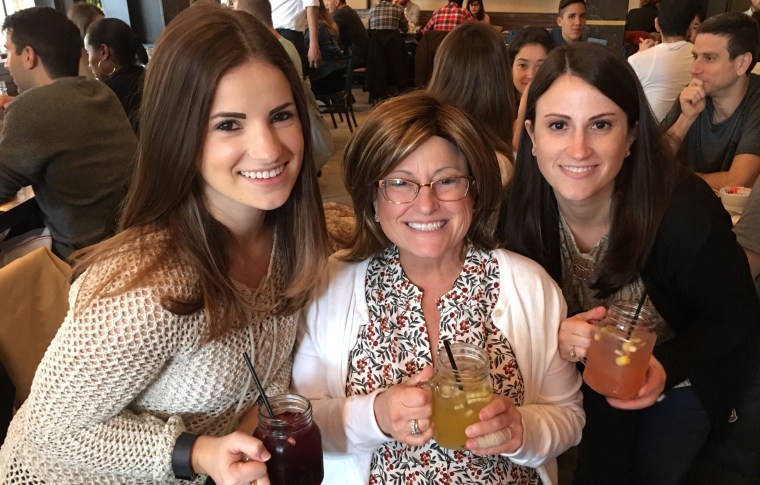 Levine's patients come in and sit for a 40-minute infusion of the drug, given at lower doses than are typically used during surgery.
"They come into the office, they have the procedure, they recover in the office and then they're driven home by somebody else," he said. "Within minutes they go back to feeling themselves."
Dr. Charles Nemeroff of the University of Miami, and chair of the American Psychiatric Association Task Force on ketamine, said he's worried about widespread use of ketamine, which is sold on the streets under names such as "Special K".
"It's absolutely revolutionary. But we have to make sure it's safe."
"Ketamine is the number one drug of abuse in Asia. And it is a drug of abuse in the United States," Nemeroff said.
The drug helps patients endure pain or discomfort by creating a sense of dissociation, and some people enjoy the feeling recreationally, psychiatrists say.
"The last thing we want to do in view of the opioid epidemic we're suffering through in the United States, is promote the use of a drug for the treatment of depression that turns out to be a drug of abuse," Nemeroff said.
"It's absolutely revolutionary. But we have to make sure it's safe."
Another study may point to a way to make a safer version of ketamine.
"Now, new findings suggest there may be a way to tap into ketamine's depression-fighting benefits without the side effects," National Institutes of Health Director Dr. Francis Collins wrote in his blog Tuesday.
"In a mouse study published in the journal Nature, an NIH-funded research team found that the antidepressant effects of ketamine are produced not by the drug itself, but by one of its metabolites—a substance formed as the body breaks ketamine down. What's more, the work demonstrates that this beneficial metabolite does not cause the risky dissociation effects associated with ketamine."
That discovery could lead to the design of drugs that have deliver the antidepressant effects without the high.
Johnson & Johnson is developing a version of ketamine called esketamine that can be taken as a nasal spray, but it also produces the high.