Too many kids with ADHD may be getting strong antipsychotic medications meant to treat diseases such as schizophrenia and bipolar disorder, a new study finds.
And many are getting these drugs without any kind of diagnosis indicating they have a psychiatric disorder, the survey found.
Not only do these kids risk serious side-effects from the drugs, but they may be missing out on more effective treatments for their conditions, the research team writes in the Journal of the American Medical Association publication JAMA Psychiatry.
"What's especially important is the finding that around 1.5 percent of boys aged 10 to 18 are on antipsychotics, and then this rate abruptly falls by half as adolescents become young adults," said Michael Schoenbaum of the National Institute for Mental health, who worked on the study.
Schoenbaum, with colleagues at Columbia University, Yale University and the New York State Psychiatric Institute, looked at prescription data from across the United States. They found a troubling pattern of use of antipsychotics.
"It flattens. It quiets people down."
"What we see is patterns of use, particularly in boys, that suggest that antipsychotics are largely not being used for the disorders the Food and Drug Administration has approved them for," Schoenbaum told NBC News. "Rather, among boys, particularly teenage boys, uses are much more consistent with prescribing to manage behavioral problems."
These problems are better handled with psychotherapy, behavioral therapy and stimulant drugs such as Ritalin, psychiatrists say.
"These are an important class of medications," Schoenbaum said. "They are lifesaving for some people, so the point is not to demonize the medication."
It's not hard to understand why doctors might prescribe antipsychotics to aggressive youngsters. The drugs, which include clozapine, Zyprexa, known generically as olanzapine, and Haldol, can calm agitated patients.
"Very broadly what it does is it sort of dampens down their emotion, their energy," Schoenbaum said. "It flattens. It quiets people down."
That's one reason patients don't like it. "Even people who need to take these medications, people with psychosis disorders, the patient experience of taking these medications can be most difficult. They feel like different people."
Plus, they can cause severe weight gain, metabolic disorders such as diabetes, and some can affect brain development, Schoenbaum said.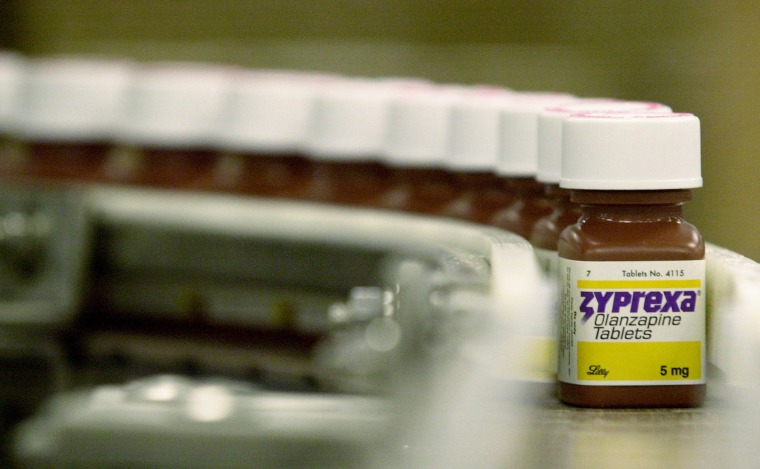 "We seem to be grasping for this treatment maybe more than and faster than we should," he said.
The study fits in with other reports showing that antipsychotic use has skyrocketed in recent years and suggesting they may be given inappropriately to kids.
The FDA has said elderly patients with dementia who are treated with atypical antipsychotics have an increased risk of death. The agency has asked manufacturers to include a warning on the drugs' label about the risk, and to note that the drugs are not approved to treat behavioral problems in patients with dementia.
"The real issue is aren't there better ways to help them?"
"I don't think that people are using these things indiscriminately or even casually," Schoenbaum said.
"By the time you get to the point where a physician is writing these prescriptions for a child, it is more than likely these children are having problems. The real issue is aren't there better ways to help them?" he added.
"When you are struggling with your kid, and you're struggling in school, that is miserable for everybody. But there safer alternatives."
The team just looked at prescription data, so they cannot say what happened with individual children. But 60 percent of the children did not get a psychiatric diagnosis along with their prescription. In the 40 percent who did, the most common diagnosis was attention deficit/hyperactivity disorder or ADHD. The FDA has not approved the use of antipsychotics for ADHD.
The good news is that 75 percent of them did see a psychiatrist at least once. But Schoenbaum said the appropriate way to treat ADHD involves intensive therapy and frequent, in-person follow-ups.