Pete Davidson doesn't think Kanye West should be ashamed of taking psych meds for his mental health issues. And mental health experts say he's right.
In this weekend's episode of "Saturday Night Live," Davidson, the cast member who has talked openly about his own struggles with mental health, urged West to take his psychiatric medication following his recent political rant on an earlier episode.
"Take 'em," Davidson said. "There's no shame in the medicine game. I'm on 'em. It's great."
In an off-air politically themed rant to an uncomfortable audience after the taping of the Sept. 29 season premiere of "SNL," West claimed to be his "real" self, boasting that he had not taken what many presumed to be his psychiatric medication.
This was not the first time West has admitted skipping his medication. In May, West called American slavery a "choice" in an interview for "TMZ Live," claiming then that he had not been compliant.
Some doctors applauded Davidson's plea to the 41-year-old Chicago rapper, emphasizing how important it is to end the stigma around mental illness, including the need to take mood-stabilizing prescription medication.
"I think it's extraordinarily helpful for celebrities or anyone with a platform to use it in a way that helps to normalize mental health issues and the importance of taking medication," said Dr. Taylor Preston, director of ambulatory psychiatry and an associate professor of psychiatry at the University of Alabama at Birmingham.
West, who has been open about having bipolar disorder, is one of many patients who choose not to take their medication regularly. West has not explained why he stops.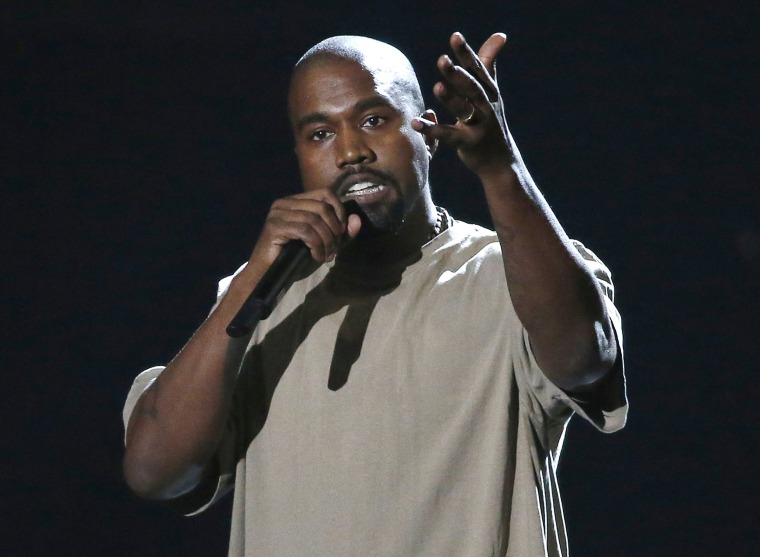 A 2015 study found that only 50 percent of people diagnosed with schizophrenia adhered to their treatment regimen despite the fact that antipsychotic medications effectively control psychotic symptoms in 70 percent to 80 percent of schizophrenics. In a separate study, 10 percent to 60 percent of patients claimed that they did not take their antidepressants regularly, and after 40 days most claimed to stop taking the medication altogether, even if the response to the drug was positive.
And people give up on their meds even more quickly if they experience side effects, or if their condition stays the same or becomes worse.
"Cost, side effects, personal beliefs, lack of social support and [other] substance abuse are all contributing factors that might make it difficult for people to take medication even if they are open to the idea," said Preston.
What is pill shaming?
Pill shaming — mocking or making critical comments about people who take medication — is often directed toward people who support taking prescribed psychiatric medications for their mental illness.
With compliance already a problem, pill shaming makes it even harder for people to take these helpful medications.
"The big issue are the people who struggle with mental health issues who never get to a place where they see a psychiatrist or mental health professional," Preston told NBC News on Monday. "I think there's a large culture of self-reliance in America, that people ought to be able to handle their problems on their own. A lot of people believe taking medication is an admission that you haven't been able to handle these issues on your own and you need some external help."
More than 44 million adults in the U.S. live with a mental illness, with 1 in 6 Americans reporting that they have used some form of psychiatric drug. Talk therapy, such as cognitive behavioral therapy, and exercise are also commonly used in conjunction with medication in a comprehensive treatment plan.
Some patients may worry that treating the disorder might crimp their creativity. But "most people, in the few studies that have been done, are as productive if not more productive once they've gotten treatment," Kay Redfield Jamison, a professor of psychiatry at the Johns Hopkins School of Medicine and author of "Touched with Fire: Manic-Depressive Illness and the Artistic Temperament," told NBC News in an earlier interview.
FOLLOW NBC HEALTH ON TWITTER & FACEBOOK