Madelynn Ballenger discovered she was pregnant for the second time at 20 years old. Already a single mother to a young son, she didn't know whether she could take on a second child physically or financially.
"It was really, really scary," Ballenger said. "I didn't have a job. I wasn't in a good position to be expecting another child."
It was September 2021, the month Texas' ban on abortions after six weeks took effect, and Ballenger was five weeks pregnant. That left her little time to decide whether to keep the baby or terminate the pregnancy — if she could even find an available appointment to get an abortion.
"I was already so stressed out, and I was just like, how am I supposed to make this decision in such a short amount of time?" Ballenger said. "How am I supposed to know what's good for me, what's good for my whole situation, in just a few days? No woman should be forced to make that kind of decision in less than two weeks. That's just not humane."
She opted to carry the baby to term. Then, 48 hours after she gave birth to a healthy boy, Ballenger made the agonizing decision to place him in adoptive care. 
"It was the hardest thing I've ever done," she said. "It's the most difficult thing I'll ever do."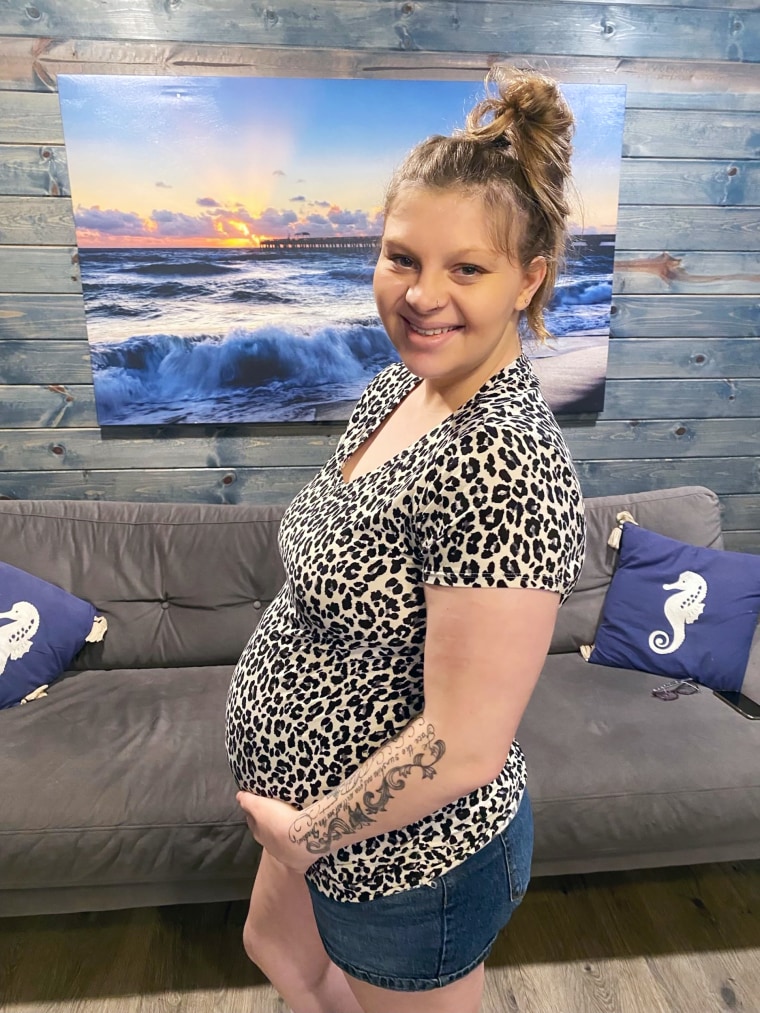 For years, anti-abortion activists argued that overturning Roe v. Wade would lead more women with unwanted pregnancies to turn to adoption. "Adoption! Not abortion!" was a common message featured on posters and chanted through megaphones at anti-abortion rallies. But more than a year after the Supreme Court's Dobbs decision, its impact on the adoption landscape is proving to be multifaceted and complicated to measure.
Some adoption agencies are seeing significant upticks in the number of infants placed in adoptive care, while others say it's still too early to tell what role Dobbs is playing.
Kristen Hamilton, the director of communications at the nonprofit National Council for Adoption, one of the nation's largest networks of adoption professionals, said the group has seen "a lot of variances" among adoption agencies in states with strict abortion laws. 
"In some cases, they are seeing an uptick in the number of babies that are being placed for adoption, while in other cases, things have remained relatively similar to what they were before the Dobbs decision," Hamilton said. 
Mark Melson, the president and CEO of the Texas-based Gladney Center for Adoption, which facilitates adoptions nationwide, said the center has seen a 30% increase in infant domestic adoptions in the past year. Inquiries from pregnant women who call to learn about their adoption options, meanwhile, are up 55%, he said.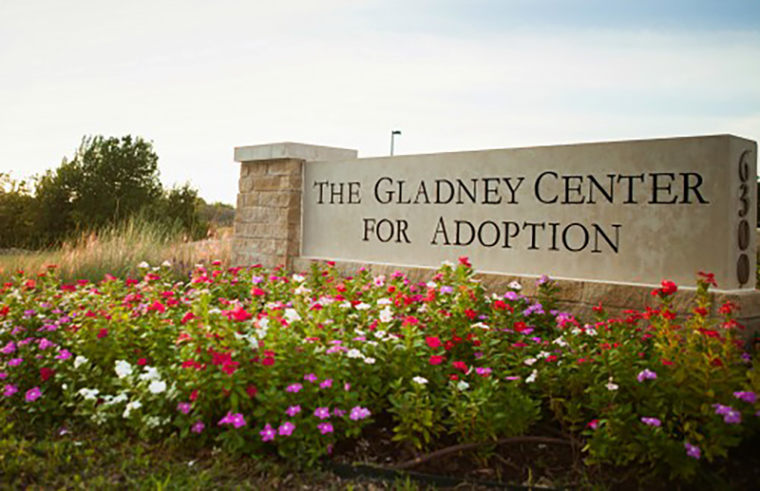 Melson said that the trend may partly be due to a decline in Covid rates and restrictions but that he believes the Dobbs ruling has played a key role.
"In conversations we've had with our birth mothers, some have indicated that had they had an ability to get an abortion, they at least would have considered it," he said.
Robert Lamarche, the director of ACF Adoptions, an agency based in Florida, said that since Dobbs, he has noticed a change in the stage of pregnancy at which women call the agency.
"We used to typically get calls from women in their second trimester," Lamarche said. "Now we get calls from women when they're four weeks pregnant, five weeks pregnant, calling to figure out their options."
But Lamarche said his agency hasn't seen a significant uptick in adoption placements. He added, though, that if Florida's Supreme Court allows its ban on abortions after six weeks to go into effect, that may change.
Will more babies with medical challenges be put up for adoption?
A primary challenge in assessing national adoption trends is that states don't have to report infant domestic adoptions. 
"Unlike adoptions from foster care or adoptions that take place through the intercountry adoption system, there is no requirement for infant domestic adoption data to be aggregated and reported out publicly," Hamilton said.
It's also hard to estimate the number of women who, facing unwanted pregnancies, choose to parent their children, rather than give them up for adoption. Past research suggests that's the more common choice: A 2017 study found that women were more likely to parent or have abortions than to place infants for adoption, regardless of their education levels, race, socioeconomic statuses or familial arrangements.
Lamarche said he is concerned the Dobbs decision could still cause more babies with genetic or physical anomalies, including Down syndrome, to be placed in adoptive care.
"A lot of those genetic anomalies are not detected until the second trimester, and these might have been pregnancies people would choose to terminate," he said. 
His agency is able to find homes for all the medically challenged babies placed in its hands, Lamarche added, but he worries that could change. 
"If the number goes up 25 to 30%, we're going to have a problem, because we're not going to have families for all the children," he said.
More opportunities for predatory 'baby brokers'
Kelsey Vander Vliet Ranyard, the director of policy and advocacy at Ethical Family Building, a nonprofit organization focused on making domestic adoptions safer and more transparent, said she worries that the number of vulnerable women pursued by so-called baby brokers could rise.
Such unlicensed agents, Ranyard said, charge fees to would-be adoptive parents. Then, in some cases, women who aren't fluent English speakers are coerced into signing adoption papers without fully understanding what they are signing. Other times, Ranyard said, pregnant women get duped by slick internet ads that suggest they will be financially compensated for relinquishing their babies.
"I do think there's a potential for more women to be coerced and forced to make choices they never wanted to make," she said.
Ranyard, who gave her own newborn up for adoption in 2016, added that more also needs to be done to support birth mothers, including providing better postpartum care and establishing a system to connect birth mothers with therapists or support groups.
"Adoption is not something that is over the day the birth mother signs the adoption papers," Ranyard said. "That's a decision she's going to be thinking about every day, maybe for the rest of her life."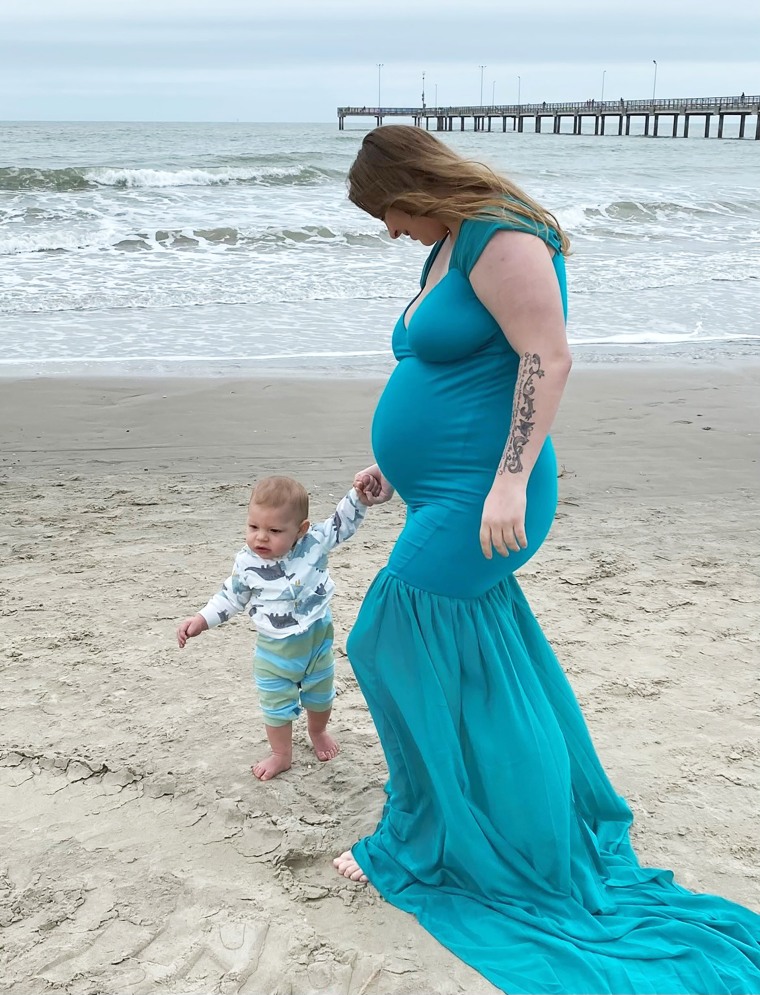 Cases of postpartum depression traditionally are detected and monitored by pediatricians who check in on new mothers during their newborns' medical visits. Women who place their babies in adoptive care, though, don't often get that kind of care — nor are they routinely provided with mental health services. A survey last year by the National Council for Adoption found that only 50% of birth mothers who requested counseling received it.
"There is absolutely a gap between what women need in their healing journey after placement and what they're actually receiving," Hamilton said.
Ballenger said she suffered from postpartum depression.
"They say, 'OK, if you don't want to do an abortion, just do an adoption.' But it's not that simple," she said, adding: "I still have bad days. I still remember those days [with him] in the hospital. Like they're burned into my head forever. It's traumatizing."
Still, Ballenger said, she is grateful to have entered into an open adoption and selected a couple who has provided a loving home for her son.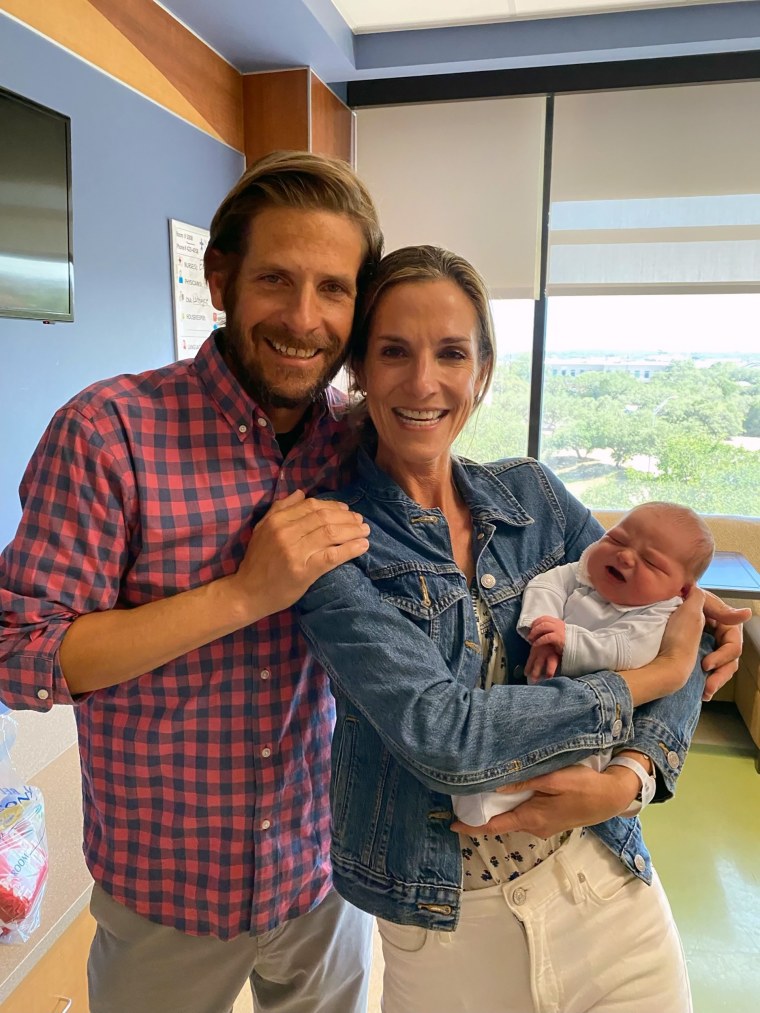 "Just seeing him with his adoptive parents has helped me come up with a lot of clarity. Just seeing how happy he is, how taken care of he is, how amazing his life's going to be," she said.
Ballenger has since made a series of TikTok videos to help other birth mothers know they're not alone.
"It's OK to make this decision. It's going to be hard," she said, addressing those women. "There are going to be days where you feel like you can't go on anymore. But it's going to be OK."