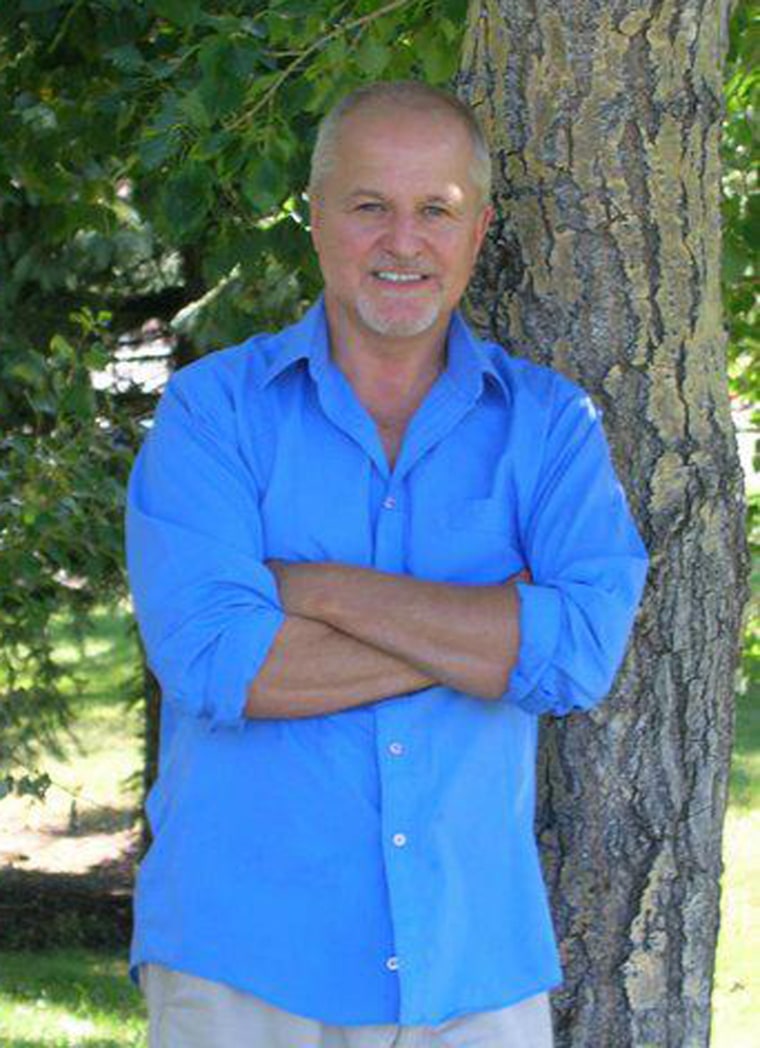 Swallowing a handful of feces-filled pills might not sound like a medical breakthrough, but for patients like Shawn Mulligan of Calgary, Canada, the unconventional new treatment has been nothing less than a cure.
Mulligan, 53, is one of the first people suffering from a terrible gut infection caused by the germ Clostridium difficile, or C. diff, to get better using fecal transplants delivered not through nose tubes, colonoscopies or enemas — but through poop pills.
"At first I thought it was kind of nasty, a little gross," said Mulligan, an engineering technologist who was sick for five months this year with the infection that causes severe diarrhea, cramping and headaches. "But at that point, I would have done anything."
Canadian authors of a new study presented Wednesday at IDWeek 2013, a gathering of infectious disease experts, report the first formal success of fecal transplant pills aimed at treating severe recurrent C. diff infections, which U.S. health officials recently named one of the top three antibiotic-related threats in the nation.
Dr. Thomas Louie, an infectious disease expert from the University of Calgary, found a way to package donated stool into vitamin-sized capsules used to repopulate the intestines of C. diff sufferers with beneficial bacteria.
Instead of the typical delivery methods, patients gulped two dozen to three dozen gelatin pills filled with feces that had been spun down to the most beneficial microbes. Of the 27 patients treated, none had a recurrence of C. diff, even though all of them had had at least four bouts of the infection, which can lead to severe disease or death. Louie said he has treated a half-dozen more patients since then, with the same result. 
The infections sicken about 250,000 people in the U.S. each year and cause an estimated 14,000 deaths, according to the Centers for Disease Control and Prevention. Between 500 and 700 people have had fecal transplants worldwide, doctors estimate. Recent studies have shown that the procedures have been racking up success rates of 90 percent or higher.
For years, Louie has administered fecal transplants, the go-to therapy that heals C. diff sufferers whose intestinal flora has disrupted, typically by antibiotic use. The drugs kill bad bugs, but also good ones, allowing germs like C. diff to take over and wreak havoc. Transplanting healthy stool helps rebalance the bacteria in the gut.
But Louie said he encountered a few patients he couldn't help through traditional methods. Either they had swallowing problems and couldn't tolerate a tube down the throat or they had incontinence problems and couldn't retain an enema.
"I was sitting down by myself and saying, what if it were me?" Louie told NBC News. "I thought, 'If you could give it to me by pills.'"
The trick was how to get all those good bugs into capsule form. Louie hit on a method that uses a centrifuge to reduce fresh stool to two to three teaspoons of microbial "mud," he said. "It looks like peanut butter."
Louie piped the substance into the triple-layer capsules, one at a time, and then delivered it to patients. Recipients including Mulligan, who ingested 35 fecal transplant pills one day last June and another 20 the next. It wasn't quite as bad as it sounds, he said. 
"There's no smell. There's no taste," he said. "But the idea of swallowing it adds a different level of disgust, like having a poop meal."
And there was also the awkwardness of encountering the medical staffer who donated the stool in the first place, Mulligan noted. Most people who get fecal transplants use feces from family members, but some centers are turning to regular donors for convenience and a steady supply.
"It was a little unusual meeting him and shaking hands," Mulligan said. "He said, 'I made a donation this morning,' and I thought that was just way too much information."
Right now, the poop pills are made by hand and delivered to patients immediately, Louie said. That limits the scope of delivery, certainly, and any kind of supply chain.  
Fecal transplant experts at the University of Minnesota have had some success with freezing fresh stool, and some suggest that freeze-drying the organisms might be a way to preserve it for wider use. Dr. Cliff McDonald, a C. diff expert at the CDC, said Louie's work represents further innovation in the potentially life-saving treatment for the infections.
"The idea has been held by a few for a number of years, but no one else I am aware of is actually doing it this way other than Dr. Louie," he said.
Dr. Colleen Kraft, who performs fecal transplants at the Emory University School of Medicine, agreed.
"This is clearly the future of fecal transplant therapy," she told NBC News. "And there are many poised in the market to support this type of therapy and related synthetic bacteriotherapy. I do not see any drawbacks if it is indeed efficacious."
As far as Mulligan goes, efficacious doesn't begin to describe it. After months of headaches, cramping and constant diarrhea, he said he begin to feel well within days — and is now back to normal.
"I feel great. Work is so much easier," he said. "I absolutely feel better for good."
Related: 
JoNel Aleccia is a senior health reporter with NBC News. Reach her on Twitter at @JoNel_Aleccia or send her an email.