All pregnant women should be screened for gestational diabetes, an independent task force advised Monday, endorsing a test that most doctors routinely perform.
The U.S. Preventive Services Task Force found an overall benefit to screening and treatment, including a reduced risk of preeclampsia in pregnant patients and of having an overly large baby and birth-related injuries to the newborn.
The task force's recommendation, published in the Annals of Internal Medicine, noted that 96 percent of obstetricians screen for the condition, and that other medical groups also recommend screening. The group said women with no history of diabetes should be screened after 24 weeks of pregnancy.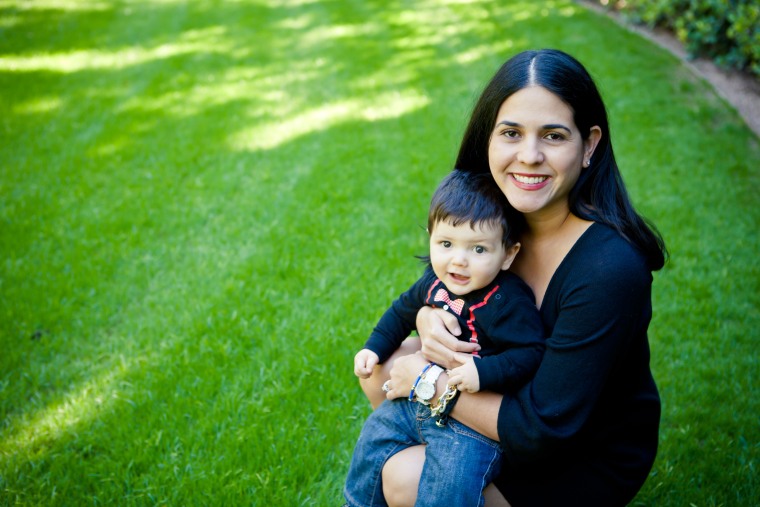 This was the panel's first statement on gestational diabetes since 2008, when it found insufficient evidence to make a recommendation on screening. Since then, further studies have showed that the benefits outweigh the harms, said Dr. Wanda Nicholson, a past task force member who was instrumental in the recommendation.
"Now we have well-conducted clinical trials that clearly show a benefit for screening, where the results show a benefit for mom and baby," she said. "The additional studies that have been done now clearly show a benefit and minimal harm."
About 240,000 of the 4 million women who give birth each year develop gestational diabetes, a condition on the rise as obesity and other risk factors increase among pregnant women, the task force said. The condition occurs during pregnancy when the body does not produce enough insulin or use it correctly, leaving the body unable to convert starches and sugars from food into energy.
Allyson McCormley of Scottsdale, Ariz., was diagnosed with gestational diabetes while pregnant with her second child, Miles, who was born without complications on March 21, 2012.
She was put on a strict diet made up mostly of lean protein and vegetables to try to control the diabetes, but after several weeks, her doctor determined that dietary changes alone were not helping and she was put on a low dose of insulin.
The condition left her nervous about her pregnancy, and the food restrictions left her feeling unsatisfied.
"I was miserable," said McCormley, 33. "I was hungry all the time and watching my husband and my daughter and my family even eating a sandwich or pasta, I was so jealous and envious. I couldn't wait until the baby was born so I could eat a cookie or a sandwich."
Still, she was committed to doing everything she needed to do, including checking her blood sugar twice a day and keeping a food diary, to have the healthiest pregnancy possible.
"It was hard, but I wanted a healthy baby and I was willing to do anything to ensure that," she said, adding that she and Miles are both doing great.
Nicholson, a professor of obstetrics and gynecology and a diabetes specialist at the University of North Carolina, said the task force hopes its statement will raise awareness of gestational diabetes and encourage women to take steps to help prevent the condition.
"One of the key steps women can take to reduce the chances of gestational diabetes is having a healthy diet and being physically active prior to pregnancy," Nicholson said.