The number of people sickened from vaping rose again Thursday, with the Centers for Disease Control and Prevention reporting 1,479 cases of what officials are now calling EVALI, short for "e-cigarette or vaping product use associated lung injury."
That's an increase of nearly 200 cases since this time last week. All states except Alaska have reported cases.
The numbers are sure to rise even more as the CDC confirms cases. State health departments tell NBC News they've either confirmed or are investigating nearly 1,900 such cases nationwide.
So far, 33 people have died, and additional deaths are under investigation. Tennessee reported its first vaping-related death on Thursday.
"We are extremely saddened by this loss of life," Dr. Lisa Piercey, health commissioner for the state of Tennessee, said in a statement. "We are working with partners across the country to investigate these cases of vaping-associated illness in Tennessee, and recommend Tennesseans consider refraining from using e-cigarettes or vaping while this investigation is underway."
According to the CDC, the outbreak of vaping-related illnesses and deaths has largely occurred in people who vaped THC, marijuana's psychoactive ingredient.
In an in-depth look at 849 of the 1,479 patients, the CDC said 78 percent reported using THC vapes, either alone or in addition to nicotine.
However, 10 percent reported using only vaping products with nicotine. One of those individuals was John Steffen.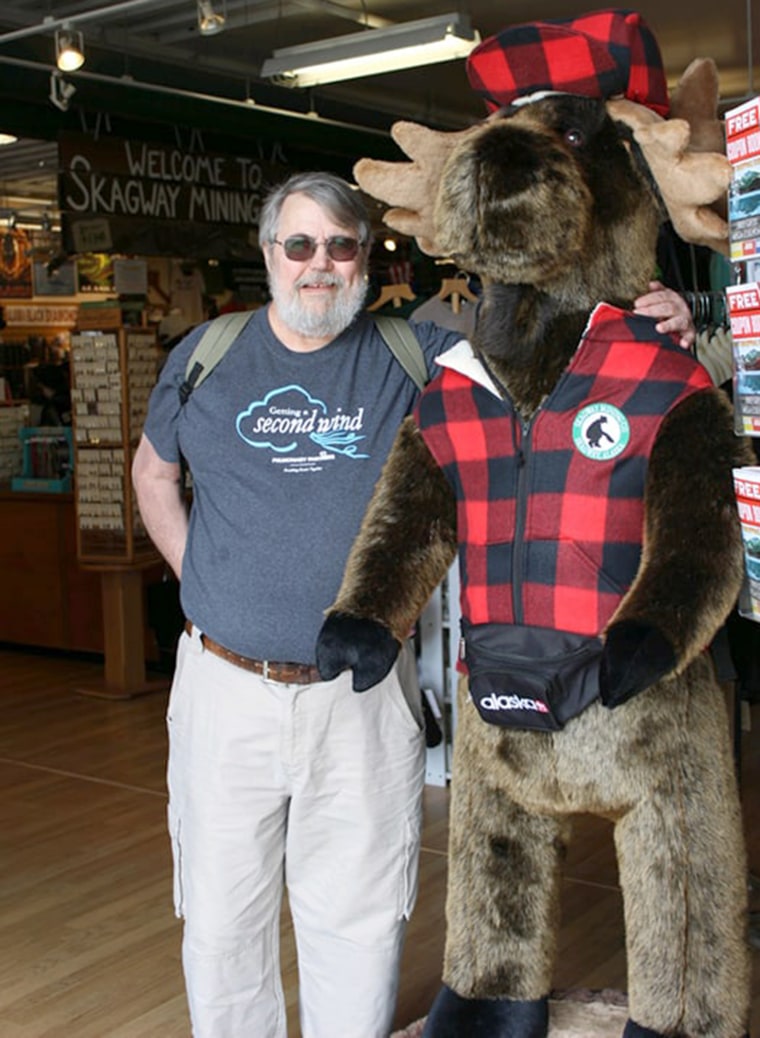 Steffen, who had smoked cigarettes since he was a teenager in the 1960s, turned to vaping about five years ago as a way to quit, according to his family.
"He never used THC. And he never bought it off the street," said Kathleen Fimple, Steffen's wife. "He bought it strictly at retail big box stores."
This past May, most of the family came down with a bad respiratory illness. They all eventually recovered, except for Steffen, 68, who also had smoking-related emphysema.
He was hospitalized with pneumonia, and died within a week. His family was devastated, but understood his decades of tobacco use likely contributed to his death.
"Knowing that he had compromised lungs, it made sense to say that this had become pneumonia," Fimple said.
They had no idea at the time his death that vaping also played a role.
On Sept. 30, the Nebraska Department of Health and Human Services announced that state's first vaping-related death: Steffen, who'd died four months earlier.
When doctors took a closer look at Steffen's lung scans, the images weren't typical of a lifelong smoker. They looked more like a person with an extreme lung injury, like that of a chemical burn.
"I hope that people become aware of the potential dangers of vaping," Fimple told NBC News. "They tell me they don't know exactly what it is in the vaping process that's causing this illness, but there is clearly an outbreak of something."
Despite an ongoing investigation, neither the CDC nor the Food and Drug Administration have been able to pinpoint any one ingredient or product responsible for all of the vaping illnesses.
Steffen's daughter, Dulcia Steffen, urges smokers to quit, but to also think twice about using nicotine vapes.
"This was perceived as the safe alternative," she said. "Clearly, it's not."
Follow NBC HEALTH on Twitter & Facebook.