Nationwide access to mifepristone, one of the two pills involved in a medication abortion, will be preserved for now after the Supreme Court blocked a federal judge's ruling in Texas while litigation continues.
U.S. District Judge Matthew Kacsmaryk ruled on April 7 that the Food and Drug Administration's approval of mifepristone would be put on pause following a seven-day window for the government to appeal. The Justice Department quickly appealed that decision, a process that ultimately put it in front of the Supreme Court.
Last week, Justice Samuel Alito said no parts of Kacsmaryk's decision could go into effect until at least Wednesday to give the Supreme Court time to consider next steps.
With Friday's decision, the justices granted emergency requests by the federal government and the pill's manufacturer, Danco Laboratories, to put Kacsmaryk's ruling on hold while the case goes back to a three-judge panel of the 5th U.S. Circuit Court of Appeals. The panel will hear oral arguments May 17.
Two conservative justices, Clarence Thomas and Samuel Alito, noted their dissent, writing that they would have denied the stay. The support of five justices was needed for the court to grant the hold on Kacsmaryk's ruling. 
Meanwhile, abortion clinics are readying contingency plans in case mifepristone's FDA approval is later suspended. 
Here is what is known and still unknown about the future of mifepristone access.
Why does this case determine mifepristone access nationwide?
When the Supreme Court overturned Roe v. Wade, it gave states the authority to decide whether to ban or protect abortion access. 
But this lawsuit, filed by a coalition of anti-abortion groups called the Alliance for Hippocratic Medicine, seeks to overturn the FDA's approval of mifepristone, which applies nationwide. The suit alleges that the agency did not adequately evaluate mifepristone's safety before it greenlighted the drug in 2000, and it argues that the FDA should not have made the medication accessible via telehealth. 
Kacsmaryk's April 7 ruling was a response to a request from the plaintiffs to pause access to mifepristone while the case proceeds.
What just happened in the appeals process?
The Justice Department first appealed Kacsmaryk's decision to the New Orleans-based 5th Circuit, which blocked part of Kacsmaryk's order but said other parts could take effect.
A panel of judges determined the plaintiffs had waited too long to challenge the 2000 approval of mifepristone but could legally challenge changes the FDA made to the drug's approved use in 2016, 2019 and 2021.
The first of those changes, in 2016, extended the window in which mifepristone could be used to terminate pregnancies from seven weeks' gestation to 10 weeks and reduced the number of in-person visits that patients were required to make from three to one.
Then in 2019, the FDA approved a generic form of the drug. And in 2021, it removed a requirement that mifepristone be dispensed only in clinics, medical offices and hospitals, thereby allowing the drug to be administered via telehealth and sent by mail.
If the remaining parts of Kacsmaryk's decision were to go into effect, that would make access to mifepristone look much the way it did prior to 2016.
But last week, the Justice Department appealed the 5th Circuit ruling to the Supreme Court and asked it to block Kacsmaryk's order in full while the appeal is considered. The Supreme Court granted the request.
What does all this mean for access to mifepristone?
Mifepristone is still available in the 37 states that legally allow some form of medication abortion. The Supreme Court's decision upholds that status quo for now, at least until the 5th Circuit takes the case again in mid-May and the legal process continues.
The three-judge panel that will hear the case is likely to be different than the one that decided to let parts of Kacsmaryk's decision stand last week.
Alito said in a brief dissenting opinion Friday that a decision to suspend regulatory changes made since 2016 would not have prevented mifepristone from being available.
"At present, the applicants are not entitled to a stay because they have not shown that they are likely to suffer irreparable harm in the interim," Alito wrote.
"Contrary to the impression that may be held by many, that disposition would not express any view on the merits of the question whether the FDA acted lawfully in any of its actions regarding mifepristone," he added.
The Supreme Court's next moves will determine the future of mifepristone access. If Kacsmaryk's pause on the FDA's changes since 2016 is allowed to take effect, patients would need to obtain mifepristone in person before seven weeks' gestation.
Around 43% of medication abortions in 2020 happened at seven weeks' gestation or later, according to an NBC News analysis of data from the Centers for Disease Control and Prevention. A survey published last year found that about 1 in 5 pregnant people discover their pregnancy at or after seven weeks.
But providers could still prescribe mifepristone off-label beyond seven weeks based on safety and efficacy data, according to Planned Parenthood.
If mifepristone access is ultimately blocked, what options remain for people seeking to terminate pregnancies?
The approved regimen for a medication abortion involves two drugs: mifepristone, which blocks the hormone progesterone, and misoprostol, which induces contractions. 
If mifepristone is no longer available at some point, most abortion clinics plan to use misoprostol alone to terminate pregnancies. Studies have shown that misoprostol's success rates can range from 84% to 96%, whereas the two-drug combo can be up to 99.6% effective. 
Both drugs are safe: Misoprostol had a 0.7% risk of major complications, one study found, whereas the two-pill regimen has a slightly lower risk. But taking just misoprostol may cause more intense side effects, such as nausea, diarrhea, chills, vomiting or cramping.
Surgical abortions are still an option in states where abortion is legal. They are more invasive than pills and involve anesthesia or sedation, but they are slightly more effective and take less time. A medication abortion can take several days.
Surgical abortions can also be more expensive. Though costs vary based on insurance, the average cost of a medication abortion at Planned Parenthood is around $580, compared with $600 to $2,000 for a surgical abortion depending on the stage of pregnancy. 
What options would the FDA have if its approval of mifepristone gets overturned in this case?
If the FDA's approval of mifepristone is revoked down the line, access to the drug would not be immediately cut off nationwide, but anyone involved in manufacturing or distributing it could face legal risk.
The FDA, though, has broad authority over enforcement, so it could choose not to take action against companies that sell or distribute the drug.
Legal experts said it's possible the FDA would have to order Danco to stop manufacturing the drug, meaning supply could become limited. Massachusetts and Washington are stockpiling mifepristone in case supply becomes an issue.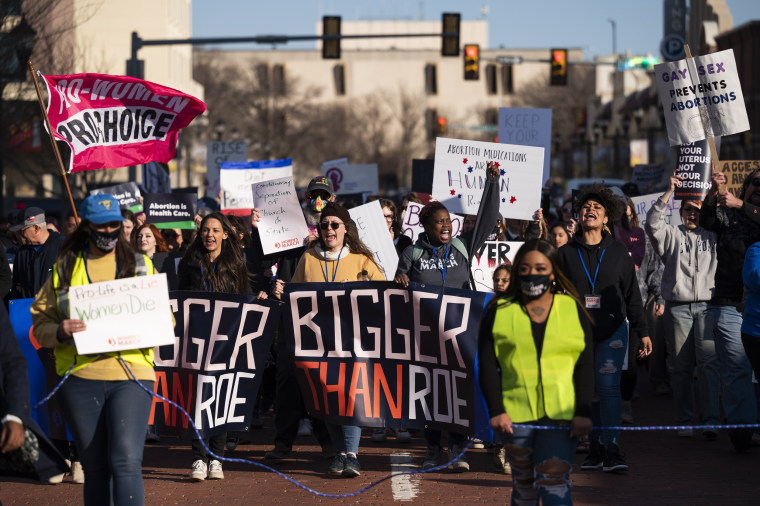 Danco could also apply again for FDA approval, but it's unclear what data would be required to support a new application, given the unprecedented nature of the lawsuit and Kacsmaryk's decision. Health policy experts aren't sure if Danco would need to apply for approval under a new indication, submit new trial data, or if the company could rely on data from the 20 years the drug has been on the market.
Kirsten Moore, director of the Expanding Medication Abortion Access Project, said it could take several years for the FDA to approve mifepristone again, with at least 10 months for the review process alone.
What's the deal with the conflicting order from a federal judge in Washington?
Less than an hour after Kacsmaryk's ruling on April 7, a federal judge in Washington state ordered the FDA to maintain the status-quo availability of mifepristone in 17 states and Washington, D.C., while a different lawsuit over abortion pills plays out. In that case, a group of attorneys general alleged that the FDA's current restrictions on distributing mifepristone unnecessarily hinder access. 
The judge reiterated last week that the FDA must comply with his order regardless of the decisions from Kacsmaryk or the 5th Circuit in the other case.
Legal experts said the Washington-based judge's order helped expedite the case to the Supreme Court, given that the two federal judges' rulings directly conflict.
What are the broader implications of this lawsuit beyond abortion pills? 
A victory for the plaintiffs could undermine the entire drug approval process in the U.S. and open the floodgates for legal challenges to vaccines or other essential medications disputed by certain groups, legal experts said. Reversing FDA approval, they added, could disincentivize pharmaceutical companies from investing in research and development for new treatments or therapies.
"This is opening the door to basically anybody challenging any drug that they disapprove of on the theory that somebody might get hurt," said Wendy Parmet, director of the Center for Health Policy and Law at Northeastern University.
Dozens of pharmaceutical stakeholders, including companies and executives, filed an amicus brief last week asserting that Kacsmaryk's decision would delay patient access to lifesaving medications and make it more difficult to bring new drugs to market. A group of more than 200 medical organizations and pharmaceutical companies also signed an open letter in which they criticize the judge for undermining the FDA's authority to approve and regulate safe, effective medicines.
Why were the plaintiffs able to challenge the FDA in the first place?
Kacsmaryk determined earlier this month that the FDA's regulatory changes since 2016 opened up mifepristone's entire approval to new challenges. The 5th Circuit, however, disagreed.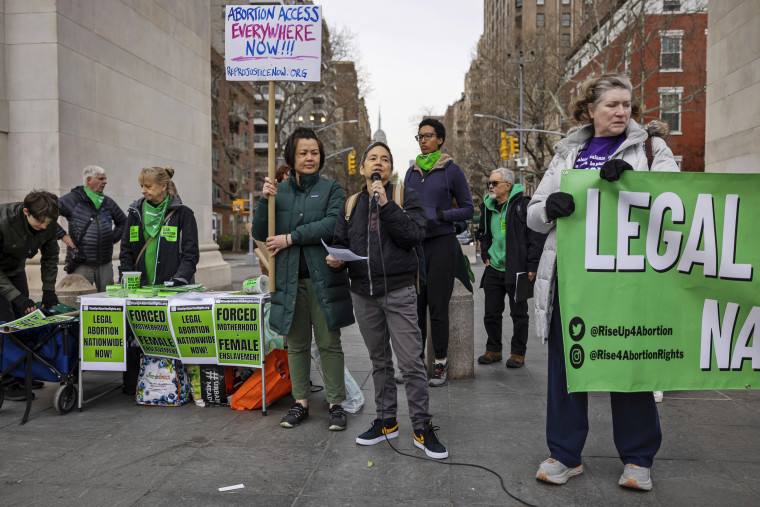 The anti-abortion doctors involved in the suit say that treating patients for the side effects of abortion pills has exposed them to allegations of malpractice and potential liability, placed stress on them in emergency situations, and taken up medical resources that could be used for other purposes.
But lawyers for the FDA and Danco have argued that the plaintiffs did not sufficiently demonstrate that the FDA's approval of mifepristone harmed them.
"No one denies that there are adverse consequences, adverse effects to any medication, including any over-the-counter painkiller or cold medication," Parmet said. "That those people might end up in these plaintiffs' offices and somehow it will affect these doctors' ability to practice and their relationship with their patients — that's just absurd."
What happens from here with the larger lawsuit?
The current fight is over an early step in the legal process: the request for a preliminary injunction. Once this particular appeals process ends, Kacsmaryk could decide to hold a trial with witness testimony or to issue a summary judgment right away. If the Justice Department loses the case, it could appeal to the 5th Circuit, then the Supreme Court.
Parmet said the battle over Kacsmaryk's injunction order is essentially a preview of the larger legal battle ahead, though new debates could arise as the lawsuit is adjudicated.
CORRECTION (April 20, 2023, 9 p.m. ET): The caption on a photo of anti-abortion activists in a previous version of this article misstated when the photo was taken. It was April 8, not Saturday.