Birth control is just a few clicks away, no doctor visit needed, thanks to a telemedicine app that has left some pro-life advocates wary.
Often referred to as "Uber for birth control," Nurx ships birth control directly to a woman's doorstep, bypassing the traditional visit to a clinic or physician typically necessary for getting or renewing a prescription.
Available in 15 states plus Washington D.C., the app may simply be an extra modern-day convenience for some women.
But for others, it's the difference between having access to birth control and not.
According to the National Campaign to Prevent Teen and Unplanned Pregnancy, nearly 20 million women in America live in so-called "contraceptive deserts": counties where the number of public clinics is not enough to meet the needs of the county's population. The group estimates that more than 19.7 million females ages 13 to 44 lack reasonable access to public clinics that provide birth control, defined as at least one clinic or provider for every 1,000 women.
"If a woman has to travel three counties away to access the method of contraception that is right for her, that creates a lot of barriers, especially for women who are living on limited income or below the poverty line," said Ginny Ehrlich, CEO of the D.C.-based National Campaign to Prevent Teen and Unplanned Pregnancy.
The organization found that Texas — which sadly lays claim to the highest maternal mortality rate in the developed world, plus the nation's highest repeat teen pregnancy rate — has the highest number of contraceptive deserts of any state.
Related: Texas Has the Highest Maternal Mortality Rate in the Developed World. Why?
Nurx founder Hans Gangeskar said statistics show that his app is filling an unmet need there.
"Texas is our largest market every week," Gangeskar said. "Texas is the biggest state with the highest number of sign-ups."
The app offers a variety of brands of contraceptives, as well as Plan B and Ella, two types of morning-after pills that can be taken up to 72 hours after sex. Nurx (pronounced Nur-ex) also offers PrEP, an anti-HIV medication for reducing the risk of getting the virus.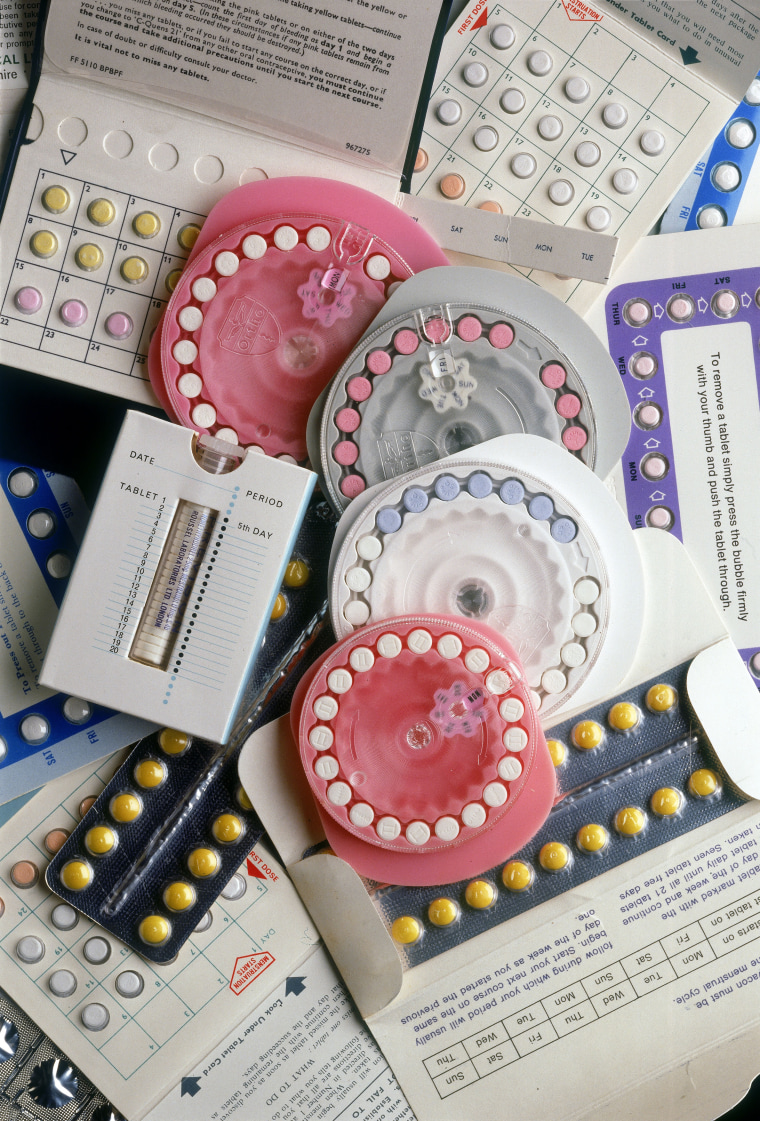 If a user has insurance, the birth control from Nurx is free, just as it would be if it were picked up in person. Without insurance, plans for contraceptives start at $15 for a month's supply.
The app wants to expand to all 50 states, but has met resistance from conservative lawmakers and anti-abortion groups — even in states where it already exists.
John Seago, legislative director for the Texas Right to Life political action committee, said he is "generally supportive of telemedicine."
"Overall, telemedicine and telehealth services are a good development, especially in a state like Texas, where we have a lot of rural areas," he said. "This is going to be a powerful tool to get preventative health to Texans."
But he noted his group doesn't condone "marketing and delivering" emergency contraception, he said, and the group wants lawmakers to make it more difficult for users to get Plan B and Ella online.
"That is where our criticism comes in," he said. "The app is a very simplistic system, which for any public health issue, at the end of the day, if you're prescribing something that the FDA regulates through a series of 'yes' or 'no' questions, that's obviously a public health concern."
Related: Trump Administration Abruptly Cuts Funding to Teen Pregnancy Prevention Programs
The founder of Nurx disagrees. Gangeskar said users fill out a health survey and answer questions about blood pressure, history of blood clots, and more, and only receive birth control after a doctor reviews their chart.
Doctors are also available to answer follow-up questions about the prescription via text or phone at no additional cost, Gangeskar said.
Nurx is not the only way to get contraception online. Plan B and Ella are available on Amazon, and there are other telemedicine apps.
Gangeskar said that's what distinguishes Nurx from other online birth control sales is the amount of doctor interaction with users.
While Nurx has no age minimum, doctors are supposed to abide by state laws when writing prescriptions and follow up with any patients who exhibit red flags.
"If a 13-year-old [signs up for birth control], the provider is going to get on the phone with her, make sure there is no abuse situation," he said. "When you get it on Amazon Prime, all you do is enter your credit card, and it shows up in the mail."
Nurx, which debuted in December 2015, is part of a growing field of telehealth services.
Telemedicine has been critical in the state of Mississippi, where a lack of specialized doctors mean patients wanting to see a dermatologist have to wait up to six months, said Michael Adcock, executive director at the Center for Telehealth at the University of Mississippi Medical Center.
"Rural populations very much benefit from telehealth, but access isn't just a geographical issue. There are physician shortages in different specialties," he said. Adcock's center does not use Nurx, but uses other telemedicine services.
The current political climate could lead to similar wait times for women needing contraception, said Ehrlich of the National Campaign to Prevent Teen and Unplanned Pregnancy.
Earlier this month, the Trump administration reversed Obama-era birth control requirements, announcing most employers could refuse to pay for an employee's birth control for religious or moral reasons.
"For women who lose their coverage for contraception, many of them will go back to these safety-net clinics," Ehrlich said. "The burden on these clinics will become probably even higher."