The only time Elisabeth O'Brien, 43, truly feels like an "older mom" is when she falls into bed at 9 p.m — if she's lucky. Don't feel old, Ms. O'Brien. Regardless of age, most moms of 10-month-olds are exhausted by 9 at night.
Last year, at age 42, O'Brien became a first-time mom to a 7 pound, 13 ounce "ridiculously happy and healthy" baby boy named Samuel. And she also become part of a growing trend among women over age 35 who are having their first children, according to data released Friday by the National Center for Health Statistics, part of the Centers for Disease Control and Prevention.
"We are just all so thrilled," says O'Brien, of Los Angeles. "I was ready to be a mom."
The average age for women giving birth for the first time has risen during the past 40 years — with a veritable baby boom among women age 35 and older. For example, the number of women ages 35 to 39 giving birth for the first time soared to 11 per 1,000 in 2012, from 2.1 women per 1,000 in 1970. For women ages 40-44, the rate grew to 2.3 per 1,000 in 2012 from 0.4 per 1,000 in 1970.
From 2000 through 2012, 46 states and Washington, D.C., showed an increase in the first birth rate for women aged 35-39. For women age 40-44, rates increased in 31 states as well as Washington, D.C. Some areas including D.C., Minnesota, Nebraska and South Carolina rose 60 percent or more.
"This (trend) has been going on for a while, and when we see statistics changing it can be a reflection of what's going on in society," says lead researcher T. J. Mathews, citing that in 2012, there were nine times as many first births to women ages 35 and older than there were four decades earlier.
Women are waiting longer to give birth due to many factors, including later marriage, educational pursuits and financial reasons, says Elizabeth Gregory, director of the Womens, Gender & Sexuality Program at the University of Houston and author of "Ready. Why Woman Are Embracing The New Later Motherhood."
"Many of these women took time to finish their educations and establish themselves at work," she said. "Women figured out early on there is a financial return to delay, and they could provide for their families better."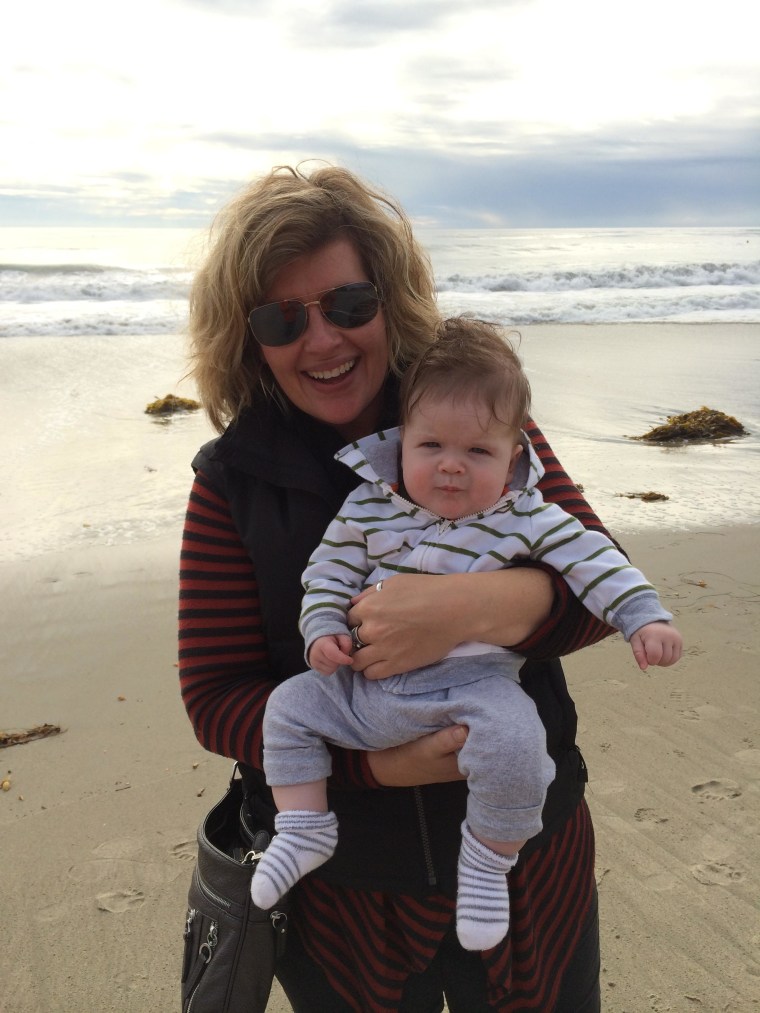 But there is a cost to that delay, since fertility drops after age 35. "The chances for chromosomal problems like Down syndrome are overblown in most people's mind, but they overestimate the chances of getting pregnant (as they get older) or underestimate the chances of miscarrying," says Dr. Marjorie Greenfield, professor of obstetrics and gynecology at University Hospitals Case Medical Center.
In fact, the chance of having a baby at age 40 is only about 10 percent, without the help of assisted reproductive technologies. Yet, she is aware too, that having a baby when a woman is younger can have a long-term economic effect on the family.
"I understand it cuts both ways, since I have watched women who decided to have children really young have no economic security and they've lost their place in the workforce," says Greenfield, author of "The Working Woman's Guide to Pregnancy." "But it is harder to get pregnant when a woman is older."
That's why Elizabeth Bass Cleland, 37, of Richmond, Virginia, is grateful that she got pregnant without any problems. Cleland married in September 2013, and is due with her first child next month.
"I have a perspective and a maturity that I didn't have 10 years ago and my child will benefit from that," says Cleland, who figures she got pregnant on her Hawaiian honeymoon. "But I realize we are very lucky, since I see friends my own age struggling with infertility. I never took my fertility for granted."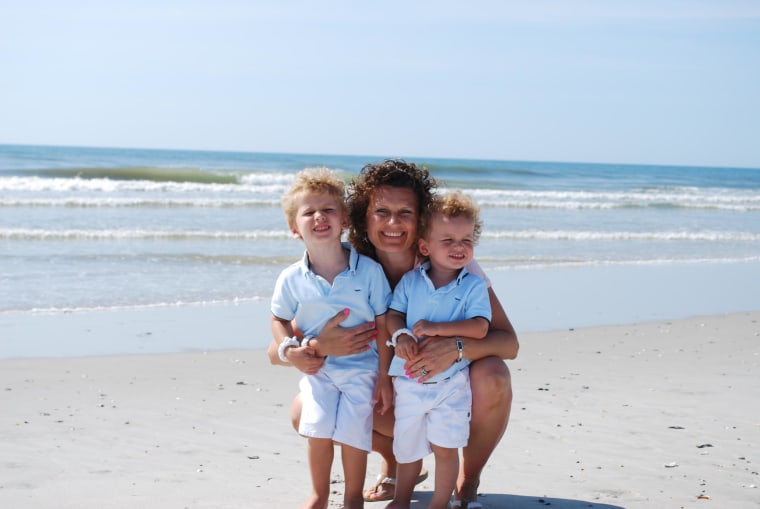 Indeed, older moms believe their maturity bring an added benefit to their children.
"I'm a doctor, I know how to read statistics, and I know about the risks of advanced maternal age, but I also know how important it is to bring stability into children's lives, and you generally have that stability when you're older and established," says Katy Ferguson, a Cleveland, Ohio, podiatrist, who had her first child, Benjamin, at age 38, and her second child, Alexander, at 40.
Ferguson, now 42, says she and her husband may even try for a third child.
"When I look around my son's preschool class, all I see are older parents," she says. "I don't feel alone at all. We're all over the place."
She's only had one little glitch. "I remember going to buy Benjamin some clothes, and the clerk looked at me and asked if they were for my grandson," she laughs. "I was horrified. The clerk was mortified when I told her they were for my son."