The Food and Drug Administration announced Tuesday it's checking into a report that suggests a commonly used yeast infection pill may raise the risk of miscarriages and birth defects.
Pregnant women are already advised to use only creams or gels to treat yeast infections — which often worsen during pregnancy because of hormonal changes. And the pills are not commonly prescribed to pregnant women in the U.S.
But a pill called Diflucan, known generically as fluconazole, can be prescribed for stubborn cases. A Danish study published in January found that women who used the drug during the first six months of pregnancy were almost 50 percent more likely than nonusers to have a miscarriage.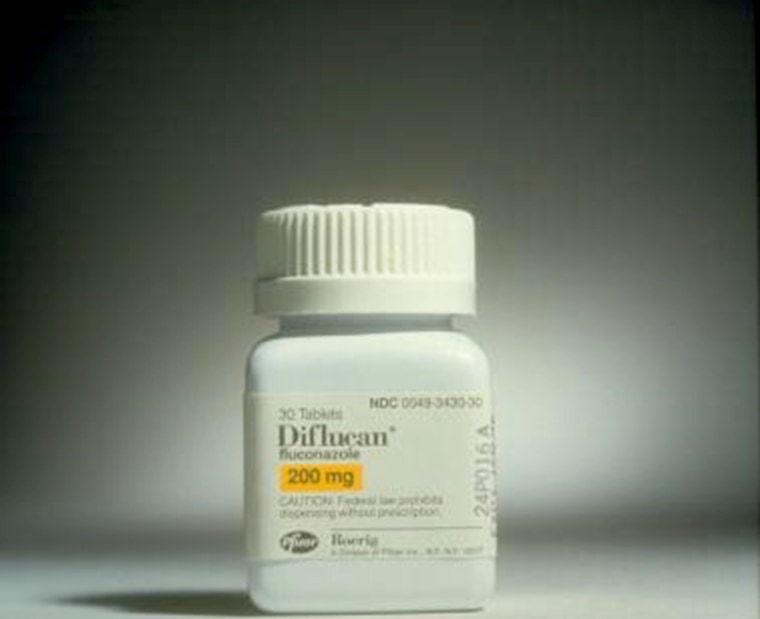 The higher the dose, the more likely it was that a woman would miscarry.
"FDA is evaluating the results of a Danish study that concludes there is a possible increased risk of miscarriage with the use of oral fluconazole (Diflucan) for yeast infections," the agency said in a statement.
"We are also reviewing additional data and will communicate our final conclusions and recommendations when our review is complete."
Yeast infections are common and there are a range of treatments, including over-the-counter creams and suppositories and prescription fluconazole.
The FDA said in 2011 that higher doses of fluconazole in early pregnancy may be linked with certain birth defects but that a single 150 milligram dose appeared safe.
"Patients who are pregnant or actively trying to get pregnant should talk to their health care professionals about alternative treatment options for yeast infections," the FDA said.