Nine years ago, Angie Firmalino was implanted with a permanent contraceptive device called Essure. The procedure, she says, was "extremely painful," and the discomfort she felt even months later — fevers, achy joints, constant bleeding — was nearly debilitating.
Firmalino eventually took her concerns to a doctor, who did an ultrasound and discovered that the implant, originally inserted in her fallopian tubes, had become dislodged and migrated to her uterus.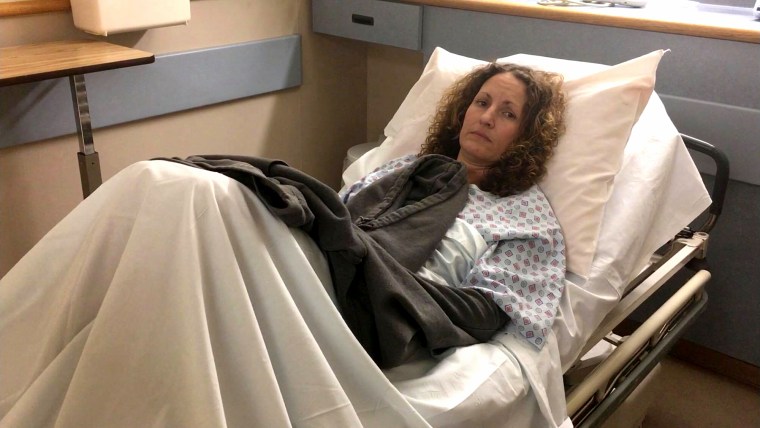 She was shocked. After the appointment, "I sat in my car and cried," Firmalino, 45, of Tannersville, New York, said in a telephone interview on Tuesday.
Firmalino later had the device removed, but that procedure left behind metal fragments that ravaged her reproductive system. She was alarmed that other women, unaware of the potential dangers, were still receiving the Essure implant. She started a Facebook group called Essure Problems to warn her friends and family about the device, and the group is now a forum for more than 36,000 women, some of whom say doctors, regulators and Essure's maker have not taken their concerns seriously.
But finally, Firmalino and many of her fellow advocates were encouraged this week when the Food and Drug Administration said it would restrict the sale and distribution of Essure.
"We have been banging on the door with information and data, begging and pleading with them to do something," Firmalino said of the FDA.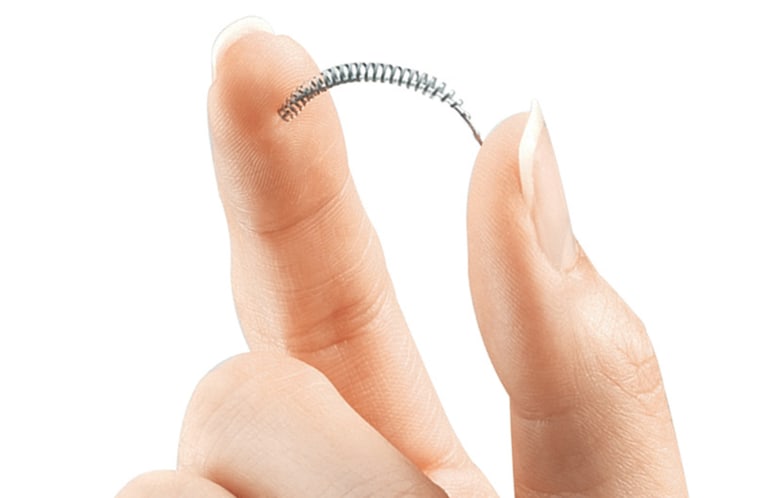 Essure consists of two sets of small metal coils that are inserted through the vagina and cervix into the fallopian tubes. The coils are meant to cause inflammation, building up scar tissue that blocks the tubes and stops eggs from being carried from the ovaries to the uterus.
The FDA said Monday that over 15 years — Nov. 4, 2002, when Essure was approved, through December 2017 — it received 26,773 reports of problems, including pain, heavier periods and irregular bleeding, headaches and fatigue. Patients also reported that the device had become dislodged or had broken. And the agency has received reports of eight adult deaths related to Essure.
In its announcement on Monday, the FDA said Bayer, the manufacturer of Essure, can sell the device only to health care providers and facilities that guarantee women have been fully informed about its potential side effects.
Doctors must review with patients a checklist of the side effects, and both are required to sign it. (Two years ago, the FDA ordered Bayer to place a "black box" warning on the product package, but doctor-patient discussions were not mandatory at the time.)
FDA Commissioner Scott Gottlieb, who met with a group of Essure critics earlier this year, said in a statement that his agency is taking action because "despite previous efforts to alert women to the potential complications of Essure, we know that some patients still aren't receiving this important information."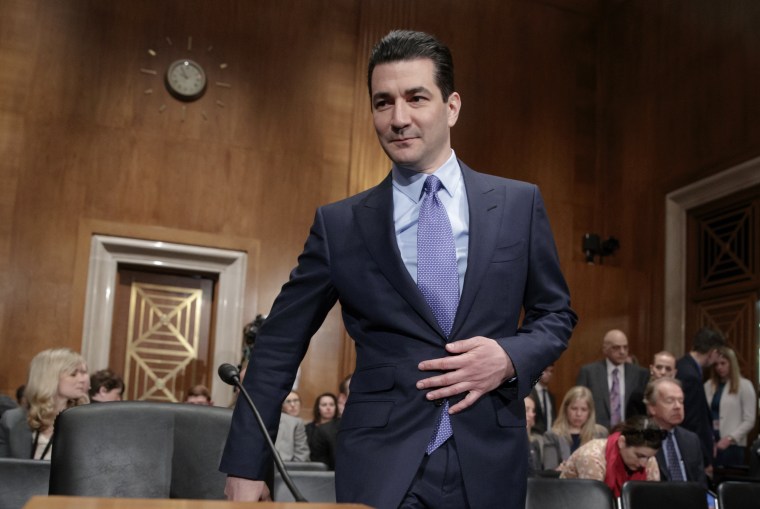 "That is simply unacceptable," Gottlieb added. "Every single woman receiving this device should fully understand the associated risks."
Amanda Edwards Rusmisell, 45, of Charlotte, North Carolina, who says the pain from her Essure implant was so intense she would often cry in her sleep, hailed the FDA decision.
"We were ecstatic," said Edwards Rusmisell, a recruiter and an administrator of the Essure Problems group. "We finally felt like somebody was listening."
The FDA did not ban Essure, although many patients have said they would like the device taken off the medical market altogether. That would be a rare move as the agency has only ever banned two medical devices: prosthetic hair fibers and powdered gloves.
Holly Ennis, a lawyer who said she represents close to 1,000 women who have filed lawsuits against Bayer over Essure, sees the FDA action as "a huge step in the right direction."
"The requirements are so tight that they will effectively sound the death knell for the device," Ennis said. "Doctors will realize it is just not worth the burden and the risk."
In a statement, Bayer said the "benefit/risk profile of Essure has not changed and remains positive."
"Bayer has educated and continues to educate health care providers about the importance of appropriately counseling each patient on the benefits and risks of Essure," the German multinational said. "The FDA requested we update the label to emphasize this point."
More than 750,000 Essure devices have been sold worldwide since it was introduced in 2002, according to Bayer. The product, long presented as a less invasive alternative to surgical sterilization, is no longer sold outside the U.S. for "commercial reasons," company spokeswoman Courtney Mallon said in an email. She said that decision was not related to product safety.
"Essure critics regularly attempt to paint that picture, which leads to broad dissemination of misleading and inaccurate information on social media that is directly influencing women's choices," Mallon said.
In the last two years, since a stronger warning was added to the box, there has been a roughly 70 percent decline in the sales of Essure in the United States, the FDA said.
Lisa Saenz, 49, a social worker who lives in New York City, received an Essure implant in 2008. She later experienced so many problems — hair loss, fatigue, stabbing pains in her side, blood clotting — that at one point, she said to herself, "I feel like I'm dying." The coils had perforated her uterus, and she needed an operation to remove them.
In the future, she hopes Essure will no longer be sold at all.
"We don't want this offered as an option to any woman," Saenz said. "Hopefully we see the end of this awful product soon."
CLARIFICATION (July 20, 2018, 5:40 p.m. ET): An earlier version of this article implied that the FDA had considered banning Essure but decided not to do so. Although many patients have requested that the device be banned, the agency has consistently said that the benefits of Essure outweigh its risks.