NBC News collected stories of people caring for their loved ones battling Alzheimer's. Share your own stories on Twitter, Facebook or Google+ using the hashtag #AgeofAlz.

Catherine Catellanos: Living in a new reality
How has Alzheimer's disease had the greatest impact on your life?  
I've realized that the sooner you can accept Alzheimer's into your life, the easier it's going to be. It's such a progressive disease; it's hard to realize that eventually you'll lose home. It sounds harsh but you're living in a new reality. I used to try and correct my grandfather, to remind him that I was Cat, and not my mother, Susan. But it only led to confusion and stress for everyone involved. I had to accept that by being 'Susan,' all of our days would be easier. I also fear that Alzheimer's runs in my family. That I'm writing articles about something that's going to affect me later in life.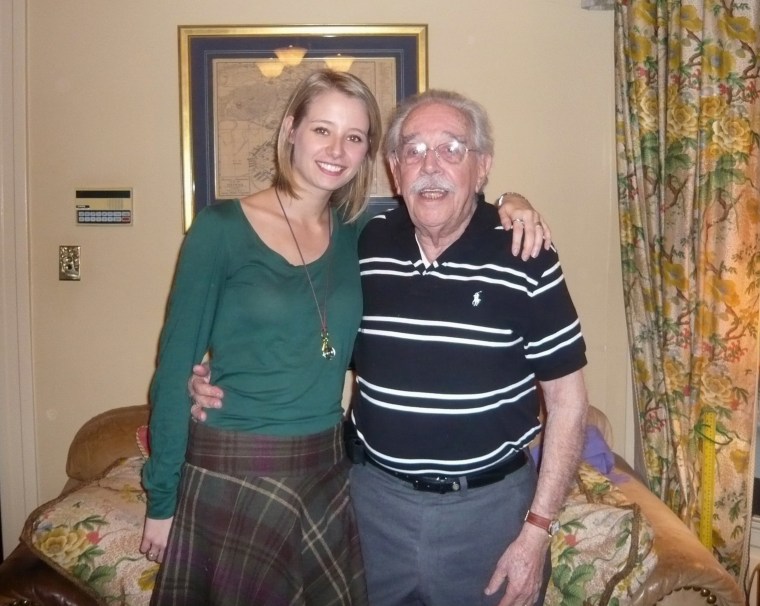 What is the one thing about the disease you think people should know?  
People should be aware that the most recent memories go first. Because of this, your loved one may think he's living in 1986. To him, Reagan is President. That you're insisting he's wrong about something he knows to be the truth is terrifying. Imagine how scared and confused you would be if you woke up tomorrow and everyone declared that Obama was not the President.  

You may ask "How can my loved one remember something that happened when they were ten but they can't remember my name?" At some point, you're going to feel resentful. Then you'll feel guilty for being resentful. Understanding that someone's last 15 years of life will be forgotten way before his first 15 can make the changes easier to accept. 
Catherine is a writer and the daughter of political consultant Alex Castellanos, a regular contributor to Meet the Press. 
Joan Gershman: The memories are ours alone
How has Alzheimer's disease had the greatest impact on your life?  
Alzheimer's disease destroyed my husband, our marriage, finances, emotional well-being, and future. When my husband was first diagnosed seven years ago at age 64, after four years of misdiagnoses, incorrect medication, and 36 years of marriage, I was sick with grief at the thought that he would forget me. I told him that I would always take care of him. I had no idea what I was talking about. I had no idea of the absolute destruction Alzheimer's disease causes to both the patient and caregiver.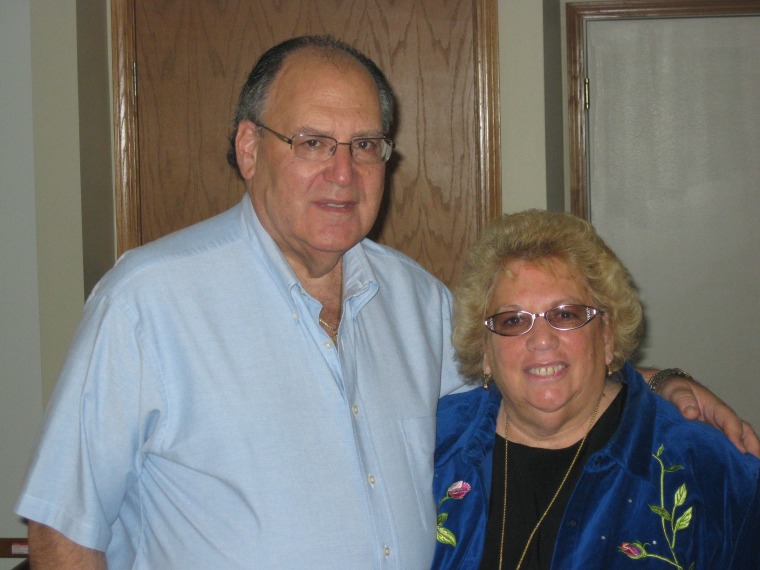 Alzheimer's disease is not just memory loss. It is a brain disease that destroys every part of the brain, bit by bit, year by year. It attacks personality, impulse control, cognition, memory, judgment, reasoning, physical abilities, and mood.   
Imagine being in love with someone because they are kind, funny, supportive, loving, open to compromise, and your very best friend. Then one day, they change. And they continue to change. My husband started to experience rages, temper tantrums, irrational behavior, and memory loss. He could not be reasoned with; he rambled on incessantly, unable to end a conversation. He screamed at clerks in stores. He became verbally abusive to me. As his symptoms worsened, he became unrecognizable as the person I had fallen in love with and married three decades earlier.  
It was the despair of finding myself married to a stranger that spurred me to start the Alzheimer's Spouse website. There was, and still is, nothing like it on the Internet or anywhere. Spouses from all over the globe come to discuss issues that are unique to those caring for a spouse – the loss of the essence of who we married. We spouses are left alone, even as our husbands and wives are still alive. We have no adult conversation, no assistance with household chores, finances, medical, and insurance issues. Couples' friends desert us. Total physical caregiving (showering, dressing, changing diapers, lifting wheelchairs, to name but a few), as well as the stress of dealing with challenging behaviors leave us burned out, exhausted, and often physically ill.  
Alzheimer's disease tore through our lives like a tornado, ripping apart our life and marriage. We, the caregiving spouses, are left with the memories of the person and marriage we had. The memories are ours alone, as our spouse can no longer share them. It is an overwhelmingly sad, stressful, lonely life.
What is the one thing about the disease that you think people should know that they may not be aware of? 
Drastic personality change without memory loss may be the first sign of Alzheimer's disease. Most people are acutely aware of memory problems, and worry constantly that they may have Alzheimer's disease. No one ever suspects Alzheimer's disease when a loved one suddenly becomes irrational, unreasonable, angry, and prone to outbursts. If the personality change is severe enough to consult a doctor, most physicians diagnose depression, menopause, stress, or midlife crisis. They do not think of Alzheimer's disease, especially if the patient is in their 40's or 50's. Many couples end up in divorce court, when they should be in the office of a neurologist who specializes in Alzheimer's disease.
Joan Gershman is founder of the website www.thealzheimerspouse.com, which offers support and information to spouses of Alzheimer's patients. Last month, she made the difficult decision to place her husband, Sid, in a nursing home.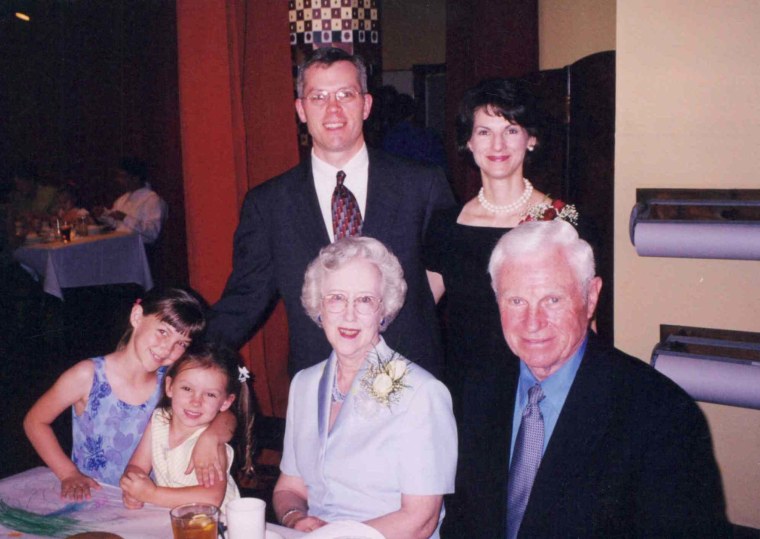 Daniel & Ellen Potts: The L's of care giving
How has Alzheimer's disease had the greatest impact on your life?  
Alzheimer's disease has impacted our lives most powerfully in two ways. First, it has deepened our understanding about the fierce challenges and hardships encountered daily by care givers, and their struggles to educate themselves about how to improve the quality of life of their loved one, to maintain healthy relationships, and to combat the depression and isolation that often occur in the midst of this disease. Second, it has given us renewed hope in the indomitable human spirit, that despite such a fierce affliction, personhood persists. Those suffering from Alzheimer's disease are still vital human beings with intrinsic, unfading worth, and are gifted with talents and attributes that can be sources upon which to build self-worth and relationships, even in the face of losses accompanying disease progression.
What is the one thing about the disease you think people should know that they may not be aware of?
The one thing about Alzheimer's disease we think people should know that they may not be aware of is that rich, fulfilling, productive life is still possible for both those suffering from the disease, and their care givers. For this to be experienced requires a change in focus: we must perceive not what our loved one has lost, but what gifts and attributes remain, perhaps lying hidden behind the façade of the disease. To help maintain such focus, we recommend following The L's of Care Giving:  
     Listen with all your senses  
     Learn to value remaining talents / gifts  
     Live in their world  
     Love them as they are
We have discovered, keeping these in mind, that hope and deep meaning may be found in the daily walk of care giving.
Daniel & Ellen are the authors of the "Pocket Guide for the Alzheimer's Caregiver."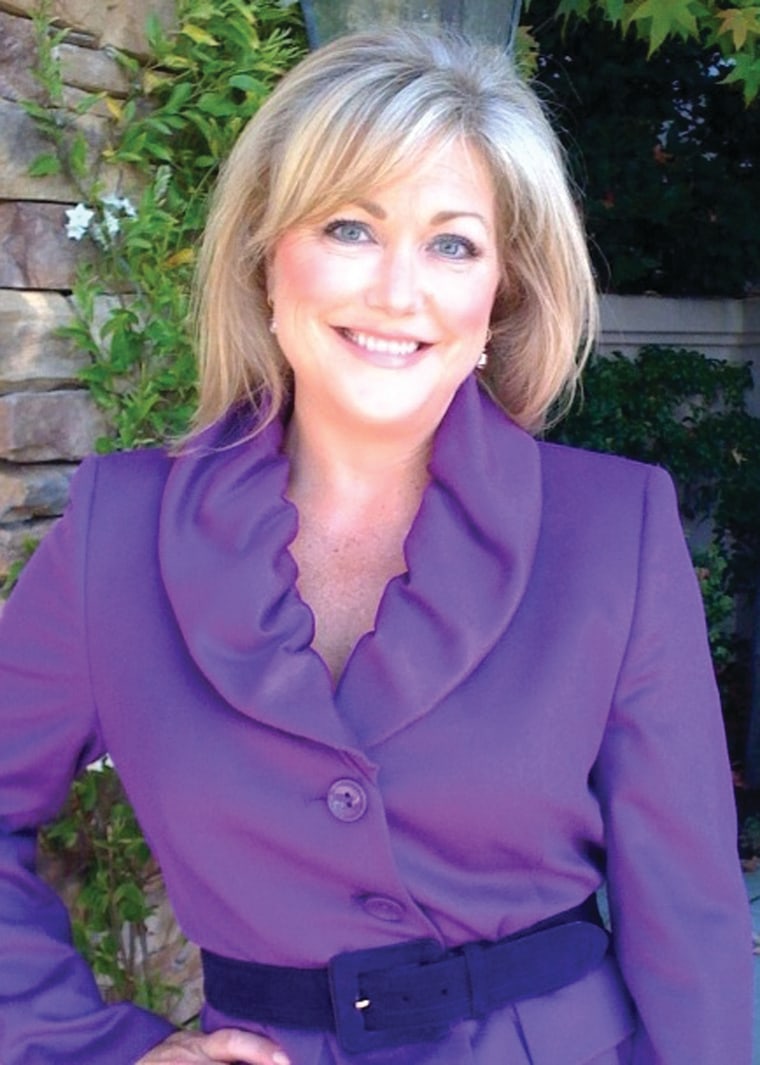 Sherri Snelling: America's Alzheimer's Epidemic – Adding My Voice & Pen to the Cause 
Women often talk about how breast cancer has touched their inner circle – so many of us have sisters, friends, colleagues, moms or daughters who have battled this disease, and gratefully in many cases won. Lately, I am having the same conversation about Alzheimer's disease. My former boss, a neighbor, a dear friend's mother-in-law, one of my mother's best friends have all been diagnosed with dementia or Alzheimer's in the last year. Upon learning about her best friend, my mom said to me, "We're so lucky we don't have this disease in our family." It gave me pause. Having worked closely with the Alzheimer's Association over the last 10 years and knowing the statistics of developing the disease as we live longer I responded, "Mom, maybe no one in the family has lived long enough to be diagnosed." This is the "a ha" moment America needs to be having. We don't believe we will be touched until we are.  
My passion and mission in the last 10 years has been to highlight the challenges and provide sources of hope and help to America's caregivers – the undervalued, overlooked largest volunteer health care workforce in this country. Today, 15 million citizens are caring for a loved one with Alzheimer's disease – a loving army whose ranks will swell as we live longer and we have more parents to care for than children. Our worldwide global longevity challenge will be addressing a disease that today cannot be prevented, slowed or cured. We face an epidemic of unfathomable proportions with families bearing the burden of a disease that is like a thief in the night - robbing their loved one of memory and more.  
My work has been through my pen and my voice. As a writer, speaker and advocate I have been helping to point caregivers to resources, provide insights and most importantly serve as a reminder that self-care is as important as caring for a loved one. I'm honored to have been asked to write for the Alzheimer's Association online Dementia and Alzheimer's Caregiver Center, I was chosen by ShareCare and Dr. Oz as one of the top influencers online for the disease, I participate in awareness and fundraising campaigns including Memory Walks and the Alzheimer's Prevention Initiative and I speak to professional and family caregivers nationwide, especially at Alzheimer's Association chapters Dementia Care Conferences. I'm inspired by women warriors like Maria Shriver – together I know we can defend our caregivers and families and defeat this foe.  
Sherri is author of "Cast of Caregivers" and Founder of the Caregiving Club.
Susan Harvall & Dave Baker: All of our plans for the future have changed
How has Alzheimer's disease had the greatest impact on your life?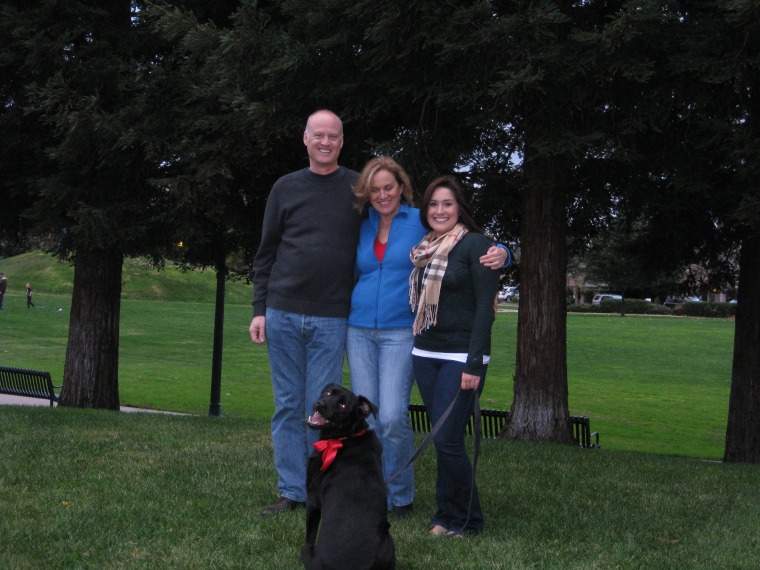 The loss of Susan's ability to work has taken away a large portion of her life and sense of self. Additionally, the financial impact of going from two incomes to one income and then none is very difficult. As a younger onset Alzheimer's patient and caregiver, we have been impacted at the peak of our careers. All of our plans for our future have been changed. We have had to completely restructure our lives in order to prepare for the emotional, physical and financial challenges ahead of us.
What is the one thing about the disease you think people should know that they may not be aware of?  
There is no cure or treatment to stop the progression of the disease. Alzheimer's is a terminal illness. The disease is usually associated with old age and seen as a component of aging. The reality for younger patients is that the disease will gradually take away not only who they are, but also take their lives as well. Susan Harvell was diagnosed with Alzheimer's disease in 2012 at the age of 52. Her husband, Dave Baker, is her primary caregiver. Susan is currently participating in a drug trial for treatment of Alzheimer's at Stanford University.